The Lung Cancer Research Foundation's inaugural Evening of Innovation gala celebrated scientific discovery, honored the work of lung cancer luminaries, and raised funds for research that will save lives. The event, which raised $655,000 for lung cancer research, included a live auction facilitated by Joey Quigley from Christie's.
New York Times best-selling author Annabelle Gurwitch, a lung cancer advocate and patient, was the evening's emcee. Read more about Annabelle here. Guest speaker Isabella de la Houssaye shared her experiences as a patient with Stage IV lung cancer.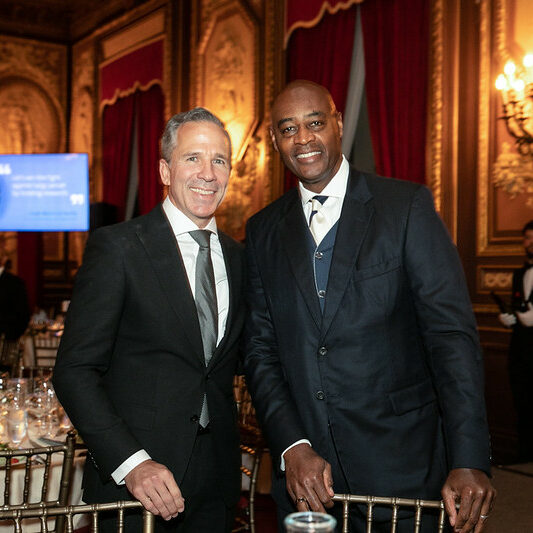 This year's gala honored Dr. Brendon M. Stiles, who has served as a member on the LCRF Board of Directors since 2015. Notably, he served as Board Chair from 2017-21 and is currently serving as Vice Chair. Dr. Stiles is chief of the Division of Thoracic Surgery & Surgical Oncology for Montefiore-Einstein Medical Center in New York City. Raymond J. McGuire introduced Dr. Stiles during the event.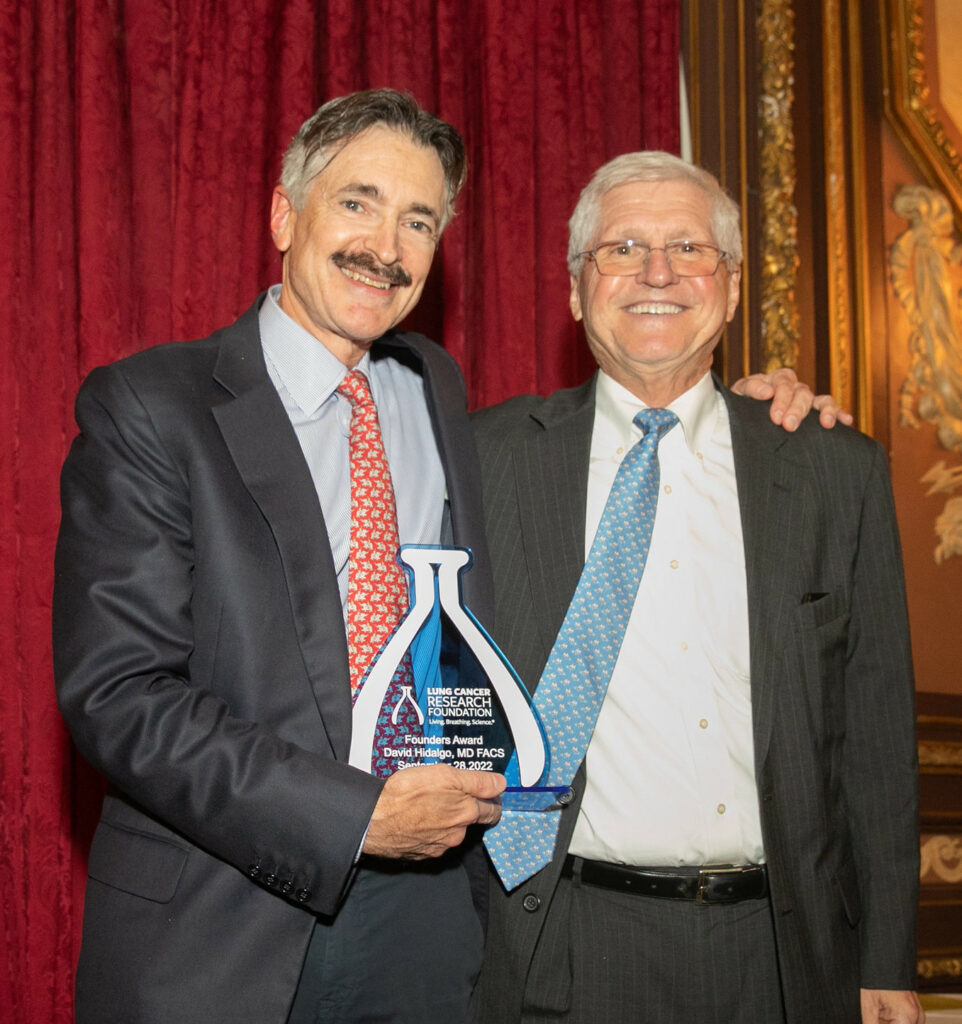 Dr. Mark G. Kris presented LCRF's Founders Award to Dr. David Hidalgo, Clinical Professor of Surgery at Weill-Cornell Medical College/New York-Presbyterian Hospital.
Read the press release here. The gala journal is available online at LCRF.org/galajournal.
View more photos at LCRF.org/galaphotos.