The information linked below is excerpted from our flagship booklet, Living with a Diagnosis of Lung Cancer. Browse the links, enter your email for a PDF download, or order a printed copy to be mailed to you free of charge (no charge for shipping in the U.S.). This booklet is also available in Spanish.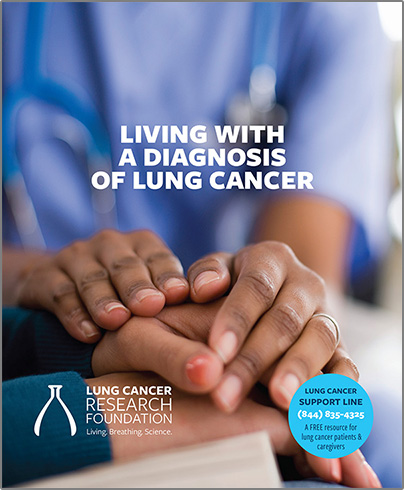 The full booklet also contains a short directory of resources, including support and financial services.
---
Common questions about lung cancer
---
---
Who will treat my lung cancer?
---
How is lung cancer treated?
---
How can I manage my symptoms and side effects?
---
What should I know about research and clinical trials?
---
How can I cope with my lung cancer diagnosis?
---