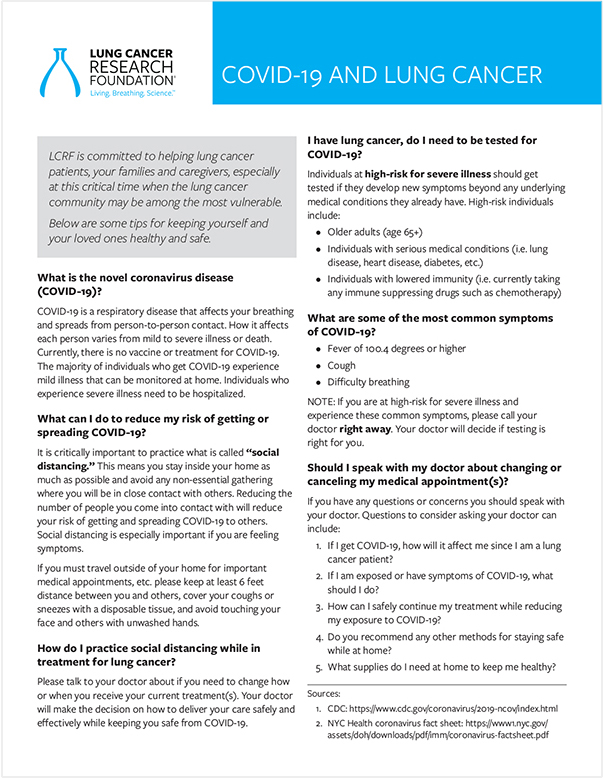 The COVID-19 pandemic has changed life as we know it, especially for those affected by lung cancer – who are among the most vulnerable groups as we face this public health crisis.
LCRF has put together a handout answering some common questions lung cancer patients and caregivers have asked about the coronavirus. Please share this free resource! (Updated July 10, 2020)
---
LCRF and other lung cancer groups have joined together to educate the public about the facts surrounding the coronavirus epidemic. The joint statement, which is being updated weekly, can be found at LCRF.org/coronavirus.
In addition, we host monthly livestreams about topics of interest to lung cancer survivors and caregivers. Find out more.