Find out about our upcoming events here!
---
Free to Breathe Yoga
Free to Breathe Yoga was our first-ever virtual event in 2020, and we repeated its success on Saturday, April 24, 2021. We heard from from inspiring speakers including lung cancer survivors Jaymie Bowles and Dr. Sydney Barned; and LCRF grantee Dr. Triparna Sen. Risë Van Doosselaere led a yoga practice to cap off the event. Watch the recording of the livestream below.
It's not too late to support a team or participant!
---
Free to Breathe Walk
People from all over the U.S. and even a few from Canada joined the virtual Free to Breathe Walk on October 3, 2020. This was our biggest virtual event ever! Despite not being able to gather in person, the event truly brought the lung cancer community together in a heartwarming and inspirational way.
Philadelphia 6abc's Nydia Han and radio personality Jaymie Bowles emceed a fun, informative rally, before participants went off to walk in their own neighborhoods. Guests included Dr. David Spigel from Sarah Cannon Cancer Institute and lung cancer survivor Jen Cosgrove.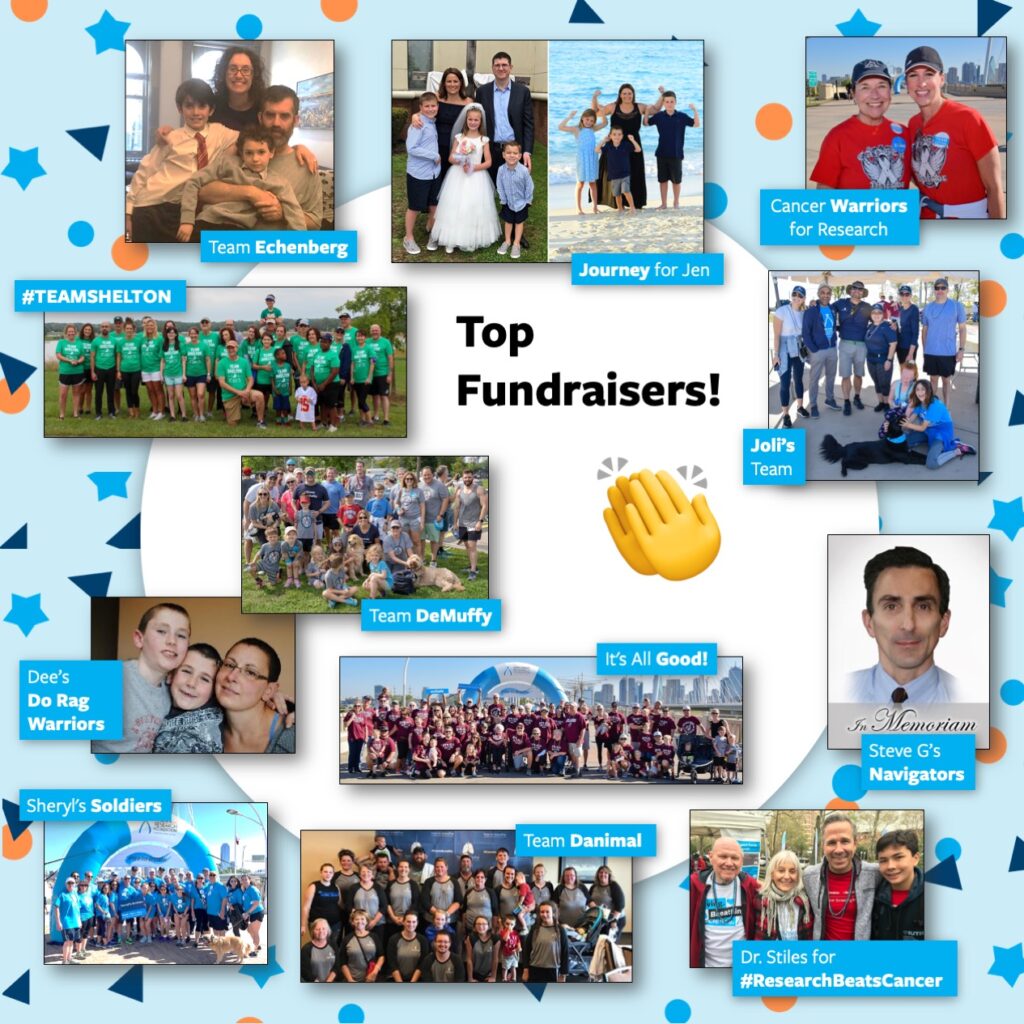 Thank you for your support!
The 2020 Free to Breathe Walk wouldn't have had the impact it did without all the individuals and teams who raised funds so that research could continue during a very challenging year. A special shoutout to our top fundraising teams!
Watch the recording below or on Facebook Live.
Thank you to all our walkers!
Click an image to view full sized. See more photos at LCRF.org/walkphotos. Tag us on social media: #FreetoBreatheWalk!
---
Kites for a Cure
Our first-ever nationwide Kites for a Cure was a huge success! While this expanded, virtual event held on August 30, 2020 was new to many, Kites for a Cure has been around since 2008. That's when a group of friends and family gathered in New Jersey to fly kites in memory of Elliot Chalmé A'H, who passed away from lung cancer.
Below you can watch the recording of the livestreamed program, which ended with an invitation for participants to go fly their kites. Guest speakers included Dr. Trudy Oliver and lung cancer patient Lila Margulies. The livestream featured the world premiere of "Million Years" by Richie Chalmé and RJ2.