Be part of the metamorphosis
On World Lung Cancer Day 2022, join us as we explore our mission and continue the journey towards eradicating lung cancer.
Free activity kit!
Register for a Free to Breathe Walk – Chicago, New York, Jersey Shore, Kansas City, or Anywhere – and get a download link for our free activity kit.
Not able to walk with us? Get the download by subscribing to our mailing list.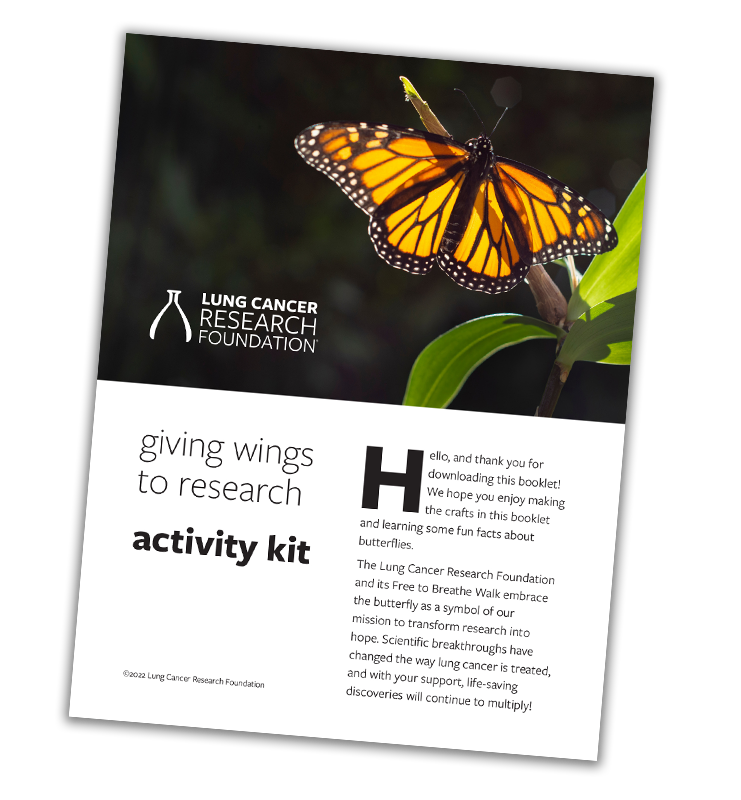 This week's messages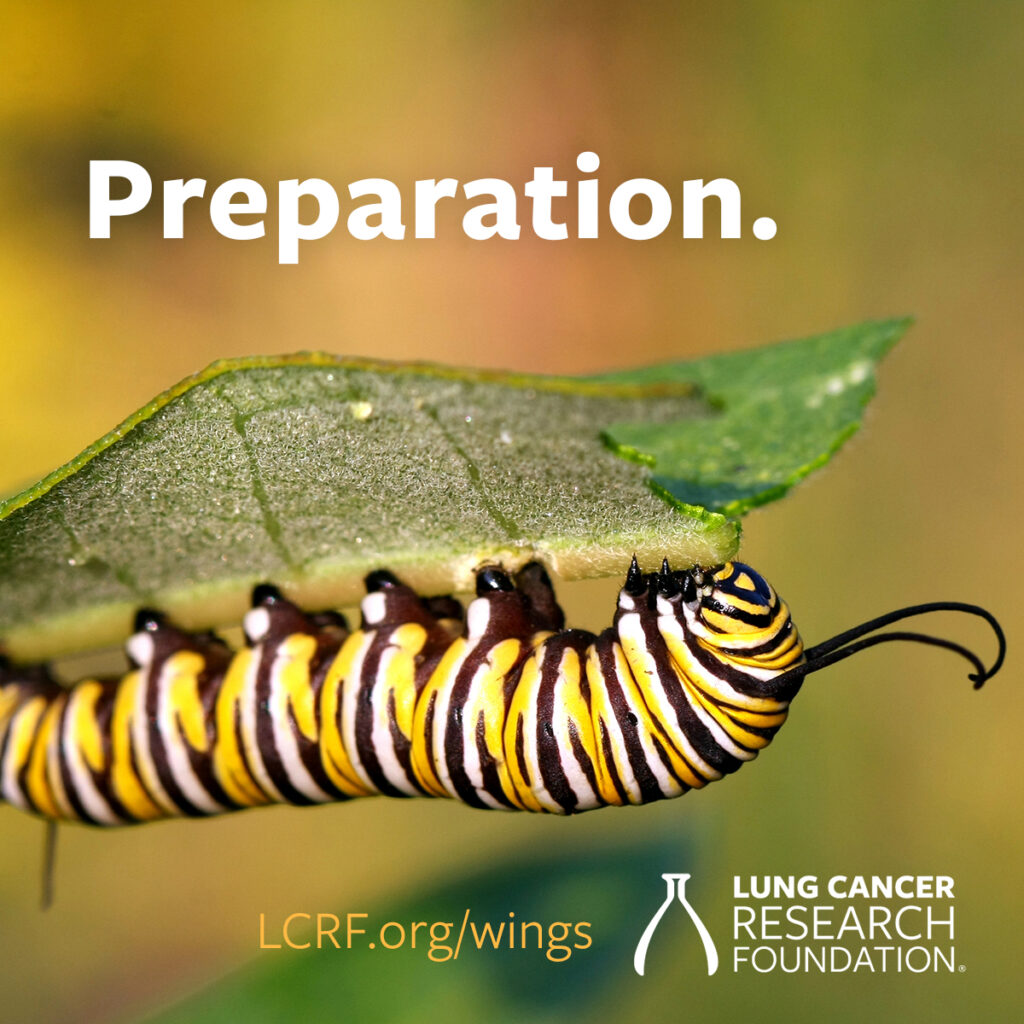 Day 1 • July 25
The first step to real change is making sure you have a plan and the best resources to carry it out.
Day 2 • July 26
Growth takes effort. We are single-minded towards our goal: Improving outcomes and increasing survival by funding lung cancer research.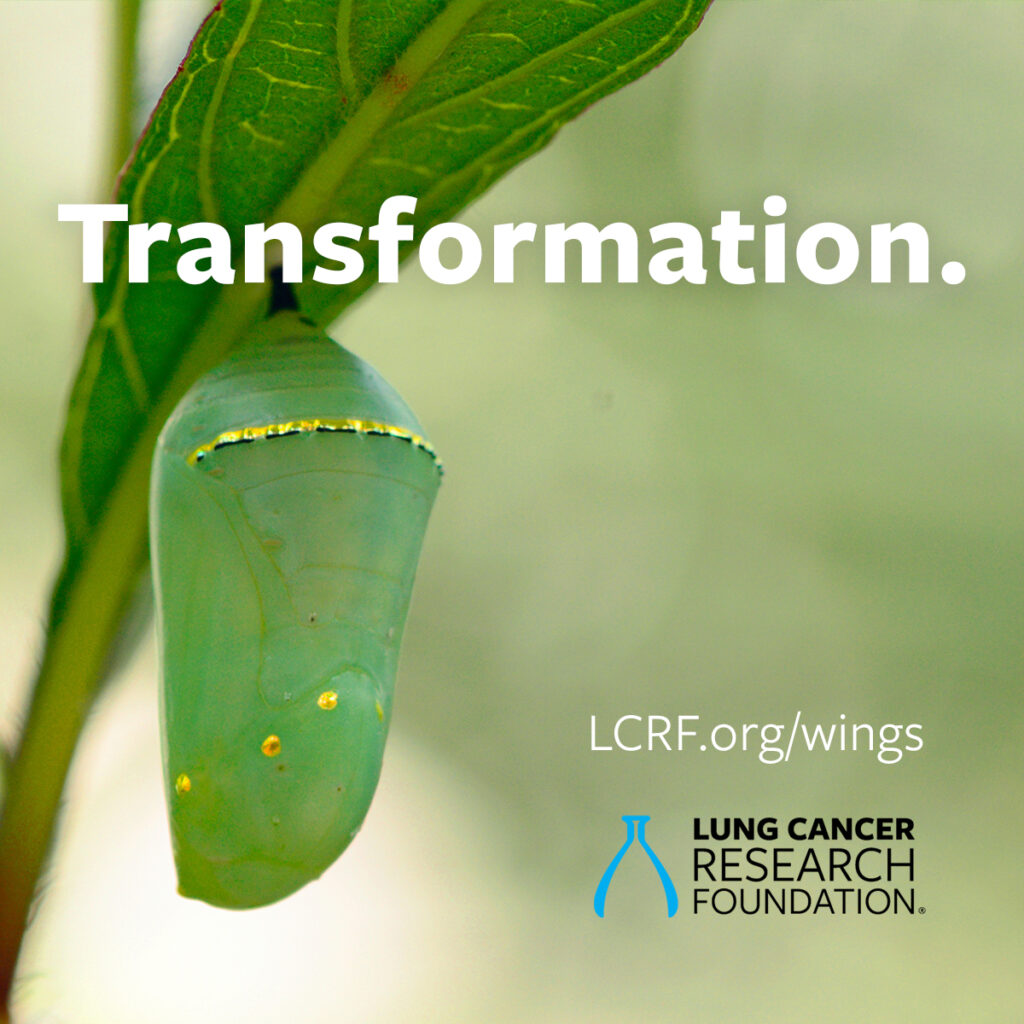 Day 3 • July 27
Together, we bring about an evolution: from an idea into research… which brings about discovery… leading to new treatments… and results in lives extended.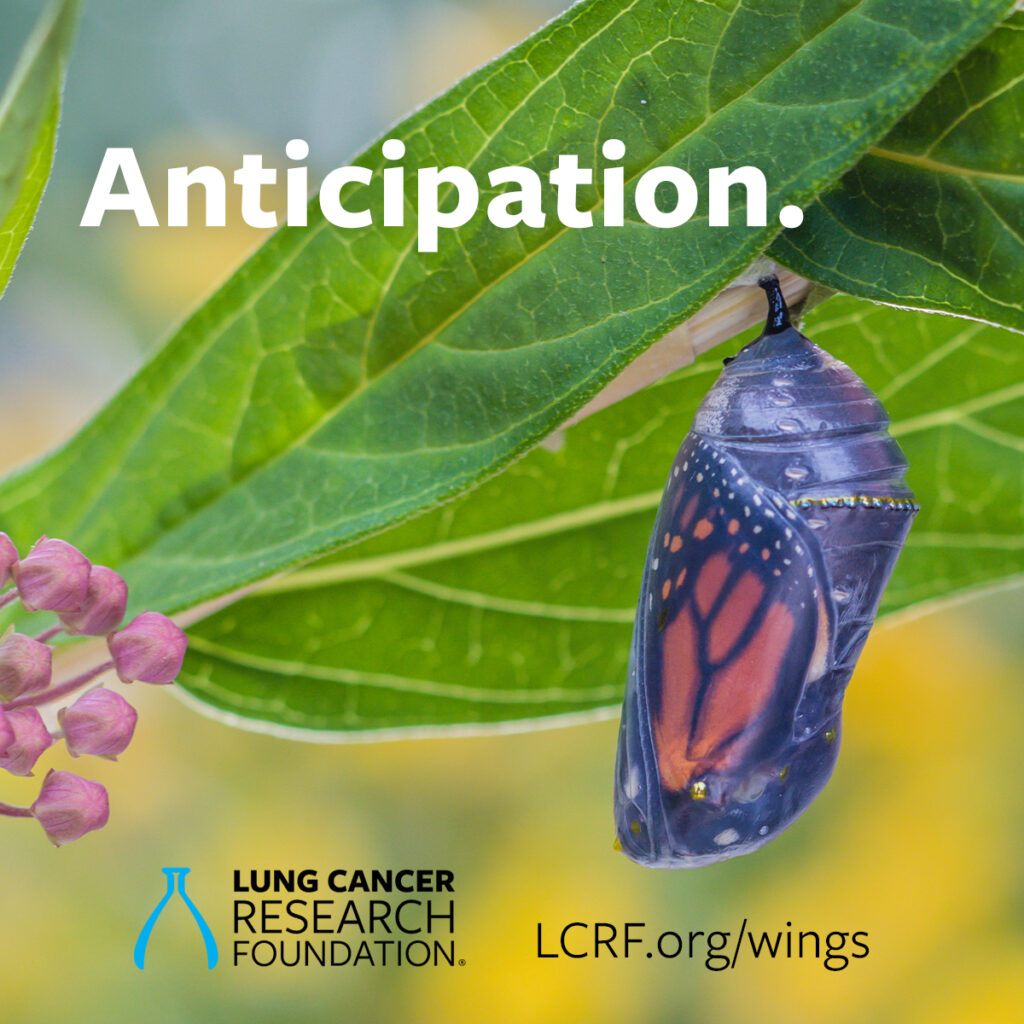 Day 4 • July 28
The excitement is undeniable when you see positive change resulting from the work you've supported. You begin to see what's possible.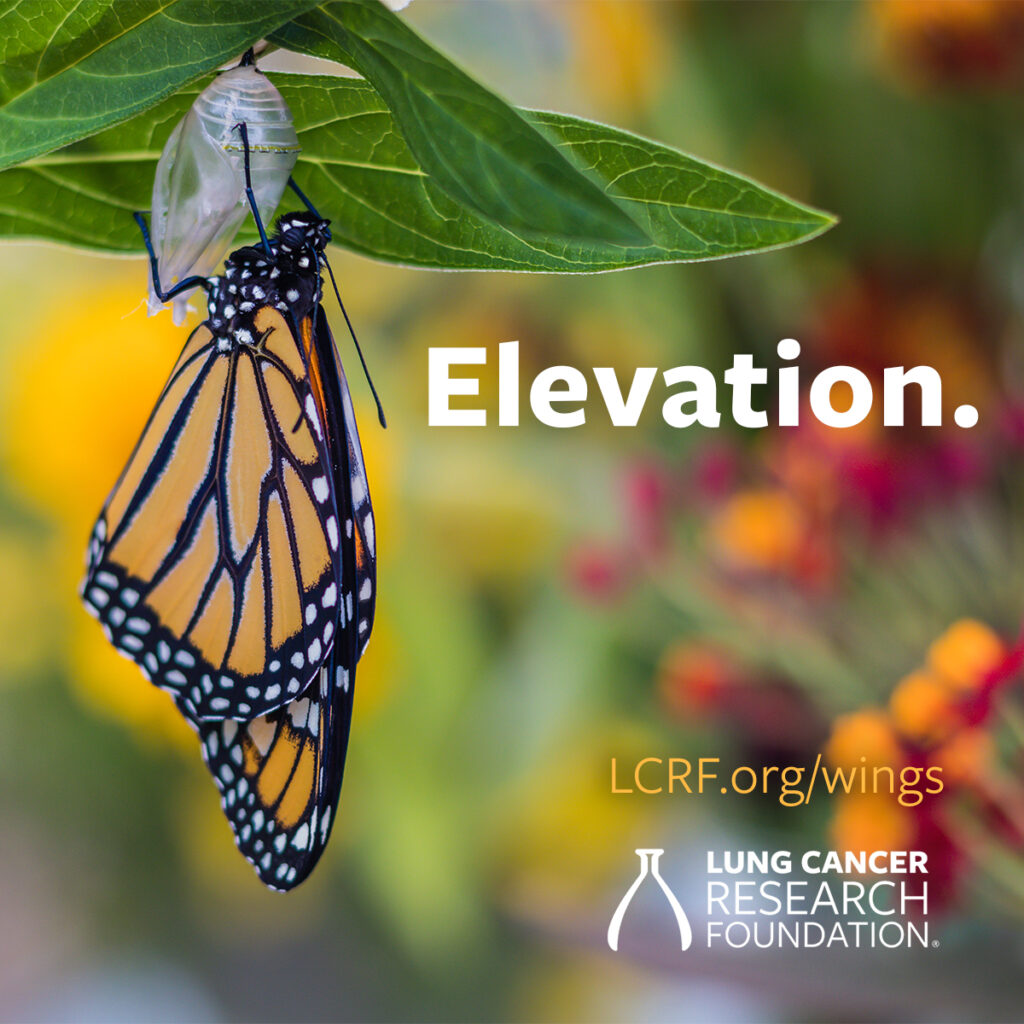 Day 5 • July 29
Your efforts give scientists wings through funding their life-changing research, so their discoveries can take flight.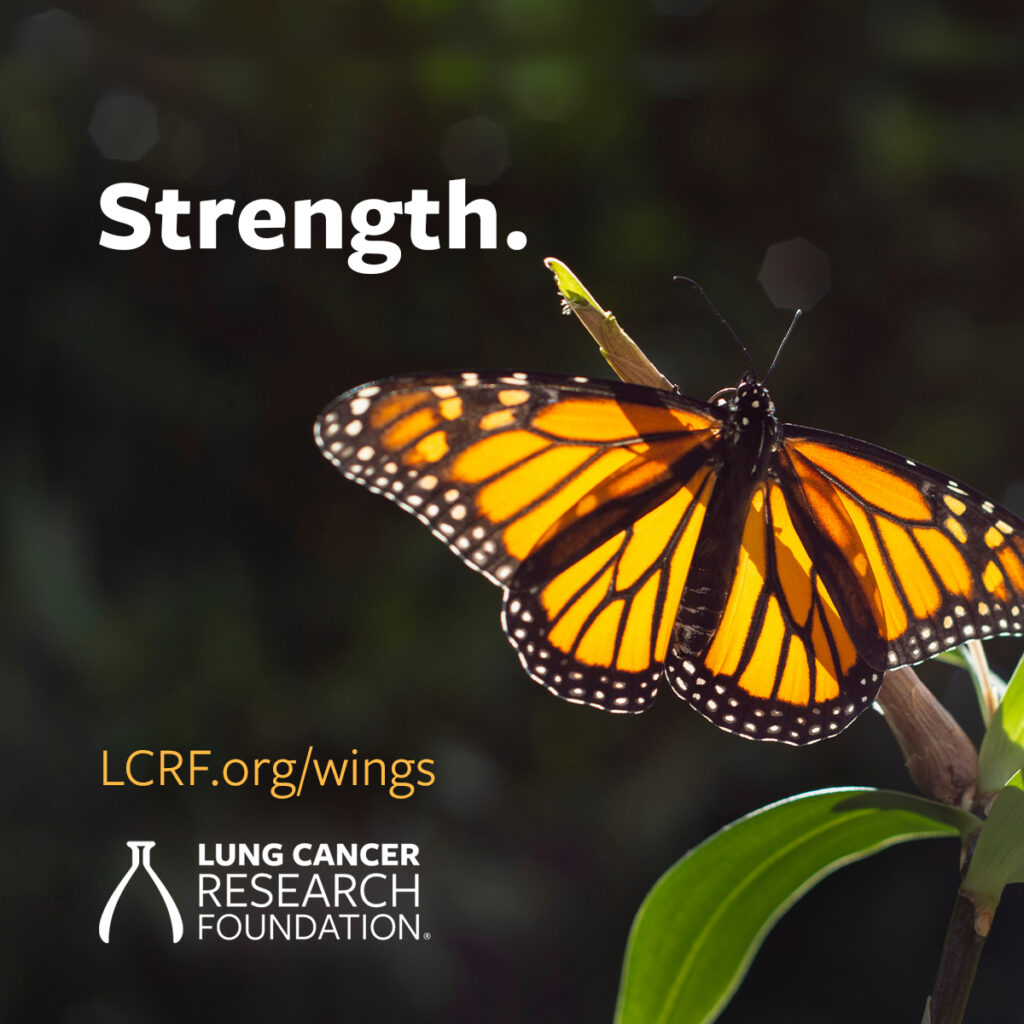 Day 6 • July 30
Butterflies may look delicate, but they've adapted to be tough. When we're faced with obstacles, we adjust our approach and push forward.
Day 7 • July 31
The butterfly symbolizes hope in many cultures and serves as a reminder of those who have come before us.