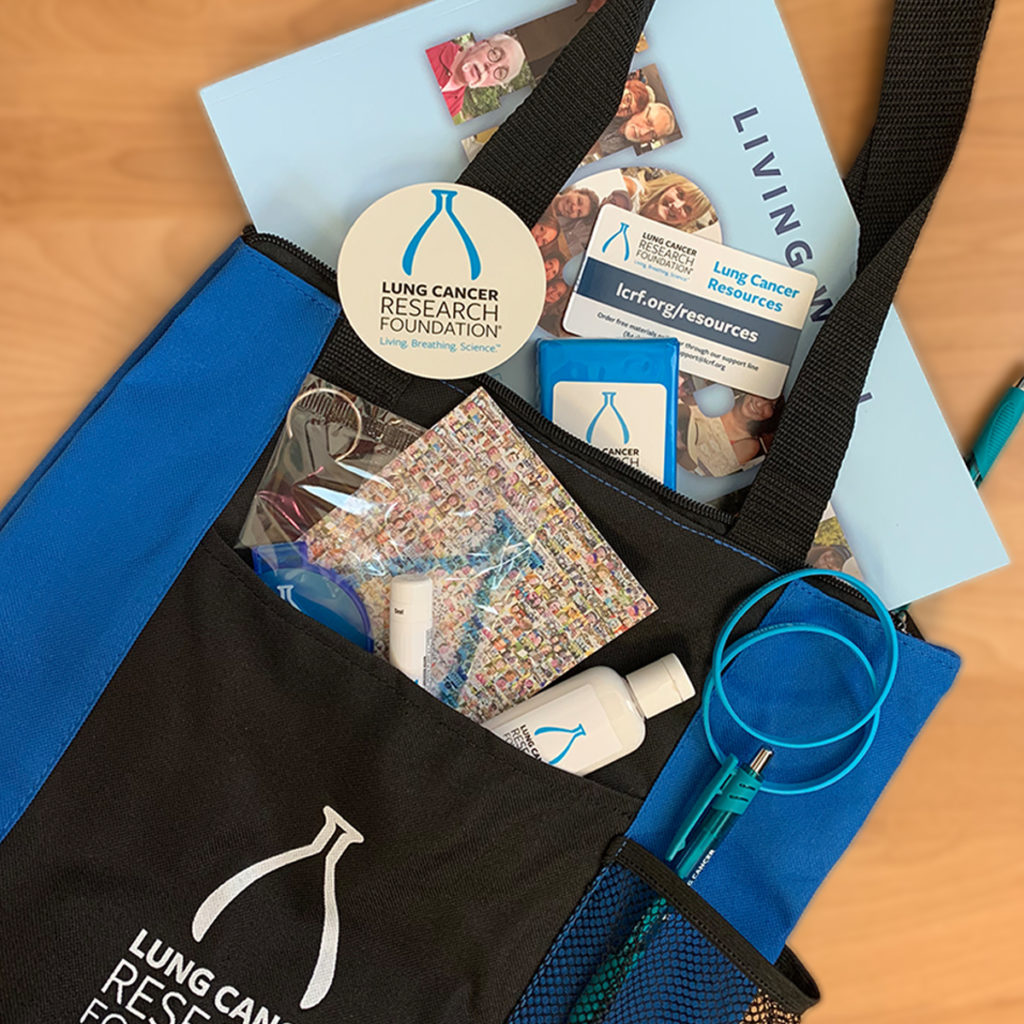 Order a Care Kit from LCRF
Do you know a lung cancer patient or caregiver who could use a pick-me-up? Send them (or yourself) a complimentary tote bag with personal care items and a copy of our popular Living with Hope book. Simply fill out the form below!
Please note: We are unable to ship to P.O. Boxes and/or outside of the United States at this time.