Get to know the LCRF Board of Directors
EXECUTIVE COMMITTEE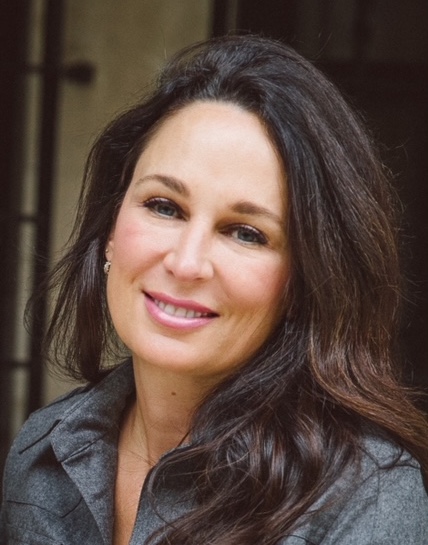 Reina Honts
CHAIR
Reina Honts joined the LCRF Board of Directors in November 2018. Due to her own mother's death to lung cancer at the relatively young age of 53, she requested a baseline CT scan when she turned 50. Since she had no symptoms and was a non-smoker, it was a surprise that the CT scan revealed a tumor in her lung in the spring of 2018. She underwent a lobectomy and is now cancer free.
It's likely that early detection changed the outcome of her lung diagnosis and Ms. Honts would like to share that experience to help others. Joining forces with the Lung Cancer Research Foundation was the best way to do this.
Ms. Honts is a fashion industry executive with 29 years' experience overseeing Design, Merchandising and Production teams for fashion companies, such as Gap, Cole Haan, Ann Taylor and Bergdorf Goodman.
She is also actively involved in several charitable organizations and is a founding member of The Scarlett Fund, which raises awareness and funds for pediatric research at Memorial Sloan Kettering.
Ms. Honts is a graduate of Bryant University with a Bachelor of Science degree in Business.
---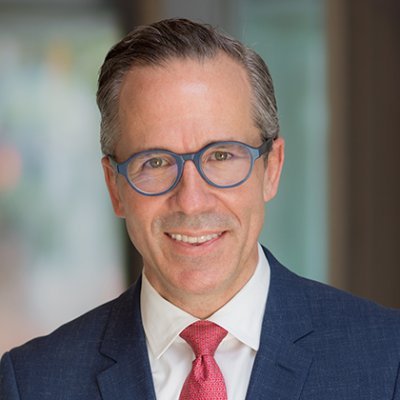 Brendon M. Stiles, MD
VICE CHAIR
Dr. Stiles is chief of the Division of Thoracic Surgery & Surgical Oncology for Montefiore-Einstein Medical Center in New York City. He previously served as a thoracic surgeon at New York-Presbyterian Hospital and an associate professor of cardiothoracic surgery for Weill Cornell Medicine. He undertook his training at the University of Virginia, at Memorial Sloan-Kettering Cancer Center, and at New York-Presbyterian Hospital. Dr. Stiles is also an active basic science and clinical researcher and has received several lung cancer research grants from LCRF in past years.
Dr. Stiles has served on the Scientific Advisory Board of LCRF since 2014. He joined the Board of Directors in 2015 and served as its Chair from 2017-21. He also has served as Vice Chair of both the Scientific Advisory Board and the Scientific Steering Committee. In addition to his duties with the LCRF, Dr. Stiles is an active member of several surgical and scientific societies and grant review panels. Dr. Stiles lost his own father to lung cancer in 2005. He currently lives in New York with his wife Diem Nguyen, PhD and their two sons.
---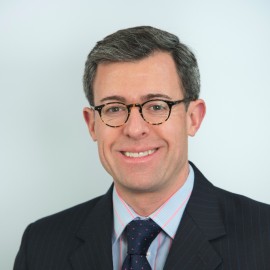 Aaron M. Tighe
TREASURER
Aaron M. Tighe was a founding board member and treasurer for Uniting Against Lung Cancer. After the merger between UALC and LCRF, Mr. Tighe joined the Board of Directors at LCRF, leveraging his background in finance to oversee and guide the Foundation's treasury department.
Mr. Tighe is the nephew of Joan Scarangello McNeive, who died of lung cancer at age 47 and whom UALC was originally named after. He is committed to upholding his aunt's mission of fighting the disease and finding a cure.
In addition to his work with LCRF, Mr. Tighe serves as co-chair of the Guggenheim Museum's Photography Acquisition Committee and is a managing director at Credit Suisse, where he co-heads Global Emerging Markets Institutional Sales. He holds a BA from Boston College where he graduated Phi Beta Kappa, summa cum laude.
---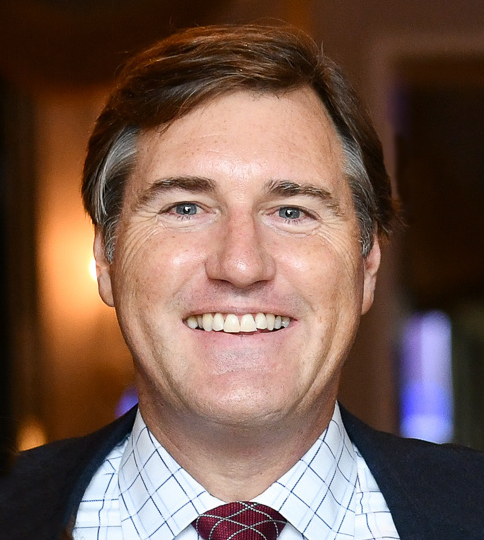 Bruce Dunbar
CHAIR, CORPORATE DEVELOPMENT COMMITTEE
Bruce Dunbar joined the LCRF Board in 2021 after being involved with the organization since his diagnosis with Stage IV Non-Small Cell Lung Cancer in 2017. As a direct beneficiary of lung cancer research, Mr. Dunbar is an active advocate for further efforts to improve screening, detection and treatment. In addition to his involvement with LCRF, he serves as a Consumer Reviewer for the Lung Cancer Program of the Congressionally Directed Medical Research Program and advocates for federal funding for lung cancer research through the GO2 Foundation's annual Voices Summit.
Mr. Dunbar's career spans more than 30 years in a variety of corporate communications, marketing and advertising roles including serving as Senior Vice President and Director of Corporate Communications for OppenheimerFunds, Inc. and Managing Director, Head of Wealth Management Communications, for Morgan Stanley. He also held senior client advisory roles at Teneo and Finsbury, Glover, Herrington and is currently a partner in communications advisor Coppertop Media.
Mr. Dunbar received an AB in History from Princeton University and an MBA from Columbia University's Graduate School of Business.
---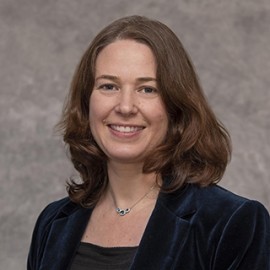 Katerina Politi, PhD
CHAIR, SCIENTIFIC ADVISORY BOARD
Dr. Katerina Politi is a two-time LCRF grant recipient.In 2010, she received a grant to study mechanisms of resistance to targeted therapies. In 2013, her LCRF-funded project again investigated resistance to targeted therapies, this time focusing on understanding the influence of tumor cell-of-origin and heterogeneity on acquired resistance.
Dr. Politi studied Biology at the University of Pavia in Italy. She then moved to New York, where she obtained her PhD in Genetics and Development working with Argiris Efstratiadis at Columbia University. Following graduate school, she joined Harold Varmus's lab at Memorial Sloan-Kettering Cancer Center and began her work on the molecular basis of lung cancer. She continues this work at Yale as an Associate Professor in the Department of Pathology and the Yale Cancer Center.
---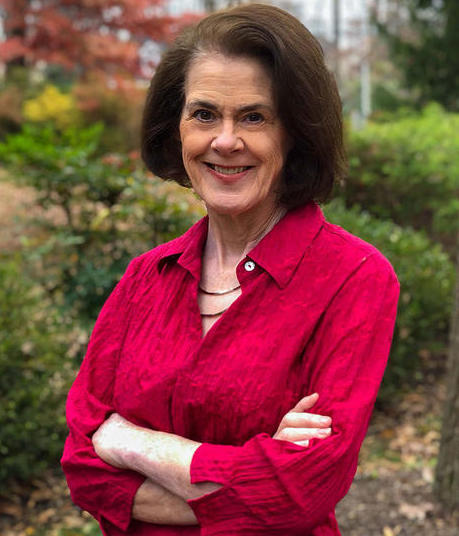 Joan H. Schiller, MD
BOARD LIAISON, PATIENT EDUCATION AND ENGAGEMENT COMMITTEE
Dr. Joan H. Schiller is widely published and internationally recognized for her work in lung cancer clinical research. She is an adjunct professor in the Department of Medicine, Section of Hematology Oncology at the University of Virginia. Previously, she was Deputy Director of Clinical Investigation for the Inova Schar Cancer Institute in Fairfax, Virginia. Dr. Schiller is also the former division chief of Hematology/Oncology at the University of Texas-Southwestern Medical Center and Deputy Director of the Simmons Comprehensive Cancer Center in Dallas, where she held the Andrea L. Simmons Distinguished Chair in Cancer Research. Dr. Schiller has served as an editor for the Journal of Clinical Oncology; a board member for the International Association for the Study of Lung Cancer, and the principal investigator on many national clinical trials for lung cancer. She also served as chairperson of the Thoracic Oncology Committee of the Eastern Co-operative Oncology Group for many years until stepping down from that position in 2012, and currently serves on the NCI Board of Scientific Counselors – Clinical Sciences and Epidemiology.
Dr. Schiller graduated from the University of Illinois Medical School and completed her internship and residency in internal medicine at Northwestern Memorial Hospital in Chicago. She then completed a clinical fellowship in the Department of Human Oncology at the University of Wisconsin Comprehensive Cancer Center where she became the Melanie Heald Professor in the Department of Medicine, Section of Medical Oncology, and subsequently served as head of the Lung Cancer Program at the University of Wisconsin Comprehensive Cancer Center.
Dr. Schiller's research has generated well over 200 publications that she has authored or co-authored, including articles, abstracts, book chapters, books, reviews and invited manuscripts.
Dr. Schiller was founder and President of Free to Breathe, a national advocacy organization aimed at raising awareness and funding for lung cancer. Free to Breathe awarded over $9.4 million dollars in research funds to close to 50 investigators between 2005 and 2017, before its merger with Lung Cancer Research Foundation.
---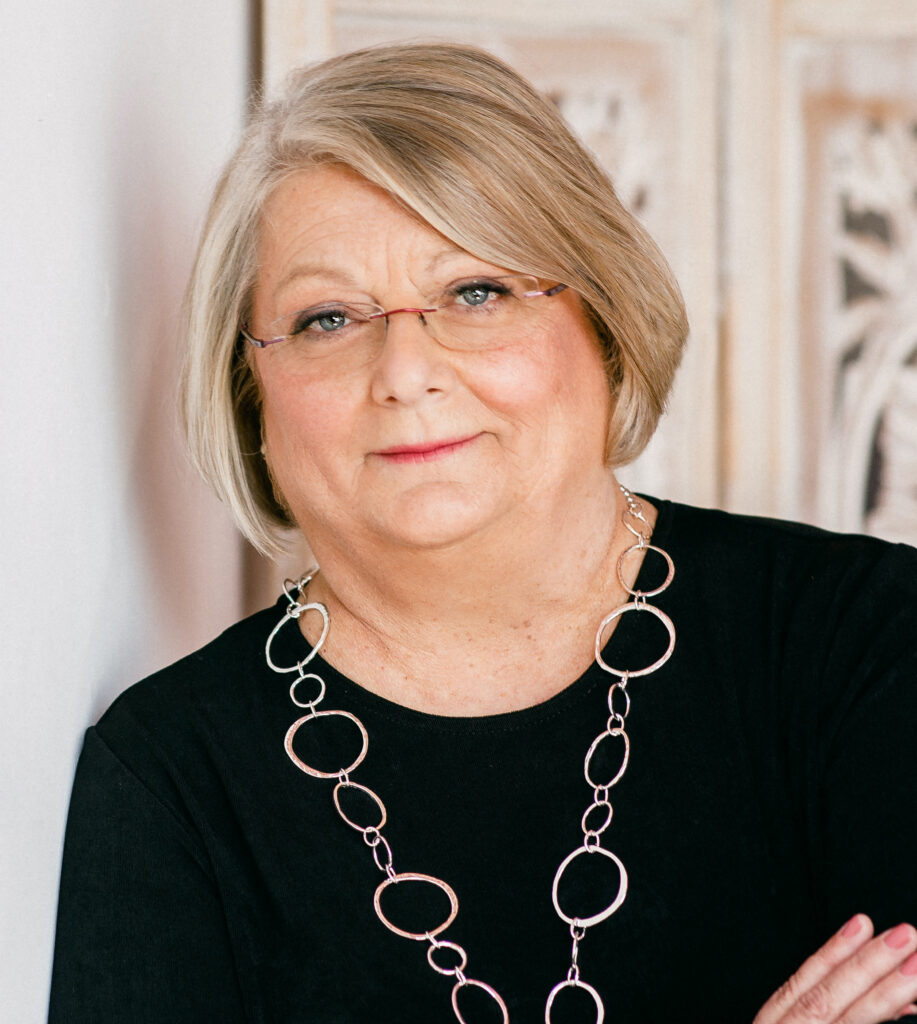 Colleen Conner Ziegler
PATIENT REPRESENTATIVE, SCIENTIFIC EXECUTIVE COMMITTEE
Colleen Conner Ziegler joined the LCRF Board of Directors in 2021. She is a lung cancer survivor and active patient advocate, diagnosed in May 2015 at the age of 58 with Stage IV ALK positive Non-Small Cell Lung Cancer. She began, and is currently receiving, Alectinib as her first line of treatment and recognizes that research has made her treatment possible.
After a 22-year career in the pharmaceutical industry, Ms. Conner Ziegler served in a variety of community-focused endeavors, including service on several Boards of Directors and Advisory Boards. Her primary focus prior to her diagnosis was on children's education as well as woman's health issues.
Following her lung cancer diagnosis, she turned her focus to lung cancer advocacy. Her advocacy work includes:
Founding member of Life and Breath (LAB), a grass root lung cancer organization, with the goal of raising awareness of lung cancer as well as funding for research
Founding member of ALKFusion, a patient driven organization whose vision is to initiate and support patient-centric research
Currently active ALKFusion representative, Lung Cancer Action Network member, LCRF Strategic Plan Taskforce member
Participated in the Department of Defense Lung Cancer Research Program
Volunteered with the Lungevity Peer-to-Peer mentor program that connects newly diagnosed patients with a mentor to guide them through their diagnosis and treatment
Participated in patient focused videos and print materials on lung cancer diagnosis, advocacy and living with lung cancer and Genentech's ALK Positivity Project
Volunteered with GO2 Foundation's annual Voices Summit
Co-authored and presented Patient Advocacy poster at the 2019 World Conference on Lung Cancer, Barcelona, Spain
Ms. Conner Ziegler lives in Rochester, New York with her husband, Tom, and their daughter Taya.
BOARD MEMBERS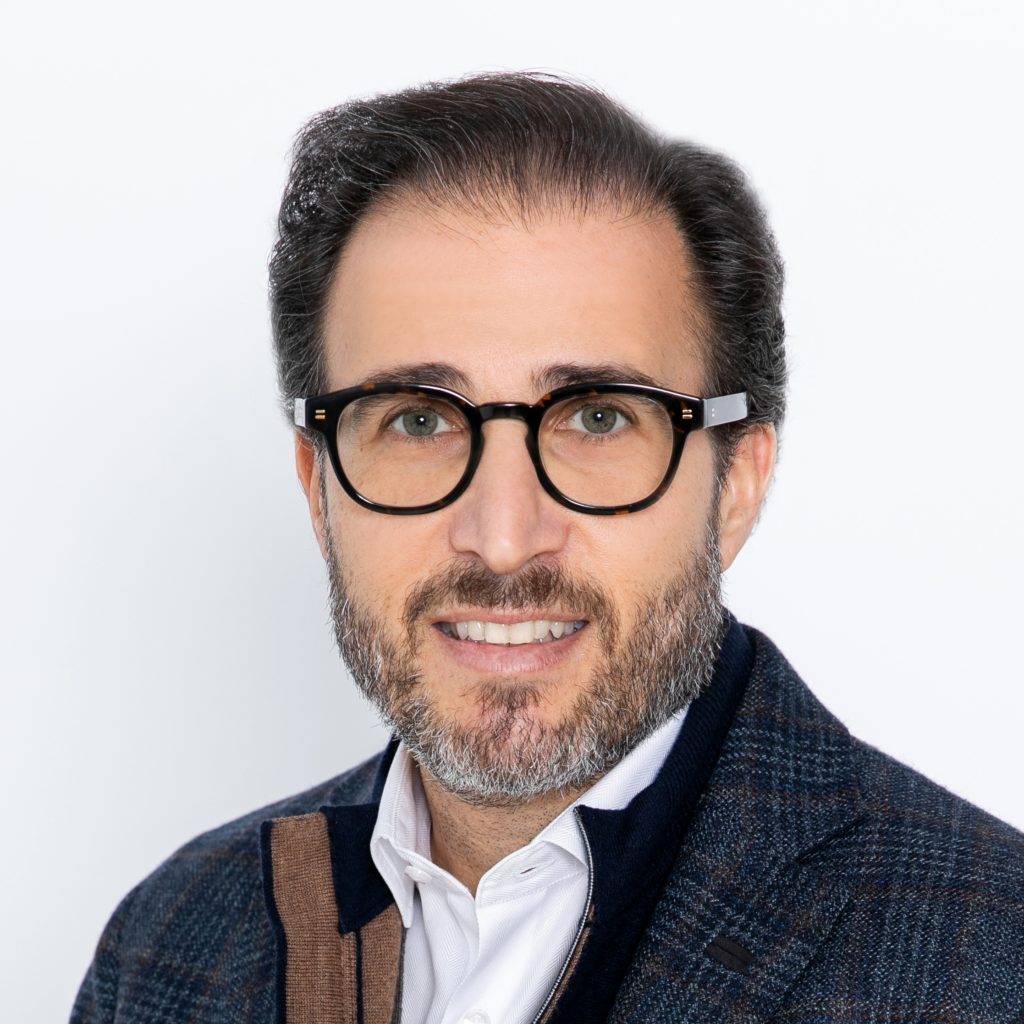 Raymond E. Chalmé
Raymond E. Chalmé has been on the Board of Directors at LCRF since 2015. Prior to joining LCRF, he was on the Board of Directors at UALC since 2008. Mr. Chalmé, along with his family, founded Elliot's Legacy, an event devoted to fighting lung cancer. It is named for his father Elliot, who passed away from lung cancer at the age of 56. Elliot's Legacy is an annual event that raises funds for LCRF to support research for and increase awareness of lung cancer.
In addition to being a dedicated advocate for lung cancer research, Mr. Chalmé has been working in the real estate industry for over three decades. A real estate owner, developer and manager in New York City, he is the chief executive officer and partner of Broad Street Development LLC.
---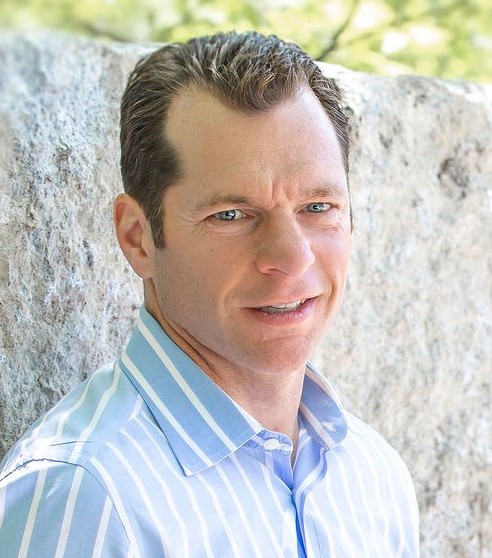 Matthew Cipriani
Matthew "Matt" Cipriani is the owner of 3C/Cipriani Construction Consulting, a healthcare construction and real estate planning and management firm. Mr. Cipriani also serves as Director of Healthcare for Scalora Consulting Group. He combines his vast design, planning, and construction knowledge with his business and soft skills to deliver customized solutions for his clients in each healthcare setting to maximize successful outcomes. Mr. Cipriani earned his Bachelor's degree in Historic Preservation from Roger Williams University, and his MBA from the University of New Haven.
Mr. Cipriani's board service honors the legacy of his late wife, Dr. Jennifer Zannini-Cipriani, whom he lost to lung cancer in early 2021. Dr. Zannini-Cipriani was a young, active non-smoker and had dismissed her symptoms as asthma until a hospital colleague urged her to get a scan. She was diagnosed with Stage IV EGFR non-small cell lung adenocarcinoma in February 2018. The couple began their own non-profit, Project Breathing Hope, following Jen's diagnosis, to raise funds for research that will extend lives. By serving on LCRF's Board of Directors, Mr. Cipriani hopes to bring more awareness to lung cancer, reduce stigma, and fund innovative research to bring hope to other families living with lung cancer.
---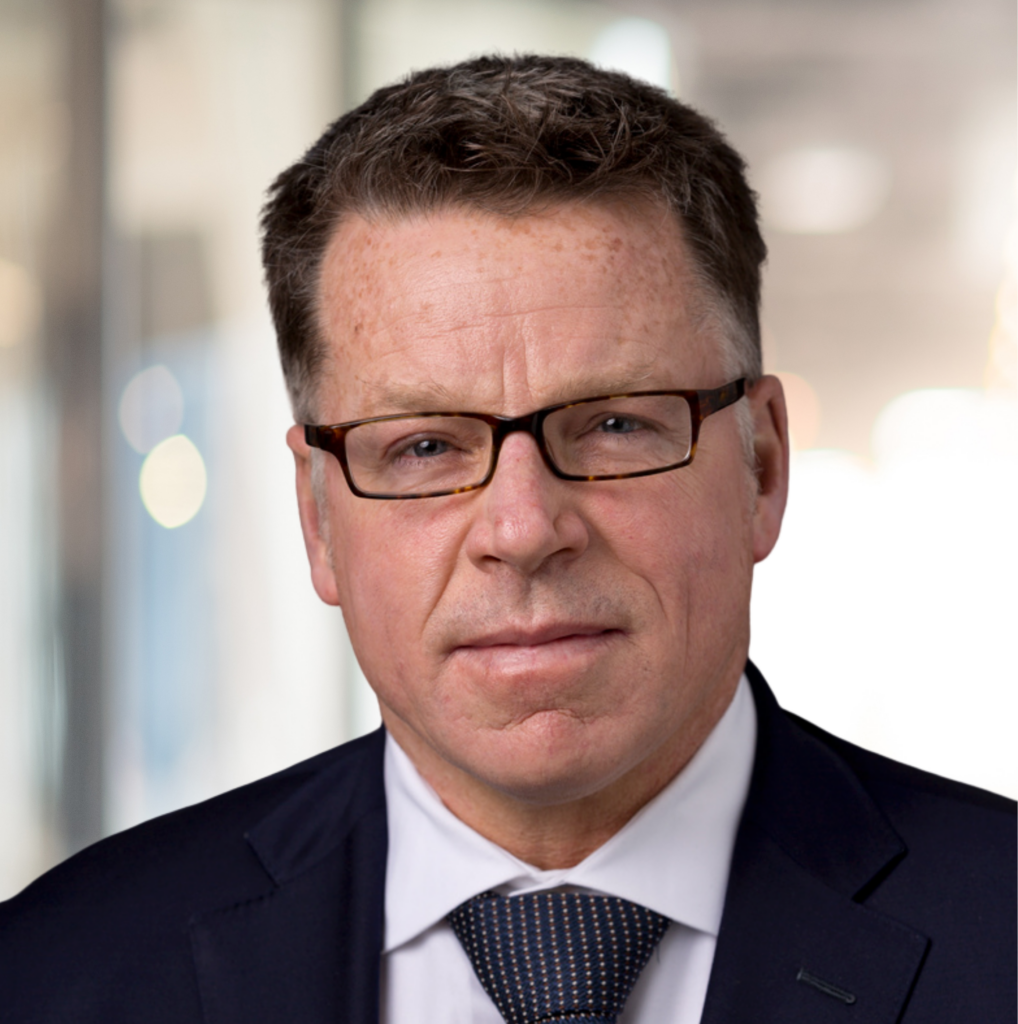 Peter M. Fry
Peter M. Fry is a Managing Director, Head of Alternative Equities for SVB Leerink, LLC – a full-service investment bank focusing on the Healthcare sector. Previously, Mr. Fry held similar leadership positions for H.C. Wainwright, Guggenheim Securities and Burrill & Company. Mr. Fry also spent almost a decade as the Chief Investment Officer for Kingsbridge Capital. He has been providing investment, investment banking and advisory services to emerging growth companies for more than 25 years and has focused on Healthcare and Life Sciences companies throughout his career. Mr. Fry is a graduate of Bucknell University with a Bachelor of Arts in Economics. He has served on the Board of Directors for the Lung Cancer Research Foundation (and its predecessor organization Free to Breathe) since September 2012.
---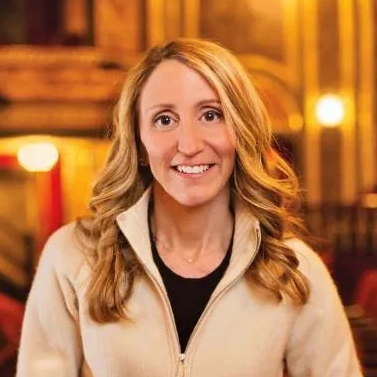 Jill Furman
Jill Furman joined the LCRF Board of Directors in 2017 to honor her mother, Frieda Furman, whom she lost to lung cancer in 2013. Ms. Furman is a theater producer who received a Tony Award for Best Musical for Hamilton (2016) and In the Heights (2008). Other Broadway shows include: Freestyle Love Supreme, Rodgers + Hammerstein's Cinderella, and The Drowsy Chaperone, and she has also produced numerous shows off-Broadway and around the country. She is also an Executive Producer of the Hamilton movie on Disney+, an Executive producer on the film version of In The Heights, and a producer of the Hulu documentary We are Freestyle Love Supreme.
In 2011, Ms. Furman received the Robert Whitehead Award for Outstanding Achievement in Commercial Theatre Producing. She received a BA from Brown University and an MBA from Columbia University. Ms. Furman is a member of the Corporation of Brown University and serves on the Arts Advisory Council at Brown University and the Board of Freestyle Love Supreme Academy.
---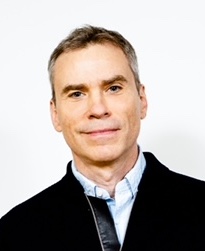 Scott Morris
Scott Morris joined the LCRF Board of Directors in 2021. Along with his immediate family, Mr. Morris is the caregiver to his mother who is living with lung cancer and is EGFR positive. He discovered LCRF when his mother was diagnosed with lung cancer in 2015 and a former colleague, who was 44 years old, died from lung cancer around that same time.
His support of LCRF includes helping LCRF acquire celebrity talent for its gala event, fundraising for the 2019 New York Free to Breathe Walk, and funding an LCRF grant related to the EGFR mutation research.
Mr. Morris is a graduate of Belmont University in Nashville, TN with a BBA degree in Music Business and is currently an agent for Creative Artists Agency (CAA), which he joined in 2012.
---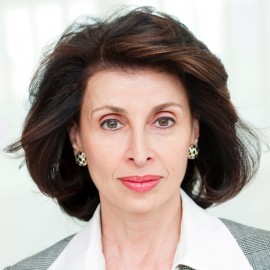 Mary Ann Tighe
Along with other members of her family, Mary Ann Tighe was one of the founders of Joan's Legacy, later called Uniting Against Lung Cancer, created in honor of her sister Joan Scarangello McNeive. Mary Ann served as the Chairman of the Board at UALC before joining with Lung Cancer Research Foundation in 2015, at which point she became a Board Vice Chairman.
Ms. Tighe is the chief executive officer of the New York Tri-State Region for CBRE, a global real estate services and investment company. From the revitalization of Times Square and the rebirth of Downtown to the westward expansion of Midtown's central business district, Ms. Tighe has been at the forefront of the transformation of New York's skyline in her 30+ years in the industry. She has been responsible for over 110.6 million square feet of commercial transactions, and her deals have anchored more than 14.4 million square feet of new construction in the New York region, which is believed to be a record.
Ms. Tighe also holds the record for winning the Real Estate Board of New York's Deal of the Year Award for ingenious brokerage nine times. From 2010 to 2013, she served as chairman of the Real Estate Board of New York. She is the first woman to hold this position in the board's 114-year history and the first broker in 30 years.
---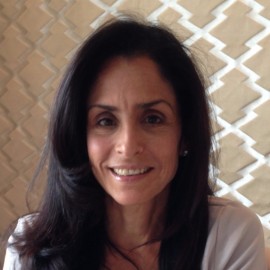 Rose Ann Weinstein
Rose Ann Weinstein first became involved with LCRF in 2006, following her mother's battle with mesothelioma, a specific type of lung cancer. She spent three years as the co-chair of Strides for Life before joining the Foundation's board.
Prior to her involvement with LCRF, Ms. Weinstein worked in the fashion industry for over 30 years, operating her own business—Rose Ann Designs—in Manhattan. She designed custom evening wear and couture lines and sold to most major specialty stores across the country, including I. Magnin. Ms. Weinstein is a graduate of the Parsons School of Art and Design. She lives in Manhattan with her husband and has three sons.
---
Former Board Members
LCRF thanks its past board members for their exemplary dedication and hard work:
Lung Cancer Research Foundation
Laurie C. Carson, Founder
Meryl L. Bralower
William Carson
Denis P. Coleman, Jr.
James B. Dougherty, MD, MBA
Pippa G. Gerard
David A. Hidalgo, MD
Shabnam Kazmi
Kimberly Kravis
Amalia Dayan Lindemann
Julia McCormack
Alan Mnuchin
David Monk
Sharon Munger
Lorraine C. Pastore, MBA
Elizabeth Peabody
William Rippe*
Ashkish Sanghrajka
Ron Sernau
Scott Stackman
Lara Stein
Laure Sudreau
Uniting Against Lung Cancer
Roxanne Donovan
Wendy Goldstein
Pavi Lawson
Thomas Scarangello
Free to Breathe
Kathy Albain, MD, FACP
Richard Barg, JD, MBA
Julie Brahmer, MD, MSC
Amy Cipau, MBA
Carolyn Dresler, MD, MPA
Sarita Dubey, MD
Lawrence Einhorn, MD
Charles Florsheim, JD
Deborah Fuderer
Jennifer Garst, MD
Nancy Gatschet
Ellen Gritz, PhD
Pasi Janne, MD, PhD
Jean Kamla, BSN, RN
Willie Mount
Charles Rudin, MD, PhD
Jill Siegfried, PhD
David Spigel, MD
Eric Thompson, JD
Carleen Wild
Antoinette Wozniak, MD
Kelly Young, RN, MSN, ANP-C, AOCN
*Deceased