LCRF is committed to providing lung cancer patients, their caregivers, and lung cancer advocates free educational materials and resources.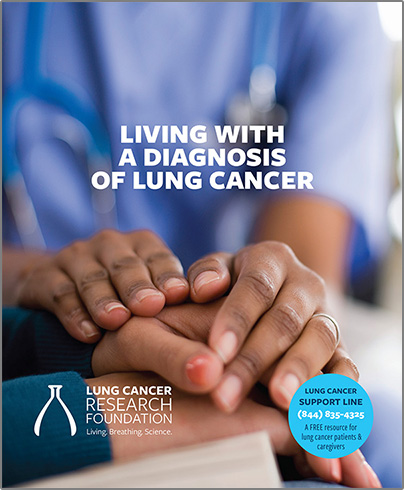 Our most requested free resource:
Living with a Diagnosis of Lung Cancer
Learn the basics about lung cancer and how it's treated by reading our flagship booklet for newly diagnosed patients and their caregivers.
Order printed booklet (no charge for shipping in the US.) This booklet is also available in Spanish: Order
---
Resource Catalog
Below you can preview additional materials for patients, caregivers, medical professionals, and those who would like to know more about lung cancer and the research LCRF funds.
We ship printed materials within the United States free of charge. To download a PDF or order a printed copy of an item, click the links in the catalog below.
These free educational materials are provided with support from Bristol-Myers Squibb, Eisai Inc., Eli Lilly and Company, Genentech, Mirati Therapeutics Inc., Novartis, Pfizer, Takeda, Turning Point Therapeutics, and generous donations.
---
For Patients and Caregivers
Lung Cancer Resource Kit
will be available in February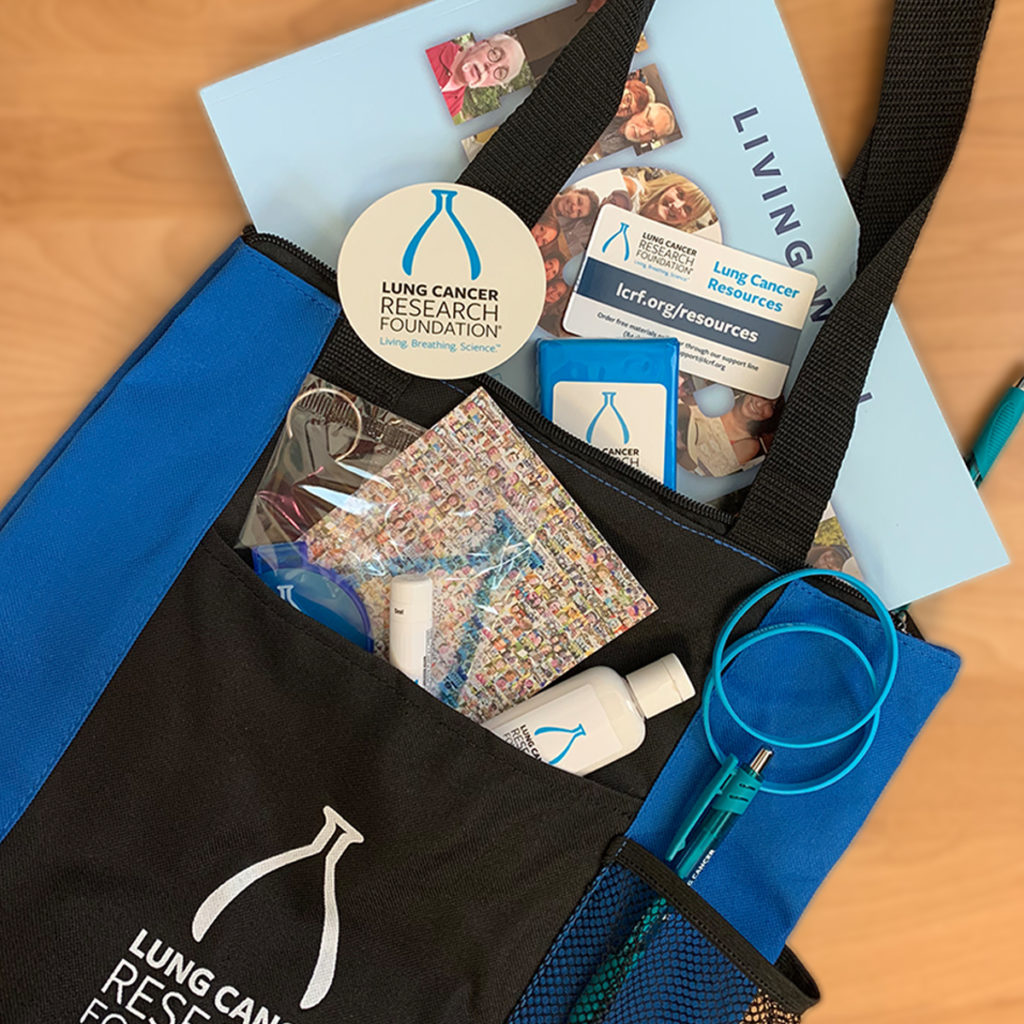 Patient & Caregiver Care Kit
---
For Building Awareness
---
For Medical Professionals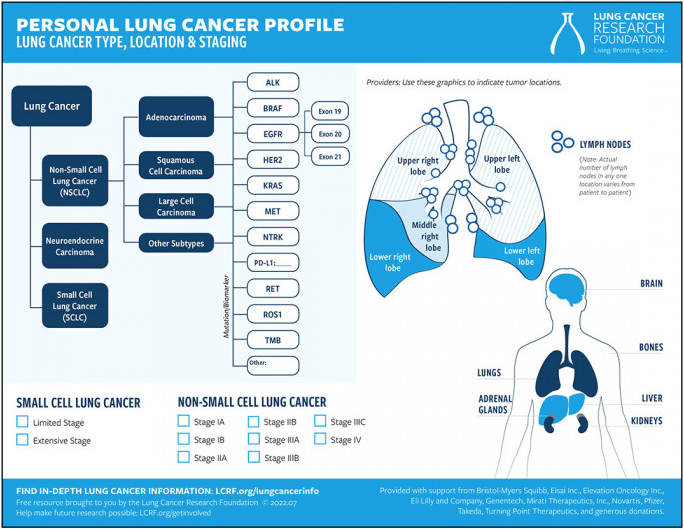 Personal Lung Cancer Profile tear pad – English (50 pages)
Sample Kit
This kit contains one copy of every resource material in our catalog