We never forget those we've lost. You can honor a loved one's memory by creating a legacy of supporting research to benefit future lung cancer patients and their families.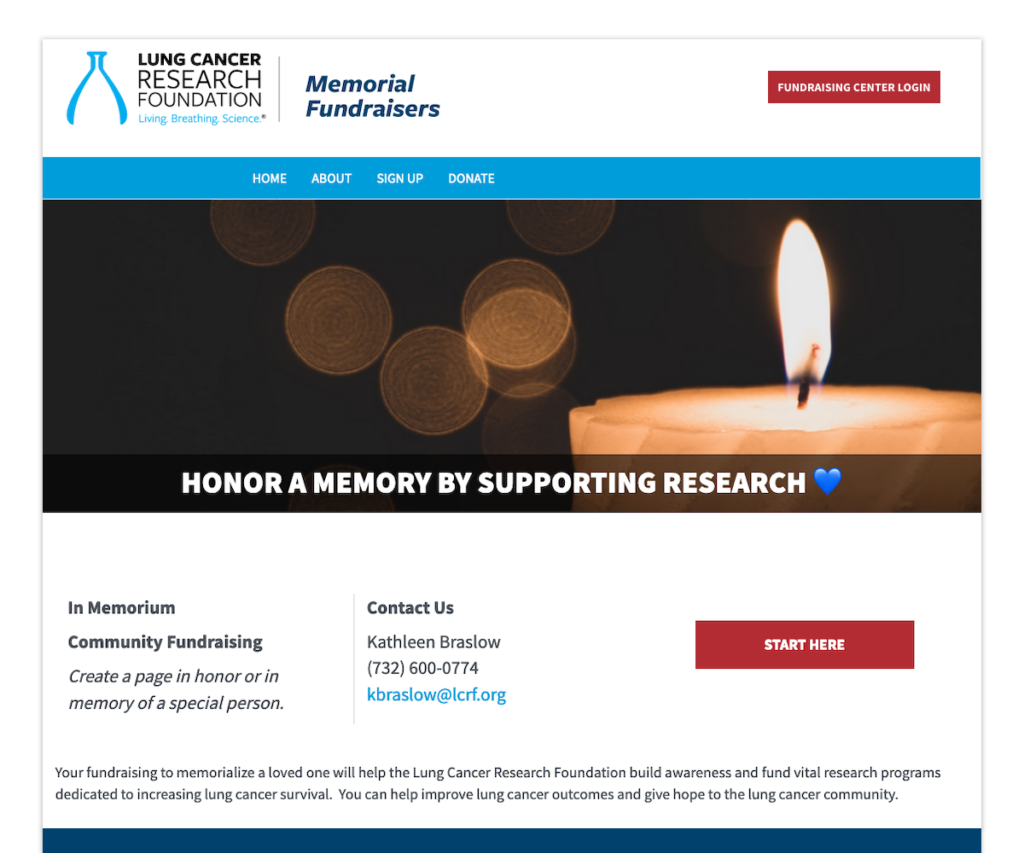 Memorial Fundraisers
Create a fundraising page where friends and family can donate towards lung cancer research in honor of your loved one. You can personalize the page with a photo or video and your own text. We are happy to help you with this process. Get started here.
Contact Kathleen Braslow, Director, Donor Development, at kbraslow@LCRF.org for assistance.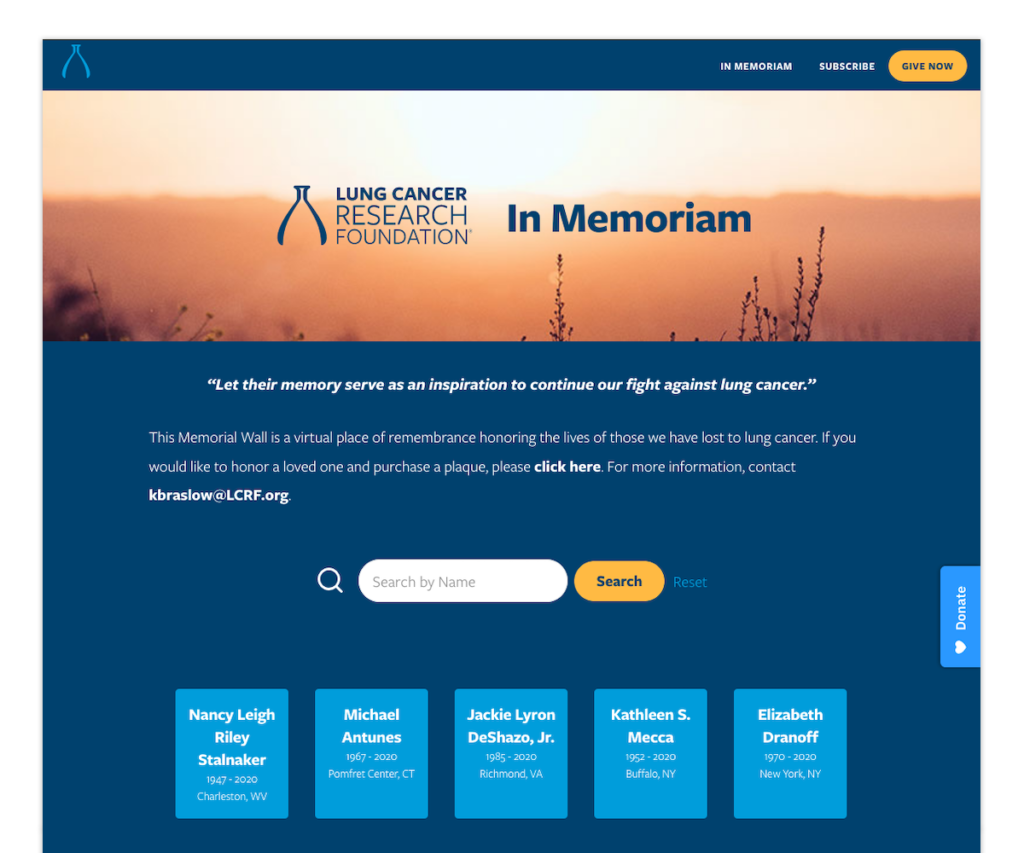 In Memoriam Wall
Our online In Memoriam wall is a virtual place of remembrance honoring the lives of those we have lost to lung cancer. Each digital plaques remains in perpetuity.
For more information about honoring your loved one, contact kbraslow@LCRF.org.