We never forget those we've lost. You can honor a loved one's memory by creating a legacy of supporting research to benefit future lung cancer patients and their families.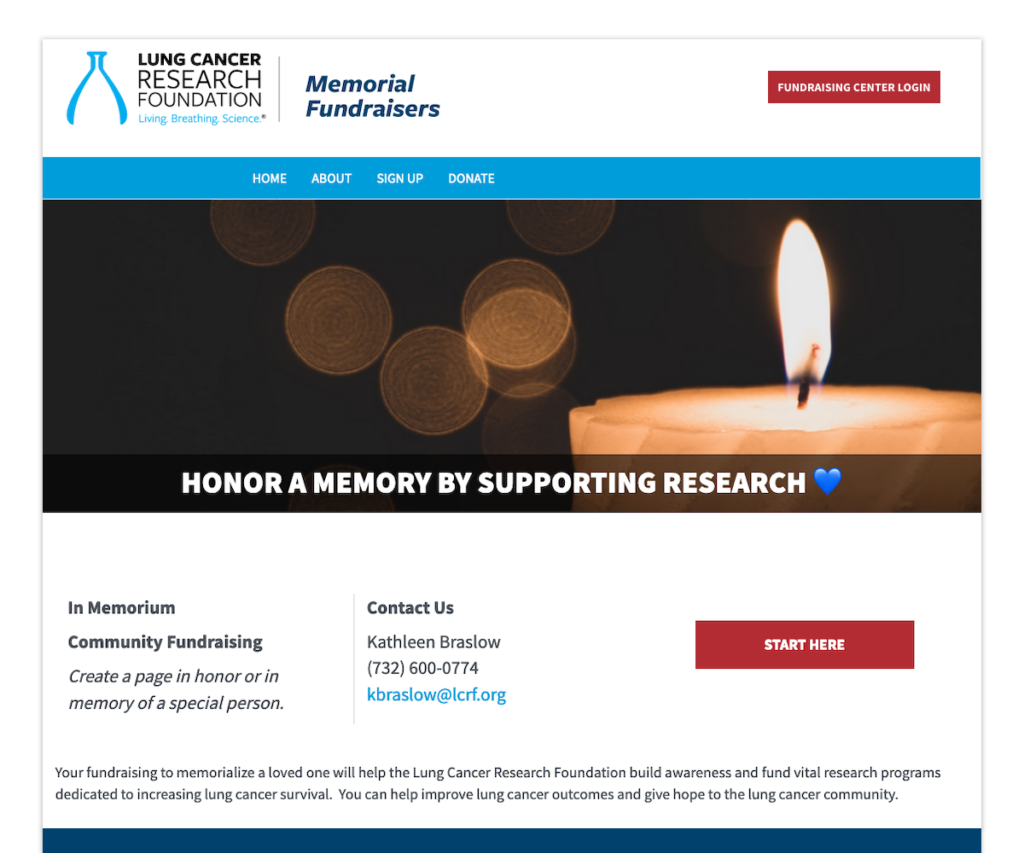 Memorial Fundraisers
Create a fundraising page where friends and family can donate towards lung cancer research in honor of your loved one. You can personalize the page with a photo or video and your own text. We are happy to help you with this process. Get started here.
Contact Sam Rogers, VP, Development, at srogers@LCRF.org for assistance.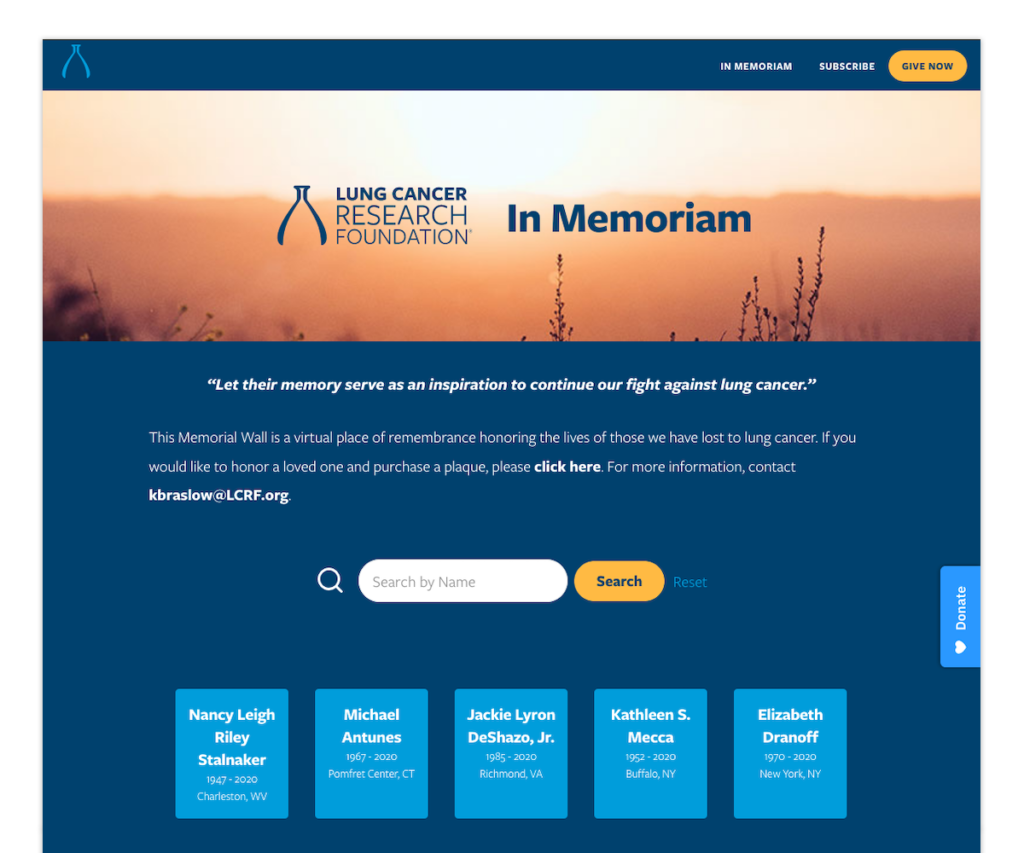 In Memoriam Wall
Our online In Memoriam wall is a virtual place of remembrance honoring the lives of those we have lost to lung cancer. Each digital plaques remains in perpetuity.
If you would like to honor a loved one and purchase a plaque, please click here. For more information, contact srogers@LCRF.org.