Six dedicated supporters will be running the United Airlines NYC Half on March 20 and fundraising for lung cancer research. Below, meet the marathoners running the NYC Half on Team LCRF!
---
Meet the runners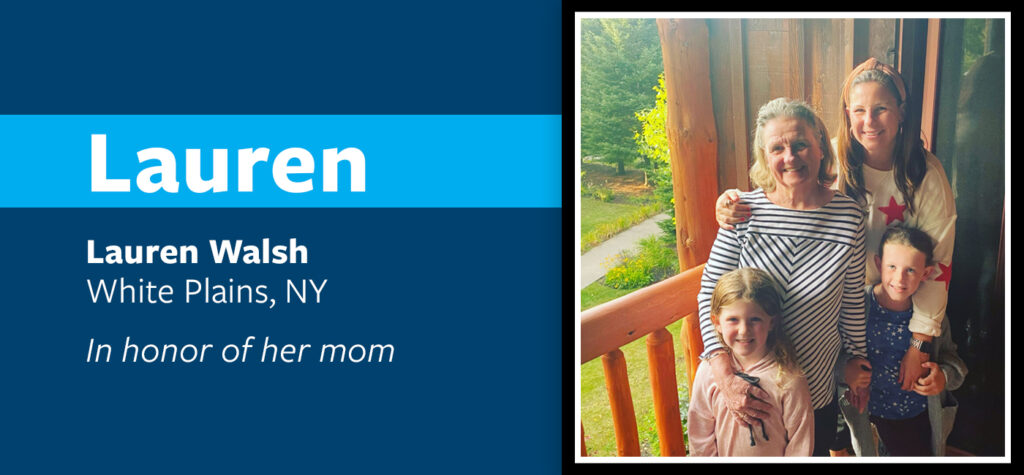 Lauren works as a sales executive for VDX.tv. She shares that her proudest running accomplishment was when she ran the Chicago half marathon over 10 years ago – it was the farthest she had ever run.
"I am not a runner, but my mom was diagnosed with lung cancer in October of 2021. Feeling helpless and not sure where to channel my anger and fear, I thought that training for something that will raise money and awareness was a good start. She is the toughest person I know, so I can do my best and run 13.1 miles in honor of her."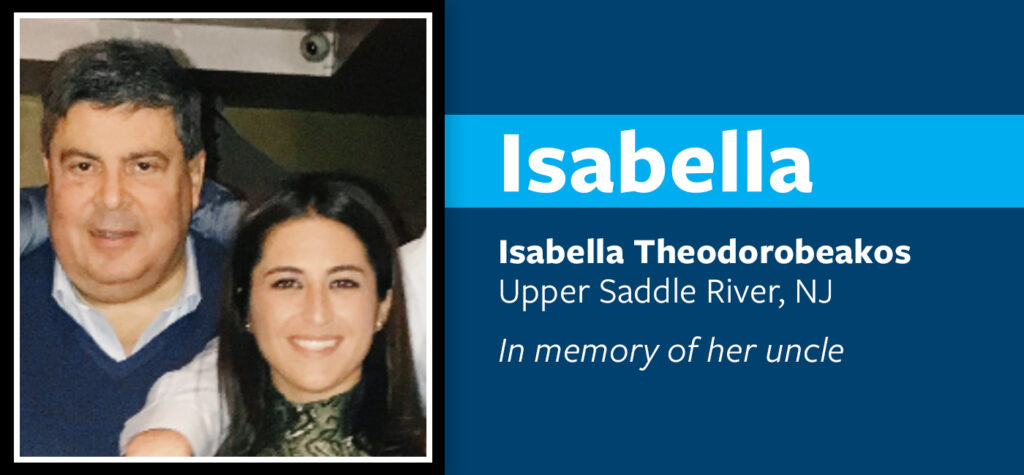 Isabella is an attorney, and her favorite running song is Stronger by Brittany Spears.
"I'm running in honor of my uncle, Christos Koutsis, who battled lung cancer for four years. After he passed, I became devoted to helping find a cure. I'm thrilled to be a part of Team LCRF because LCRF's mission is to improve lung cancer outcomes by funding research for the prevention, diagnosis, treatment and cure of lung cancer."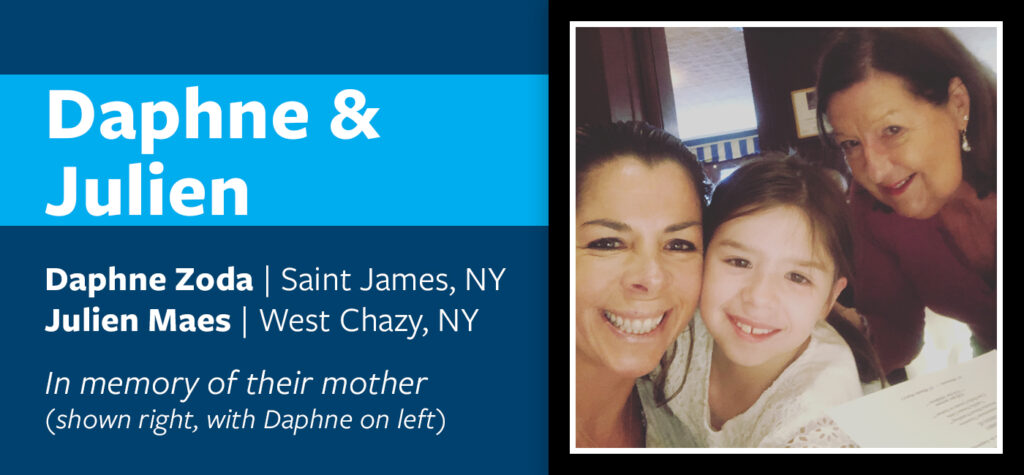 Julien is an analytical chemist, and Daphne is a Federal agent. Daphne's proudest running accomplishment was in 2019, when she ran Marine Corps Marathon and the NYC Marathon a week apart.
"Our mother was diagnosed with lung cancer in July 2021 and died three months later. This is for you, Maman."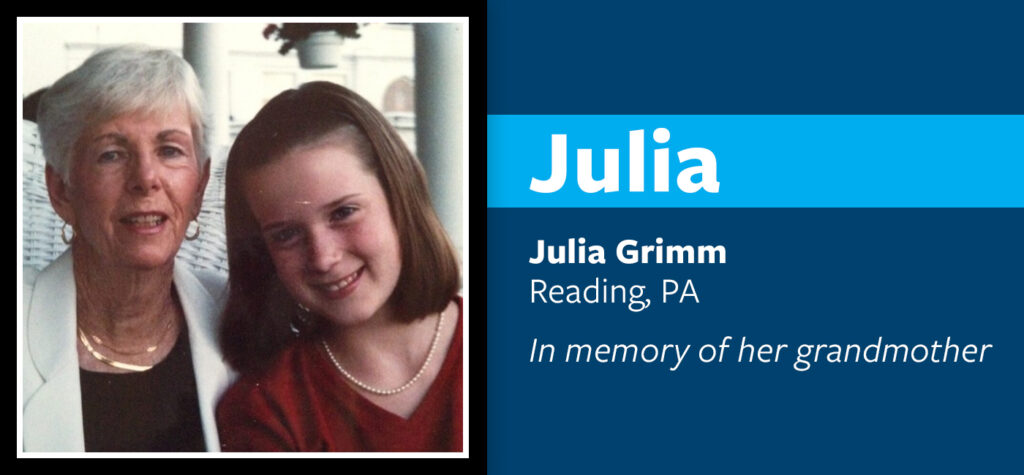 Julia, a 7th grade teacher, finished her first half marathon in 2020 with a time under two hours.
"I am running in memory of my Nana, Mary Carol Seaver. We lost her in 2015 to a genetic form of lung cancer. I am invested in honoring her legacy while supporting the lung cancer community in order to further research and provide hope!"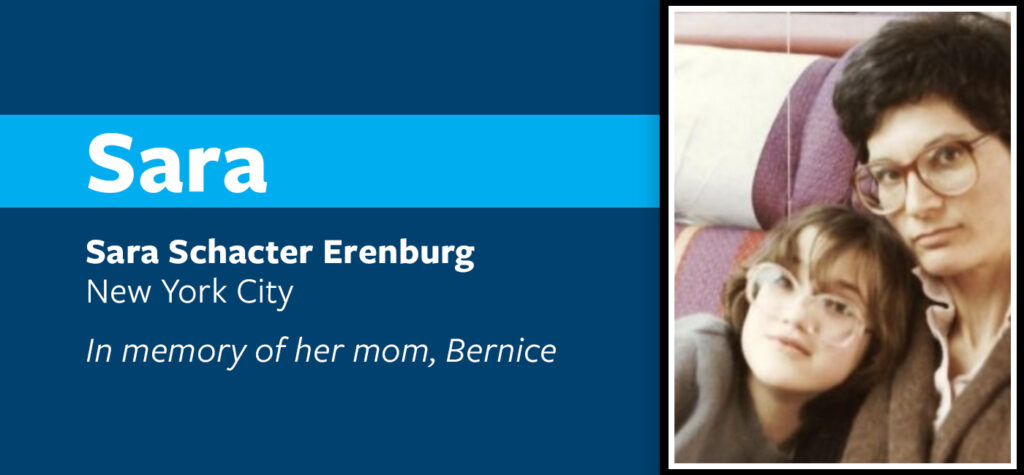 Sara is a program manager for CUNY and says that she loves to run to any playlist "with terrible pop hits from the 80s, 90s, and 00s."
"I am running in honor of my mom, Bernice, who died in 2008 of non-small cell lung cancer. She was an immunologist and so supporting research and finding treatments for lung cancer feel like a great way to honor her. She was not a runner and thought my running was a weird hobby!"