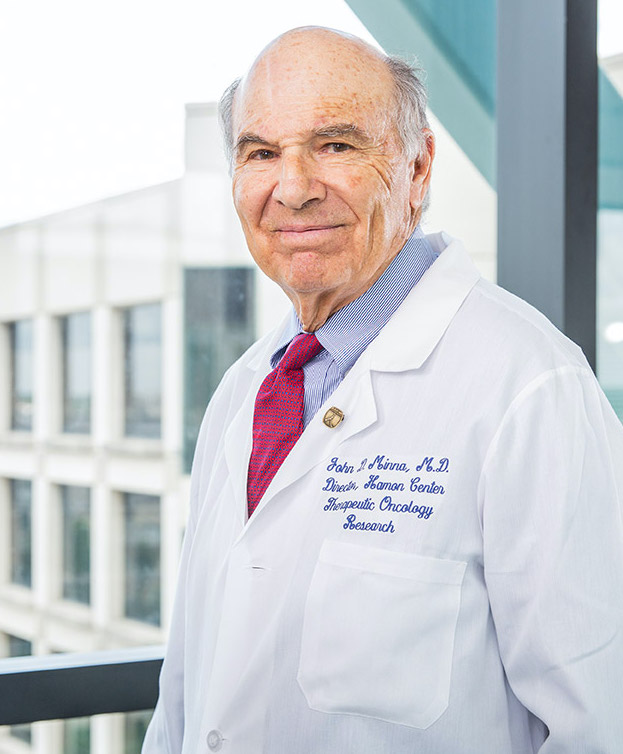 LCRF Scientific Advisory Board member Dr. John Minna co-led a study that could potentially shape the fight against cancer drug resistance.
The study at UT Southwestern explored using lentiviruses to purposely mutate genes that produce cancer-driving proteins. This process could help scientists understand the resistance that inevitably develops to targeted therapies.
Read more about the study here.
---
Dr. Carbone tells USA TODAY: nonsmokers can get lung cancer
USA TODAY reached out to Dr. David Carbone, director of the James Thoracic Oncology Center at Ohio State University, for an expert opinion on lung cancer risk. He pointed out that people who do not smoke tobacco products can still be at risk of developing lung cancer.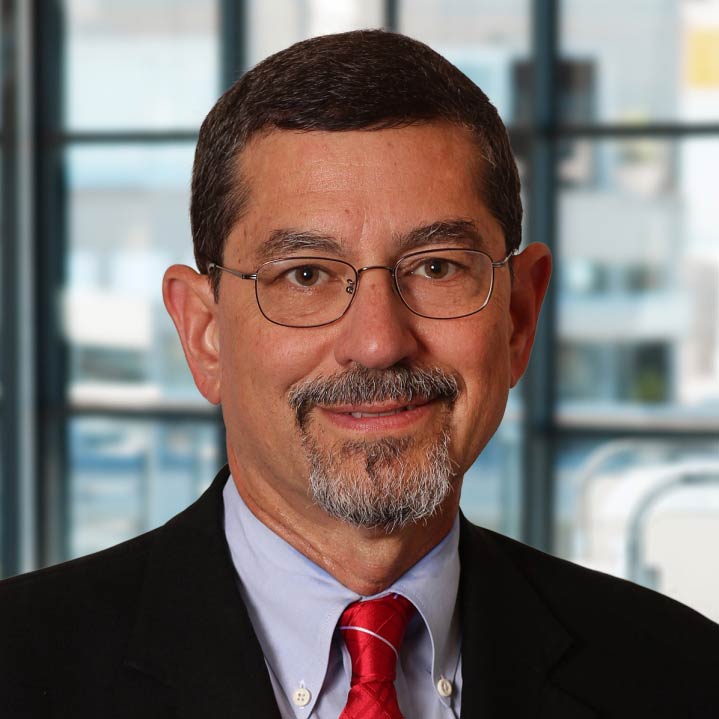 "Among lung cancer circles, what we say is if you have lungs, you can get lung cancer," he said.
Dr. Carbone is a member of LCRF's Scientific Advisory Board and the featured guest for August's #TogetherSeparately Lung Cancer Community Talk on the topic, "Why Biomarker and Genomic Testing Matters."
Read the USA TODAY story here.
---
LCRF Board Chair co-authors commentary on adjuvant trials for resected NSCLC
Posted July 15, 2021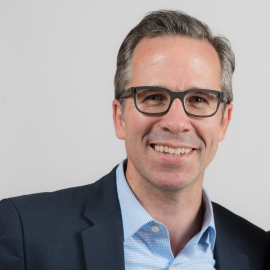 LCRF Board Chair Dr. Brendon Stiles co-authored a commentary published recently in The Journal of Thoracic and Cardiovascular Surgery on adjuvant trials for patients with resected non-small cell lung cancer (NSCLC). They noted that surgeons lead the care of early stage NSCLC patients and concluded that they need to know the trial data and insist on comprehensive biomarker testing.
Source: Chudgar NP, Stiles BM, Commentary: Adjuvant Therapy in Resected T1-2N0 NSCLC: Surgeons Should Lead, The Journal of Thoracic and Cardiovascular Surgery (2021), doi: https://doi.org/10.1016/j.jtcvs.2021.07.006.
---
SAB member talks about adjuvant therapy's potential for treating early stage NSCLC
Posted June 23, 2021
CancerNetwork® interviewed LCRF Scientific Advisory Board member Suresh S. Ramalingam, MD at the 2021 American Society of Clinical Oncology (ASCO) Annual Meeting on a trial involving atezolizumab (Tecentriq) in early-stage non–small cell lung cancer (NSCLC). He talked about the potential this and other trials involving adjuvant therapy have for early disease.
---
Panelist speaks on overcoming drug resistance in SCLC
Posted May 21, 2021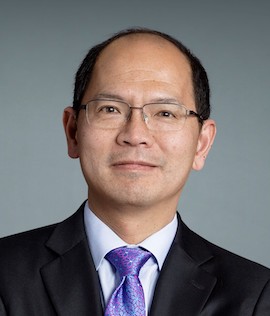 LCRF grantee Dr. Kwok-Kin Wong was part of a panel on combination approaches to overcome drug resistance during the American Association for Cancer Research (AACR) Annual Meeting this week.
Dr. Wong described the development of the next generation CDK7 inhibitor YKL-5-124 and its application to small-cell lung cancer (SCLC) as a single agent and in combination with chemotherapy and immune checkpoint inhibitors.
---
Immune-boosting drug could help before lung cancer surgery
Posted April 20, 2021
Doctors have reported that a drug that helps the immune system fight cancer gave dramatic results when used with chemotherapy before lung tumor surgery. Nivolumab (Opdivo®) is a checkpoint inhibitor which helps the immune system find some types of cancer cells that are hidden. Checkpoint inhibitors are often used after cancer surgery, and are being tested before surgery as well.
Dr. Roy Herbst, lung specialist at the Yale Cancer Center and a member of LCRF's Scientific Advisory Board, commented on the reports: "They open the person up and the tumor's just melted away. It's incredible."
---
PD-LI antibody testing not consistent globally
Posted April 8, 2021
A new publication surveyed pathologists around the world on their methods of detecting the PD-L1 biomarker in non-small cell lung cancer patients.
PD-L1 is a protein that, in some cancers, is produced in abnormally large amounts. This prevents the immune system from detecting the cancer cells, allowing them to survive.
Since PD-L1 is a predictive biomarker, patients who have tumors with high PD-L1 staining can be treated with pemblolizumab (Keytruda®). The survey showed variability in PD-L1 antibodies, testing procedures, tissue processing, analysis time, and quality control. This suggests that there is a need for standardization to ensure patients' benefit. However, the costs associated with antibodies, instrumentation, and specific training may be barriers.
---
Phase II trial shows improved outcomes for elderly EGFR+ NSCLC patients
Posted April 1, 2021
A recent small Phase II trial out of Japan showed that elderly patients with EGFR mutation-positive non-small cell lung cancer treated with the EGFR inhibitor, Afatanib (Gilotrif®), as a first-line therapy had significantly improved outcomes and survival rates. Some patients still needed to have the dose lowered, but this is a positive observation.
---
New guidelines make more people eligible for yearly lung cancer screening
Posted March 9, 2021
New guidelines by the U.S. Preventive Services Task Force will nearly double the number of people in the United States who are advised to have yearly CT scans to screen for lung cancer.
The new recommendations include people ages 50 to 80 who have smoked at least a pack a day for 20 years or more, and who still smoke or have quit within the past 15 years. This lowers the age when screening should start from 55 to 50, and reduces the smoking history from 30 years to 20. The change means many more African-Americans and women will be eligible for screening than in the past.
---
Disparities in lung cancer screening may persist despite revisions to USPSTF guideline
Posted March 3, 2021
The U.S. Preventive Services Task Force changed their guidelines for lung cancer screening to allow those who are younger and smoke less to be eligible. While their goal was to help reduce the lung cancer screening disparity we see in women, specifically Black and Hispanic women, researchers are critical of how much it will help. Raising or lowering the criteria based on age and smoking history are unlikely to have a meaningful effect on reducing inequities. Lung cancer screening criteria are likely to remain biased unless they are adjusted for different racial/ethnic groups.
---
Dr. Herbst on the KEYNOTE-010 study
Posted March 1, 2021
The KEYNOTE-010 study evaluated the use of either pembrolizumab or docetaxel in patients with previously treated, PD-L1–positive advanced non–small cell lung cancer. LCRF Scientific Advisory Board member Dr. Roy S. Herbst talked about what multidisciplinary care teams can take away from this research.
---
Targeted treatment shows promise for brain metastases in EGFR+ NSCLC
Posted February 11, 2021
Early stages of a clinical trial studying the targeted treatment osimertinib is showing promise for patients with brain metastases with EGFR+ non-small cell lung cancer (NSCLC). Patients in the study showed a reduction in brain metastases volume after the treatment was completed. Osimertinib is approved as a front-line treatment for those with metastatic EGFR+ NSCLC and as an additional treatment for those who have tumor removal surgery for metastatic EGFR+ NSCLC.
---
Combination NSCLC treatment of bemcentinib and pembrolizumab shows early promising results
Posted February 9, 2021
In an ongoing clinical trial, the combination treatment of bemcentinib (BGB324) and pembrolizumab (Keytruda®) in patients with checkpoint inhibitor (CPI)–naïve and CPI-refractory composite AXL-positive non–small cell lung cancer showed significant results. This is an important accomplishment since AXL receptors have been resistant to immunotherapy in other treatment types. The clinical trial is ongoing and seems promising in extending the efficacy of immunotherapy treatment.
Watch an explanation by Jonathan Thompson, MD, MS, Medical College of Wisconsin.
---
Addition of immunotherapies as a treatment for SCLC significantly improved patients' overall survival
Posted February 8, 2021
Research presented at the International Association for the Study of Lung Cancer (IASLC) 2020 World Conference on Lung Cancer indicated an increase of overall survival rates in patients with small cell lung cancer (SCLC). This advantage is due to the increase of immunotherapy treatments for SCLC. Compared to historical standards of care, immunotherapy treatment has been extremely impactful in extending the life of those with SCLC.
---
Study links Latin American ancestry to EGFR, KRAS
Posted December 14, 2020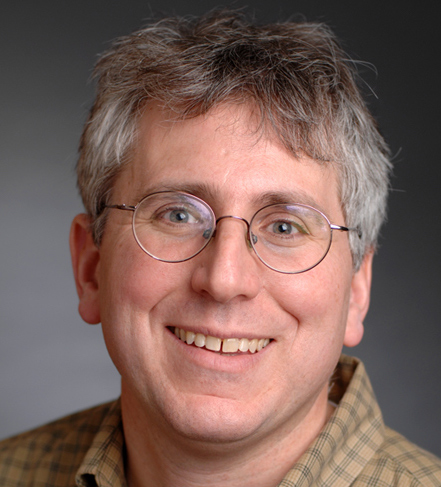 LCRF Scientific Advisory Board member and former grantee Dr. Matthew Meyerson and colleagues recently published an article on the possible link between Latin American genetic ancestry and EGFR, KRAS lung cancer mutations.
Dr. Meyerson is Professor of Pathology at Dana-Farber Cancer Institute and Harvard Medical School; Director of the Center for Cancer Genome Discovery at DFCI; and Senior Associate Member of the Broad Institute. Download the paper here.
---
Team makes case for ICIs in early stage lung cancer
Posted October 26, 2020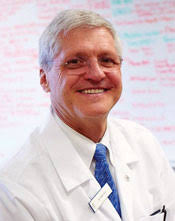 In a recent interview, Mark G. Kris, MD, of Memorial Sloan Kettering Cancer Center explained why he and his colleagues are discussing immune checkpoint inhibitors (ICIs) for early state lung cancers. "To cure more, we need better systemic therapies – adding ICIs to multimodal regimens can fill that need."
Dr. Kris, a member of LCRF's Scientific Advisory Board, spoke with MedPage Today for the ASCO Reading Room. Read the full interview here.
---
EGFR treatment continues to make strides
Posted September 25, 2020
Tagrisso® (osimertinib) remains one of the recurring highlights in the treatment of early-stage EFGR mutated non-small cell lung cancer. AstraZeneca presented new exploratory data at ESMO20 this week from the investigational Phase III ADAURA trial, showing, among other things, that 89% of patients who participated in the trial who were treated with Tagrisso remained alive and disease-free, compared to just 53% who received the placebo.
Roy S. Herbst, MD, Ph.D., chief of Medical Oncology at Yale Cancer Center and Smilow Cancer Hospital, New Haven, CT is principal investigator in the Phase III ADAURA trial and a member of the Lung Cancer Research Foundation Scientific Advisory Board.
AstraZeneca also shared new data at ESMO20 from its Phase III PACIFIC trial and Phase III CASPIAN trial. Read the full details: Biospace | Astrazeneca (Tagrisso®) | Astrazeneca (Imfinzi®)
---
Wildfires pose special risk for those with lung cancer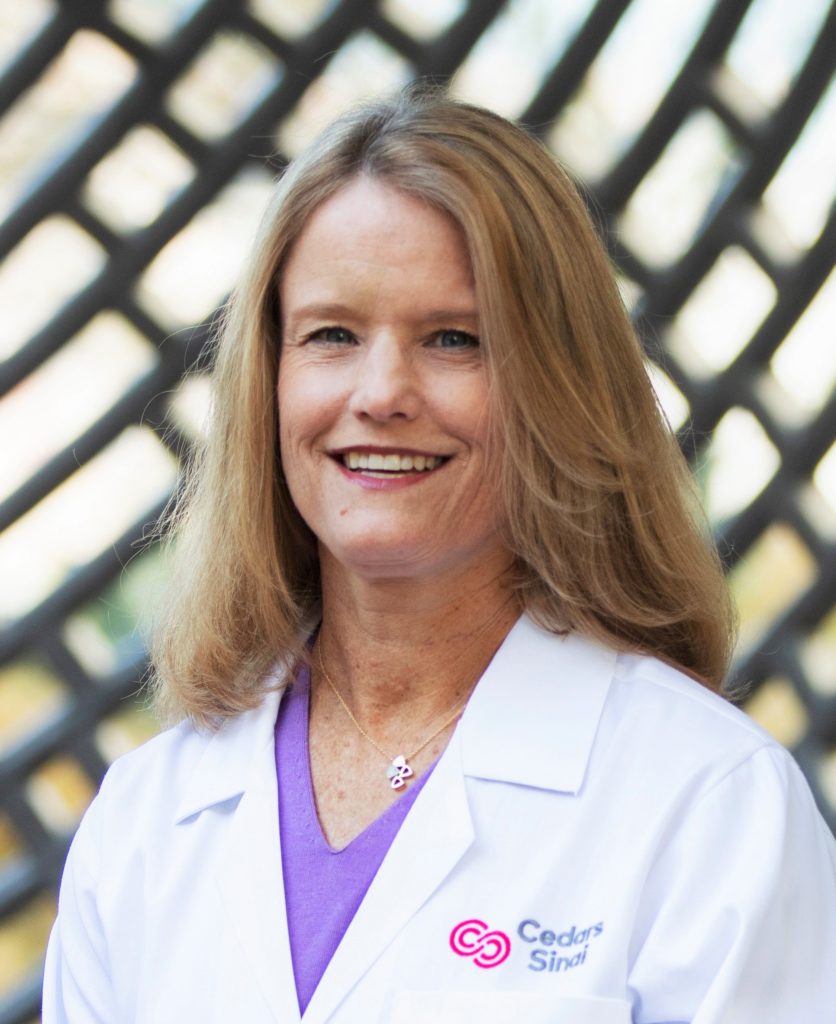 Posted September 22, 2020
How worried should patients with lung cancer be about the air quality in areas of the country affected by wildfires? SurvivorNet asked LCRF Scientific Advisory Board member Dr. Karen Reckamp for her thoughts. Dr. Reckamp is Medical Oncology Director at Cedars Sinai.
"I think the air quality is a concern for anyone, [especially those] with any underlying lung disorders. There's a huge concern for patients," said Dr. Reckamp.
She recommended measures those in the Western US can take to protect themselves and their lungs. "The best thing that lung cancer patients can do is minimize their time spent outside. And if you have to be outside for some reason, things like [wearing] N95 masks can be helpful."
---
Decrease in lung cancer cases not always positive, Dr. Stiles explains
Posted September 1, 2020
The National Cancer Institute is reporting a decrease in the number of lung cancer cases, but that's not necessarily a good thing. Dr. Brendon Stiles, LCRF Board Chair, spoke with AM Buffalo about how we need to take COVID-19 into account when looking at current statistics. Current circumstances mean that more people are living with undiagnosed lung cancer and facing significant delays in treatment. Dr. Stiles went on to review common symptoms and underlined the importance of staying in touch with your primary care doctor. Watch the video below.
---
Posted August 26, 2020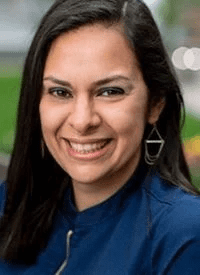 When clinical cancer trials fail to enroll a racially and ethnically diverse patient population, they run the risk of leaving critical gaps in understanding regarding the effectiveness of new approaches. That's the conclusion of several reports on disparities in cancer mortality and access to clinical trials.
Dr. Narjust Duma, assistant professor of medicine and a thoracic oncologist at the University of Wisconsin Carbone Cancer Center, spoke with OncLive about this issue and the strategies healthcare organizations are using to enhance community relations and enroll a more racially diverse patient population in their clinical trials.
---
Posted August 17, 2020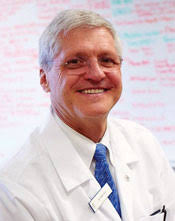 In an interview with OncLive, LCRF SAB member Dr. Mark G. Kris discussed how the treatment of patients with metastatic lung cancer today bears scant resemblance to what it was when he entered the field 4 decades ago.
Now, because of COVID-19, the lung cancer landscape is changing again. Dr. Kris, who is the William and Joy Ruane Chair in Thoracic Oncology at Memorial Sloan Kettering Cancer Center in New York, NY, learned on the fly how to continue treating patients when the region became an early epicenter of the pandemic.
"I think the message is, you can't stop the delivery of care for people with lung cancers," Dr. Kris said. "So, our challenge is, how do we continue to provide the same level of care and the right decision-making when there is this unbelievable force pervading everything?"
---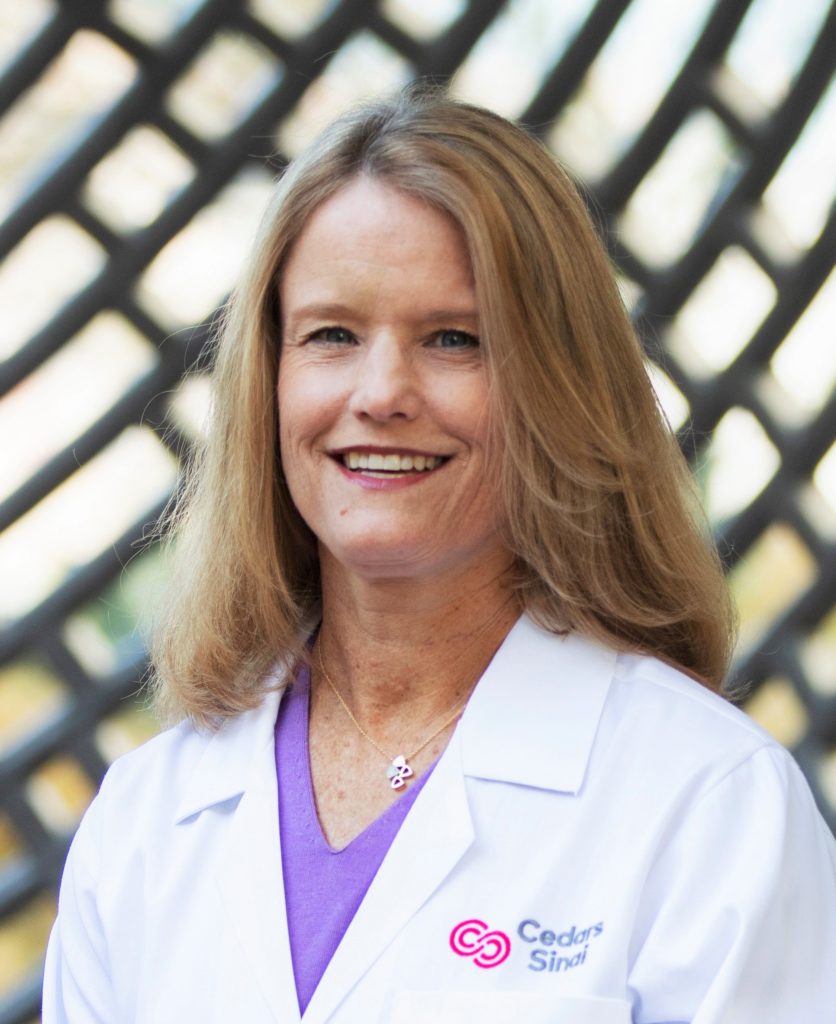 Posted August 4, 2020
LCRF SAB member Dr. Karen Reckamp, director of the Division of Medical Oncology at Cedars-Sinai, spoke with Survivornet recently about COVID-19 risk in lung cancer patients. She pointed out that while lung cancer doesn't make people more susceptible to coronovirus, compromised lung function means they could have a more severe reaction if they do contract the virus.
---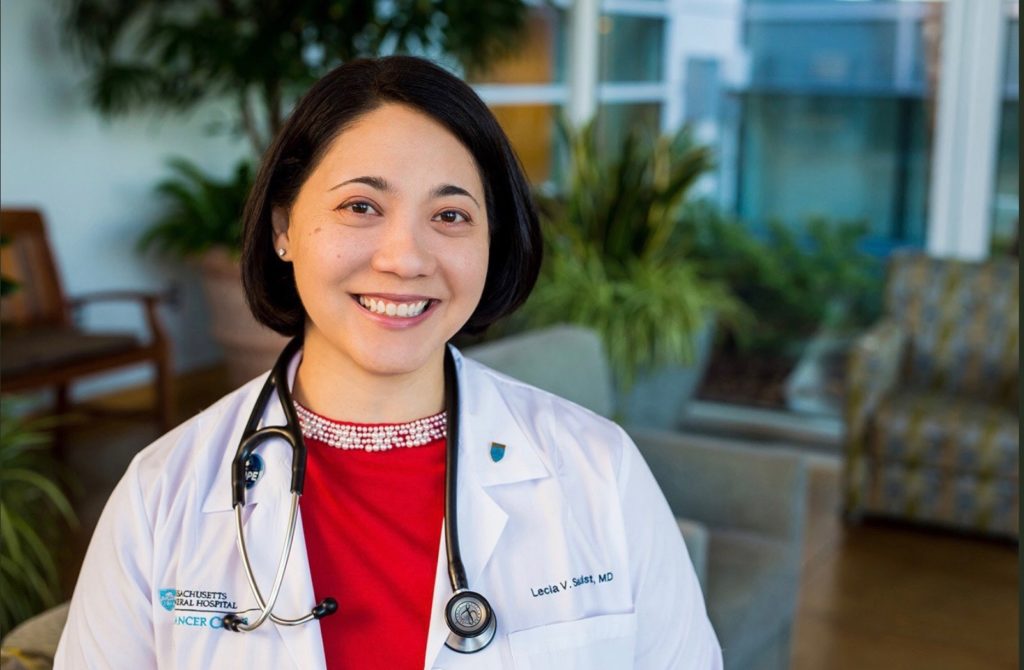 Posted July 24, 2020
LCRF grantee Dr. Lecia V. Sequist from Massachusetts General Hospital was a panelist in a recent podcast on the results of the ADAURA trial, addressing the potential clinical and financial concerns of using osimertinib in the adjuvant setting in patients with EGFR-mutant NSCLC.
---
Posted July 20, 2020
An international research effort is underway to assess the effects of lung cancer treatment on women's sexual health. The Sexual Health Assessment in Women with Lung Cancer (SHAWL) will provide data to serve as the foundation for guidelines that can benefit patients worldwide.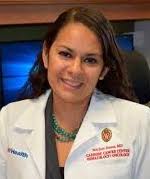 "Sexual health correlates directly with quality of life. Studies in other cancers showed patients with sexual dysfunction have worse pain and worse symptom burden, and it also increases stress in their relationships," said principal investigator Dr. Narjust Duma, assistant professor at the University of Wisconsin School of Medicine and Public Health and member of the medical oncology and lung cancer clinics at UW Carbone Cancer Center.
---
Posted July 16, 2020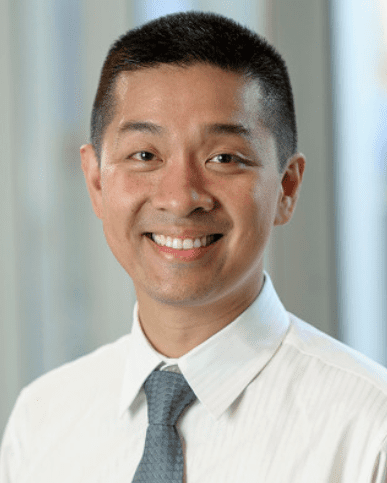 The effective design of so-called "umbrella" or "basket" clinical trials is increasingly important in the era of genome-driven cancer treatment. Drs. Alexander Drilon and Matthew Hellmann provide their perspectives on the largest such trial conducted in non-small cell lung cancer and recently reported in Nature. Dr. Drilon is a Lung Cancer Research Foundation grantee and has appeared on a recent #TogetherSeparately discussion of his work and FDA approvals.
---
Posted July 14, 2020
The phase 3 ADAURA trial was big news at the virtual ASCO Annual Meeting held May 29-31. Physician Weekly interviewed the study's principal investigator and presenter at ASCO, Dr. Roy Herbst, about the study and what's next. Dr. Herbst serves on LCRF's Scientific Advisory Board and is Ensign Professor of Medicine, Chief of Medical Oncology and Associate Director for Translational Research for Yale Comprehensive Cancer Center.
---
Posted July 13, 2020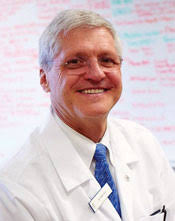 LCRF SAB member Dr. Mark Kris commented on recent practice-changing abstracts in lung cancer that were presented at the recent virtual 2020 ASCO meeting.
Phase 3 of the ADAURA trial concluded that 3 years of osimertinib following complete surgical resection and guideline-recommended adjuvant chemotherapy improves disease-free survival. "It shows important improvements in disease-free survival and does represent a new standard of care," Dr. Kris said.
View Dr. Kris's video recap here.
---
Posted July 8, 2020
Dr. Jorge Gomez, medical director of the Thoracic Oncology Program and the World Trade Center oncology clinic at Mount Sinai Hospital, spoke with CURE® recently on why the Tecentriq approval is different and the importance of its expansion into patients with a high PD-L1 expression. Read more here.