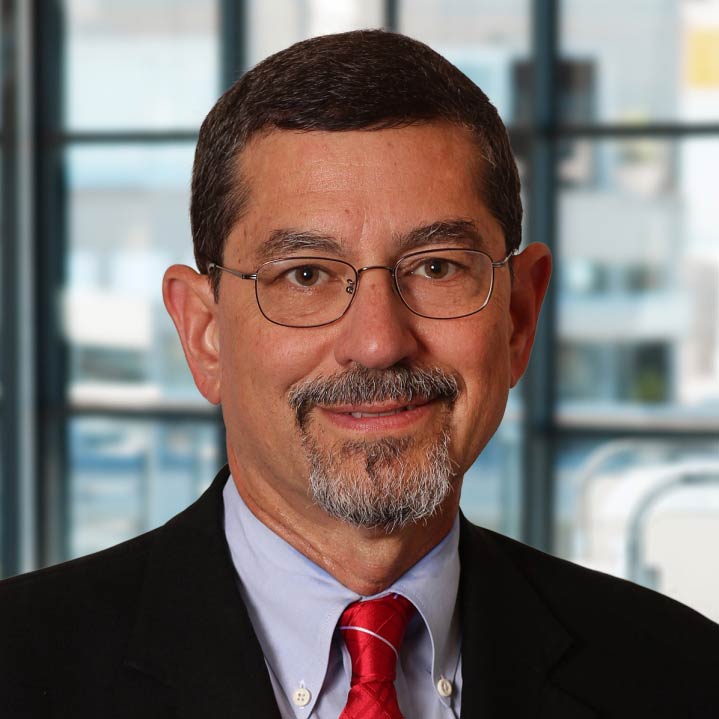 LCRF Scientific Advisory Board member David Carbone, MD, PhD, is the 2021 recipient of the Paul A. Bunn, Jr. Scientific Award. The award was presented at the International Association for the Study of Lung Cancer's (IASLC) 2021 World Conference on Lung Cancer last week.
Dr. Carbone is professor of Internal Medicine and director of the James Thoracic Oncology Center at The Ohio State University Comprehensive Cancer Center and Solove Research Institute & Professor of Medicine, The Ohio State University. He holds the Barbara J. Bonner Chair in Lung Research.
His recent research directions include development of molecular biomarkers to guide patient treatment, and molecular profiling of lung cancers and preneoplasias to guide the development of novel therapeutics, especially using mass spectrometry-based proteomics. He has more than 200 peer-reviewed publications, books, and review articles, has served on several NCI grant review panels (including the clinical program project parent committee), and has had continuous funding from the National Cancer Institute (NCI) since early in his career. He served on the Board of Scientific Counselors for the NCI, and currently is Chair of the Lung Biology subcommittee for the Eastern Cooperative Oncology Group and Past President of the IASLC.
The Paul A. Bunn, Jr. Scientific Award recognizes an IASLC scientist for a lifetime achievement of scientific contributions to thoracic cancer research. Dr. Paul Bunn's studies set worldwide standards for the treatment of lung cancer and identified issues of natural history and biomarkers of prognosis and therapy selection. Initially named the Scientific Award, the IASLC renamed the award in honor of Dr. Bunn after he served as the society's executive director and CEO for 10 years.