As fall 2021 approaches, we've seen a number of interesting developments in lung cancer research in the year so far.
Several new findings were introduced at the American Association for Cancer Research (AACR) and American Society for Clinical Oncology (ASCO) annual meetings. Another major conference, the International Association for the Study of Lung Cancer (IASLC) World Conference on Lung Cancer, will take place Sept. 8-14.
To read the more comprehensive version of this update, click here.
Targeted therapies
Targeted therapies continue to be an area of potential new development.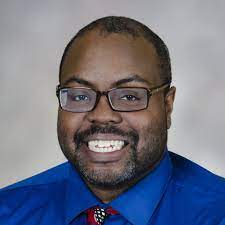 "Roughly, about 9-10 key driver mutations for lung cancer – specifically non-small cell lung cancer – are likely to indicate disease progression. A lot of the work presented at these national summits talked about some of the key developments in targeting these mutations," said Eugene Manley, Jr., PhD, LCRF's Director of Scientific Programs.
"We've learned about tumor biology and keep learning more," he added. "Many tumors are what we call heterogeneous, which means they don't all have the same types of cells." This results in cells with different protein expression, gene expression, and even different transcription factors that affect how the cells grow, how they respond to therapies, and whether they might be sensitive to or resist therapies.
LCRF played a role in making molecular profiling standard of care during the 2nd iteration of the Lung Cancer Mutation Consortium. The 4th iteration, the LCRF LEADER trial, will soon be underway and will look at treatment in a neoadjuvant setting.
Kathryn Gold, MD, LCRF's guest for July's #TogetherSeparately Lung Cancer Mid-Year Update webinar, provided context on new drugs and targeted therapies, as well as disparities, drug resistance and the impact on patients. (Click here to view the webinar recording.)
"Because research has moved fast, we have a lot of approved therapies right now that have never been directly compared to each other, and that can make it kind of difficult to figure out what the best is for any one person," Dr. Gold stated. As an example, she noted that five FDA approved drugs are available for patients with ALK-positive lung cancer: crizotinib, ceritinib, alectinib, brigatinib, and lorlatinib. While clinical trials have shown that the four newer drugs are likely more effective than crizotinib, "they've never been compared head-to-head versus each other," she said. "So when I am seeing that brand-new diagnosis of ALK-positive lung cancer in a patient in my clinic, I have five options, which is great, but I don't have anything to tell me which one is best."
However, Dr. Gold noted that too many options is better than not having enough. "It's a good problem to have," she said.
The J-ALEX study compared alectinib and crizotinib in patients with the ALK mutation. "Earlier time points showed that alectinib treatment let to increased overall survival and progression-free survival, but the five-year data only showed better progression-free survival, not an increase in overall survival," Dr. Manley said. "You get more time without the tumor returning, but in essence survival rates aren't different after five years." Having multiple drugs to target a mutation opens the possibility of using each drug successively. The CROWN study showed that in advanced ALK+ NSCLC, lorlatinib was much better than crizotinib for increasing progression-free survival rates and decreasing brain metastases.
EGFR is one of the most common mutations in non-small cell lung cancer. Osimertinib (Tagrisso) was granted FDA approval in December 2020 for EGFR-mutant NSCLC based on the ADAURA trial. In this trial, patients whose tumors tested positive for the EGFR mutation received either osimertinib or the previously standard care of regular CT scans with monitoring. While osimertinib reduced the risk of the tumor returning, it's unclear whether the drug will help people live longer.
As Dr. Manley noted, "The results are significant because they made osimertinib the first personalized therapy in the adjuvant setting, and it can be used for early-stage patients with EGFR-positive lung cancer."
Patients eventually develop resistance to osimertinib, and several trials had encouraging results targeting osimertinib-resistant NSCLC. In the CHRYSALIS trial, amivantamab combined with orally delivered lazertinib was shown to subsequently impede tumor growth. Another trial points to patritumab deruxtecan (HER3-DxD), an antibody drug conjugate (ADC), as a potential option. In an ADC, the antibody is used to home in on the tumor while attached to a chemotherapy drug. This approach is thought to more specifically target the tumor while minimizing systemic exposure or toxicity.
Patients with EGFR Exon 20 insertion mutations whose cancer had advanced on chemotherapy now have their first targeted therapy option. In May, the FDA approved amivantamab (Rybrevant), a monoclonal antibody delivered intravenously, to treat this rare mutation. This antibody had an unprecedented 40% response rate, increased survival rates, and was well tolerated.
The FDA granted the oral medication poziotinib Fast Track designation in March for use in patients with EGFR and HER2 Exon 20 mutations. While response rates are high for this drug, toxicity is a concern.
While KRAS is the most frequent mutation, found in 20-40% of NSCLC patients, the specific KRAS G12 mutation was thought to be undruggable until the FDA's recent approval of sotorasib (Lumakras®). Sotorasib was found to be safe while shrinking tumors and improving survival for patients with this mutation who had previous systemic. A chemically similar therapy, adagrasib (MRTX849), was given FDA Breakthrough designation in June.
Other findings:
The combination of pertuzumab, trastuzumab, and docetaxel reduced tumor growth in patients with metastatic NSCLC with HER2 Exon 20 mutation.
After a COVID screening led to a patient's NSCLC diagnosis, liquid biopsy was used to identify their cancer as RET-fusion positive. Treatment with selpercatinib (Retemvo) reduced the patient's tumor mass.
The ARROW study showed that orally delivered pralsetinib (Gavreto) had strong antitumor activity in patients with advanced solid tumors harboring RET fusions, including NSCLC.
The GEOMETRY mono-1 trial showed that capmatinib is effective for MET Exon 14 (METex14) skipping NSCLC patients as a first-line therapy.
The VISION trial used tepotinib as treatment for patients with MET Exon 14 mutations detected with a Guardant360™ liquid biopsy. Tepotinib had some efficacy in patients with MET amplified NSCLC, which was a continuation of their results from an earlier study.
While more and more breakthroughs are happening around targeted therapies, not every patient's cancer is being tested for multiple biomarkers.
The MYLUNG Consortium showed that in community-based settings, many in the southeastern US, 90% of tumors are tested for at least one of the most common biomarkers – ALK, BRAF, EGFR, ROS1, and PD-L1. But only 46% were tested for all five biomarkers prior to therapy, which means patients may not be receiving appropriate clinical trials or therapies.
"We've made it a lot of advances in the past 15 years, and I don't think any of those would be possible without profiling of tumors," said Dr. Gold. "Every single person with adenocarcinoma of the lung should get mutational profiling. And I think they should get a pretty broad panel, not only for EGFR, KRAS, ALK, but for all those less common ones, as well."
Disparities in health care access continue to be an issue. The FLATIRON health database retrospective study showed that while there was no difference between white and Black patients in gene alterations, Black patients were 10% less likely to receive biomarker testing in general and 7% less likely to receive it before targeted therapy. Some of the barriers to testing include tissue limitations, provider education, and patient access. These differences also manifested in access to and enrollment in clinical trials, where white patients were twice as likely to be enrolled than Black patients.
"The biggest problem with that is if you don't know what driver mutation they have before you start therapy, you may make it much worse," Dr. Manley explained. "You could give them a drug they're resistant to because of a mutation that you didn't test."
LCRF and the AME Church Health Commission announced a partnership this spring to increase lung cancer awareness, education, and screening in Black Americans to reduce mortality rates.
Immunotherapy
"Some really interesting data with immunotherapy and early-stage lung cancer was presented at ASCO," Dr. Gold noted. Immunotherapy uses drugs "that try to persuade your body's immune system to attack the cancer," she explained. "It's very commonly used in Stage IV lung cancer, and also in Stage III lung cancer after radiation, but had not yet been used in early stage lung cancer."
The IMpower 10 trial studied a PD-L1 inhibitor, atezolizumab, in people who had lung cancers that were resected surgically and then treated with chemotherapy. The patients were randomized to either immunotherapy or standard of care, which was observation.
"Like the ADAURA trial showed, what we saw in this trial was that it did seem to reduce the risk of the tumor coming back," Dr. Gold explained.
Watch Dr. Gold's #TogetherSeparately
mid-year update
Several other studies looked at combining chemotherapy and immunotherapy.
The Checkmate 816 trial compared nivolumab and platinum-doublet chemotherapy with chemo alone in patients with resectable NSCLC. Results showed that after four years, the combination was more effective at improving survival than chemotherapy alone in the neoadjuvant setting.
The two-year update for the Checkmate 9LA trial showed improved survival for patients with advanced NSCLC treated with a combination of nivolumab, ipilimumab and two cycles of chemotherapy, compared with treated four cycles of chemotherapy alone. This suggests that the combination therapy is effective as a first-line treatment option.
The Checkmate 227 trial presented four-year follow-up data of patients with advanced NSCLC with expression of PDL1 ≥ 1% or < 1% treated with nivolumab, ipilimumab, or the two drugs together. The combination was more effective in patients with both PD-L1 ranges compared to the solo therapies.
The FDA analyzed clinical trial data of approved therapies for advanced NSCLC patients with PD-L1 (1-49%) treated with immunotherapy alone or the combination of chemotherapy and immunotherapy. The combination led to better survival rates than immunotherapy alone as a first line treatment, but since these trials included a disproportionately low number (2%) of Black patients, we can't conclude whether treatment will be effective in that population.
The PACIFIC trial presented a five-year update on patients with unresectable stage III NSCLC that had progressed following chemotherapy. The combination of durvalumab (Imfinzi) and chemoradiation increased overall survival and disease-free survival compared to the placebo.
NSCLC patients with high Tumor Mutational Burden (TMB) have a higher overall response rate and greater overall survival with immune checkpoint inhibitors when compared to those with intermediate or low TMB.
The use of antibiotics before or at the start of immune checkpoint inhibitors is associated with worse overall survival, which does not occur with chemotherapy.
Small Cell Lung Cancer
"With small cell lung cancer, it is still not the standard for patients to get profiling," said Dr. Gold. "That's unfortunately because most of the mutations that we find in small cell are not things that we know how to target with the medications that we have available to us right now."
Recent work has showed that SCLC is not one distinct tumor but has several subtypes of cells that can be categorized into five groups: SCLC-A, SCLC-N, SCLC-P, and SCLC-I. SLCL-I is inflamed, which may predict sensitivity to immunotherapies. Other subtypes are linked with drug resistance.
Another group characterized these subtypes as SCLC-A, SCLC-N, SCLY-Y, SCLC-P, and SCLC-Mixed; and a third group identified three subtypes and found a marker, PLCG2, that may be associated with more metastatic tumors and worse outcomes.
---
Dr. Gold thinks that the future will bring more questions. For example, "drugs like sotorasib seem to work pretty well as a single agent. Can we make it better by combining it with immunotherapy? By combining it with chemotherapy? Maybe even moving it to the frontline setting? Those are the things that we'll be talking about in a year. We have little teases of that data right now, but a year from now, I think we'll have a lot more kinds of concrete data."