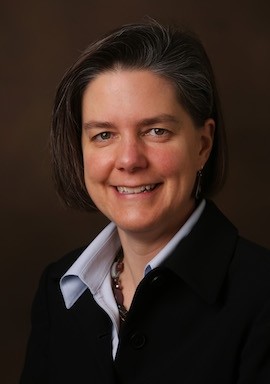 LCRF grantee Dr. Melinda Aldrich has developed a tool to communicate the importance of early detection of lung cancer. Dr. Aldrich, Associate Professor at Vanderbilt University Medical Center (VUMC) was awarded a 2019 LCRF Disparities Grant, and her research focuses on understanding differences in lung cancer risk and survival among different racial/ethnic populations. Her work also entails looking at genetic and non-genetic risk factors, the genetics of immunotherapy, and population genetics of African American and other admixed populations.
One of Dr. Aldrich's grant objectives was to implement a community-engaged distribution strategy to build awareness around the importance of early detection of lung cancer. Collaborating with community partners across middle Tennessee and including input from Black and Latinx cancer survivors, she has developed an infographic. This infographic emphasizes the importance of lung cancer screening, describes eligibility criteria, and provides links to related resources.
Read more about her lab and collaborators, and find out more about her LCRF Disparities Grant.