By Karen Knetter | April 2022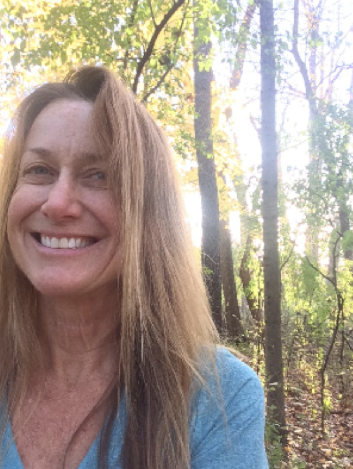 Two years ago, the oncologist assigned to my case called my room at the hospital during COVID-19 lockdown and told me I had a wolf pack behind me to fight the lung cancer that invaded my body. Dr Narjust Duma's positivity gave me hope as I digested and grieved the diagnosis of non-small cell adenocarcinoma with EGFR mutation.
This survivor has felt the strength of that wolf pack from not only the excellent medical care I've received, but also from the decades of research by scientists that lead to the targeted therapy that's extending my life. I want to celebrate this 2-year anniversary by advocating for more funding for lung cancer detection and treatment to better the lives of future patients.
Shining a spotlight on the biggest cancer killer will help remove the stigma (get lung cancer from smoking) that's historically deprioritized its funding. Yes, smoking is the leading cause of lung cancer but 20% of lung cancer diagnoses are non-smokers or never-smokers (2/3 of those are women). Smokers with lung cancer deserve benefits of modern medicine as well; many smokers have fallen prey to the tobacco industry's advertising campaigns and/or government handouts (veterans receiving free cigarettes). That shouldn't diminish lung cancer research funding.
No cancer is more important than another, but large discrepancies in funding exist. Lung cancer kills one and a half times as many women as breast cancer, yet it receives less than a fifth of research funding in dollars per death. More women died last year of lung cancer than of breast, ovarian and cervical cancer combined.
We need to elevate funding for lung cancer research to broaden the impact of life-saving technologies. If you can help, please be part of my wolf pack.
---
Karen is fundraising to support the LCRF and EGFR Resisters Research Grant on EGFR-Driven Lung Cancer. Within a few days, she raised more than $8,000 towards her $10,000 goal!