"Those who are doing well and are stable in terms of safety and tolerability can come into the office less often," Dr. David R. Spigel, said. "(This is) a big win."
By Ryan McDonald | Published May 21, 2020 in CureToday® | Reprinted with permission
The Food and Drug Administration's recent approval of a higher recommended dose of Keytruda (pembrolizumab) every six weeks for adults across all cancer types in which the drug is indicated is a welcomed change for patients, according to experts.

"(Keytruda) is one of those medications that wedge being on an IV infusion every three weeks (and) is something that from a patient standpoint can be very cumbersome," Dr. Chung-Han Lee, a medical oncologist at Memorial Sloan Kettering Cancer Center, said in an interview with CURE®.

The accelerated approval was based on data about the way the body processes the drug, and the relationship between exposure to the therapy and both efficacy and safety.

The new approved dose is 400 milligrams (mg) and can be administered every six weeks in patients who take Keytruda alone, or in combination with other medications. However, the current dose of 200 mg administered every three weeks is still available.
Saving Patients Time
Lee, who is a member of the Kidney Cancer Association's Medical Steering Committee, noted that patients with kidney cancer who receive the combination of Inlyta (axitinib) and Keytruda can continue on therapy for two years, meaning they could have come into the office for treatment at least 35 times during that time.

"Being able to reduce that is, especially for people who are having a good response and not significant toxicities related to their treatment, very beneficial," he said.

Additionally, Lee said, the extended dose would be beneficial and reduce the number of trips to the clinic for patients who are receiving single-agent Keytruda for bladder cancer and are presenting with very limited side effects.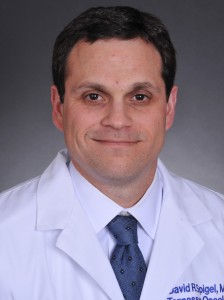 The prospect of fewer trips is always a win for patients and families, according to Dr. David R. Spigel, chief scientific officer and director of the Lung Cancer Research Program at Sarah Cannon Research Institute.

"(This approval is) great for patients," Spigel, a member of the Lung Cancer Research Foundation's Scientific Advisory Board, said in an interview with CURE®. "Those who are doing well and are stable in terms of safety and tolerability can come into the office less often. (This is) a big win."
Approved During COVID-19
Although the approval of the extended dose helps support social distancing recommendations during the COVID-19 pandemic, the new approved dose will likely still have a place in treating patients across all indicated cancer types.

Lee acknowledged that part of the thought process behind the approval likely had a connection to risks related to a COVID infection, but that time will allow for more safety data ro see how the extended dosing interacts with any other treatments given in combination with Keytruda.

"This is something we're going to have to look at very closely, but as long as, from a safety perspective, there's no additional toxicity with the extended dosing and from the efficacy perspective they seem to be the same, then I really do think that there will probably be a lot of adoption even after the social distancing orders are lifted," Lee said.

Both Lee and Spigel said they don't see many concerns with implementing this extended dose into care. Spigel noted that the primary impediment has been getting approval from insurance companies to make the transition.

For Lee, he said he doesn't have any upfront concerns regarding the extended dosing but did note that patients just beginning treatment should be closely monitored to ensure they don't develop autoimmune side effects.

"For people who are already on pembrolizumab, and we know that they have had few side effects related to it, then I would think about using it as of right now," Lee explained. "It is something that is a welcome change and certainly with any sort of change, we want to watch closely and make sure that the changes are appropriate."
Keep Communication Open
Spigel mentioned that it is important for patients who are receiving the new dose to maintain communication channels with their oncologists to express any concerns they may have.

"Cancer-related symptoms or safety issues can occur at any time and seeing a patient less often creates a longer window for those assessments," he said. "Adapting to a six-week schedule should be a good thing for most patients, but there will be some who need to be seen more often. "It's important to continue to be vigilant to ensure safety and benefit from treatment."