"Know Your Risk: A Hispanic and Latino American's Guide to Lung Cancer" launches at National Hispanic Foundation for the Arts annual gala
NEW YORK, NY and Washington, DC (September 20, 2023) – The Lung Cancer Research Foundation (LCRF) announces today the launch of its newest awareness program, "Know Your Risk: A Hispanic and Latino American's Guide to Lung Cancer," at the Visioning Summit gala event this evening, presented by the National Hispanic Foundation for the Arts (NHFA).

Lung cancer is the most common non-cutaneous cancer overall and the leading cause of cancer-related death worldwide. Lung cancer is the leading cause of cancer death among Hispanic/Latino men, and the second leading cause of cancer death in Hispanic/Latina women.[1] Despite having a lower incidence rate of lung cancer than non-Latino white Americans, Latinos with lung cancer were 13% less likely to be diagnosed early, 2% less likely to receive surgical treatment, and 39% more likely to not receive any treatment in comparison.[2]
This new awareness program aims to educate Hispanic and Latino Americans about the many risk factors associated with lung cancer – exposure to air pollution, environmental toxins, radon, second-hand smoke – as well as signs and symptoms to be aware of, and the importance of screening for lung cancer to detect it early enough to increase survival.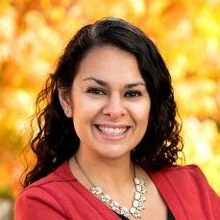 Included in the program are a documentary video, featuring Dr. Narjust Florez, thoracic oncologist – Dana Farber Cancer Institute, Assistant Professor of Medicine – Harvard Medical School, and two of her patients; along with PSAs featuring award-winning actor, Esai Morales. LCRF offers several Spanish-language educational resources about lung cancer for patients and their caregivers. All elements of the program can be found on the foundation's website at LCRF.org/KnowYourRisk. The PSA will premiere at the NHFA's annual gala tonight as part of its Visioning Summit.
"It is our pleasure to launch "Know Your Risk" at this event," says Felix Sanchez, NHFA Chair & Co-founder. "Our organization's membership is very concerned about disparities surrounding health and health access; we believe that education and awareness help to combat those disparities. With lung cancer being the number one cancer killer of Hispanic and Latino men, and second highest cancer killer of our community's women, it is important that we help share the message."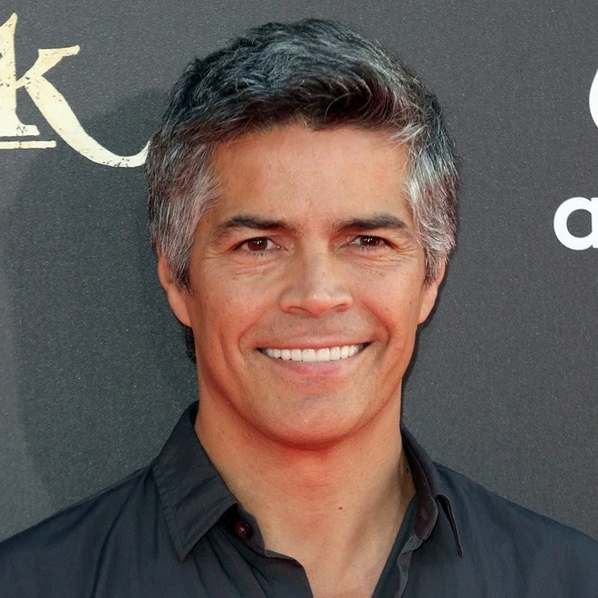 "As I have said, I hid my mother's cigarettes from her when I was a child," says Esai Morales, award-winning actor and spokesperson for this awareness campaign. "I have learned since then how many other exposures put people at risk for lung cancer. As a proud Hispanic American, I am honored to bring this message to my community and to be the face of this very important campaign."
"Partnering with NHFA, Felix, and Esai is exciting for all of us at LCRF," says Aubrey Rhodes, LCRF's executive director. "By joining forces, we can more effectively spread the word about the risks, symptoms, and treatment options for lung cancer in Hispanic and Latino communities. Our hope is that earlier detection and access to treatment will give patients a better quality of life, as well as more time with the people who love them."
This program is funded in part by Bristol Myers Squibb, with additional support provided by grants from Amgen, Lilly Oncology, Regeneron, Daiichi Sankyo, Pfizer, Genentech, a member of the Roche Group, Takeda Pharmaceuticals, and Merck.
###
About the Lung Cancer Research Foundation (LCRF)
The Lung Cancer Research Foundation® (LCRF) is the leading nonprofit organization focused on funding innovative, high-reward research with the potential to extend survival and improve quality of life for people with lung cancer. LCRF's mission is to improve lung cancer outcomes by funding research for the prevention, diagnosis, treatment, and cure of lung cancer. To date, LCRF has funded 409 research grants, totaling more than $42 million, the highest amount provided by a nonprofit organization dedicated to funding lung cancer research. For more information, visit lcrf.org.
About the National Hispanic Foundation for the Arts (NHFA)
Actors Jimmy Smits, Sonia Braga, Esai Morales, Merel Julia, and attorney Felix Sanchez created the National Hispanic Foundation for the Arts in 1997 to advance the presence of Latinos in the media and entertainment industries. Since its inception, the Foundation has promoted and advanced the representation of Latino students, artists, and storytellers in the entertainment and media industries through advocacy, visibility, and talent cultivation work. By ensuring that the entertainment, media, and arts landscapes reflect the rich diversity of our society, the Foundation is driving progress and building a more equitable and inclusive future for all.
---
1. Hispanic/Latino 2021-2023 Cancer Facts and Figures
2. American Lung Association State of Lung Cancer, Racial and Ethnic Disparities