Dennis P. Chillemi retires as LCRF's Executive Director, Aubrey Rhodes steps into role
NEW YORK, NY (June 20, 2023) – The Lung Cancer Research Foundation (LCRF) announces today the retirement of its Executive Director, Dennis P. Chillemi, and the appointment of Aubrey Rhodes, currently LCRF's Senior Vice President of Strategy, as his successor, effective July 1, 2023.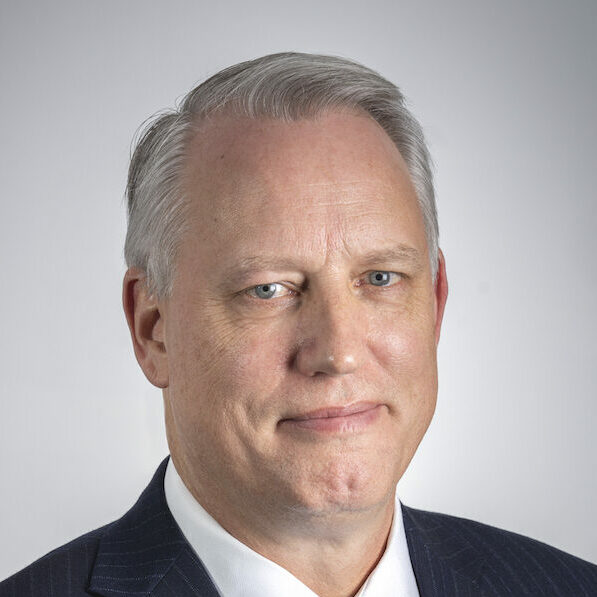 Mr. Chillemi joined LCRF as its executive director in November 2018, following its merger with Free to Breathe, a lung cancer fundraising organization based in Madison, WI. During his tenure, LCRF successfully weathered the COVID-19 pandemic, thriving in an uncertain environment. Under his leadership, LCRF's research investment grew to its all-time high of over $2.4 million in a single grant cycle through research partnerships with industry and patient-led advocacy groups. Building on his vast experience in non-profit leadership from his years with the Leukemia & Lymphoma Society, as well as several volunteer leadership positions, Mr. Chillemi brought a culture of philanthropy and growth to LCRF. Mr. Chillemi plans to spend his time working with his wife Annie and daughter MaryKate on their family farm in New York's Hudson Valley and enjoying time with all seven of his children and his four grandchildren.
"We're grateful for Dennis's leadership and wish him well as he retires," remarked Reina Honts, chair of LCRF's board of directors. "He has set LCRF up to continue its growth trajectory, and his mentorship of Aubrey into the role of executive director will ensure continued success. Her deep knowledge of non-profit management and administration, along with her accomplishments leading LCRF's strategy, make her the right leader for the organization. Aubrey's commitment to forging strategic partnerships, ensuring that lung cancer patients are engaged in all areas of LCRF-funded research, and empowering volunteer leadership is evident in everything she does."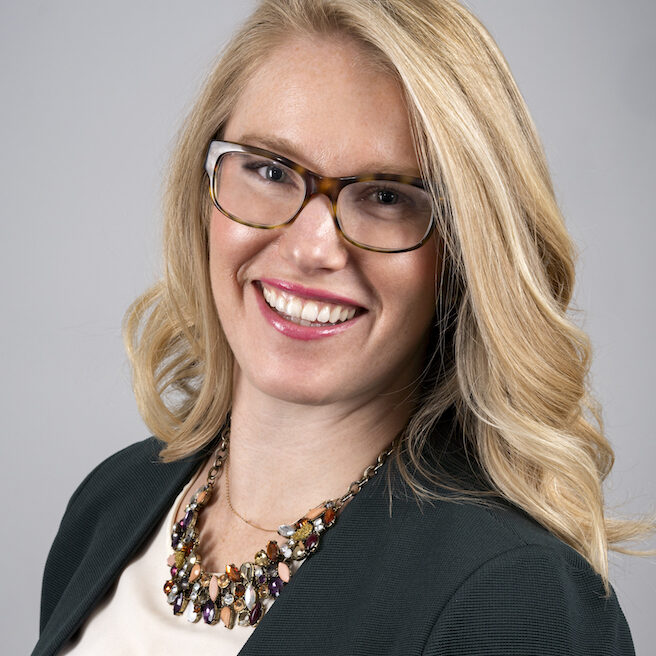 Ms. Rhodes joined Free to Breathe, a legacy organization of LCRF, in 2016 as its head of community engagement and outreach, and was elevated to LCRF's Senior Vice President, Strategy in 2021. In that role, Ms. Rhodes successfully led the organization in developing its first strategic plan, its research roadmap and partnered with Mr. Chillemi and the volunteer leadership of LCRF in identifying and hiring its first Chief Scientific Officer. Her prior experience with the ALS association in volunteer management, development, and fundraising, coupled with her strategic roles at LCRF, position her well for this new undertaking.
"I'm confident and excited to pass the baton to Aubrey," said Mr. Chillemi. "Her leadership and keen instincts over the years have demonstrated her skill as well as her commitment to the lung cancer community. LCRF is in good hands and will thrive under her leadership."
To learn more about LCRF, visit www.lcrf.org.
###
About the Lung Cancer Research Foundation (LCRF)
The Lung Cancer Research Foundation® (LCRF) is the leading nonprofit organization focused on funding innovative, high-reward research with the potential to extend survival and improve quality of life for people with lung cancer. LCRF's mission is to improve lung cancer outcomes by funding research for the prevention, diagnosis, treatment, and cure of lung cancer. To date, LCRF has funded 409 research grants, totaling nearly $42 million, the highest amount provided by a nonprofit organization dedicated to funding lung cancer research. For more information, visit LCRF.org.