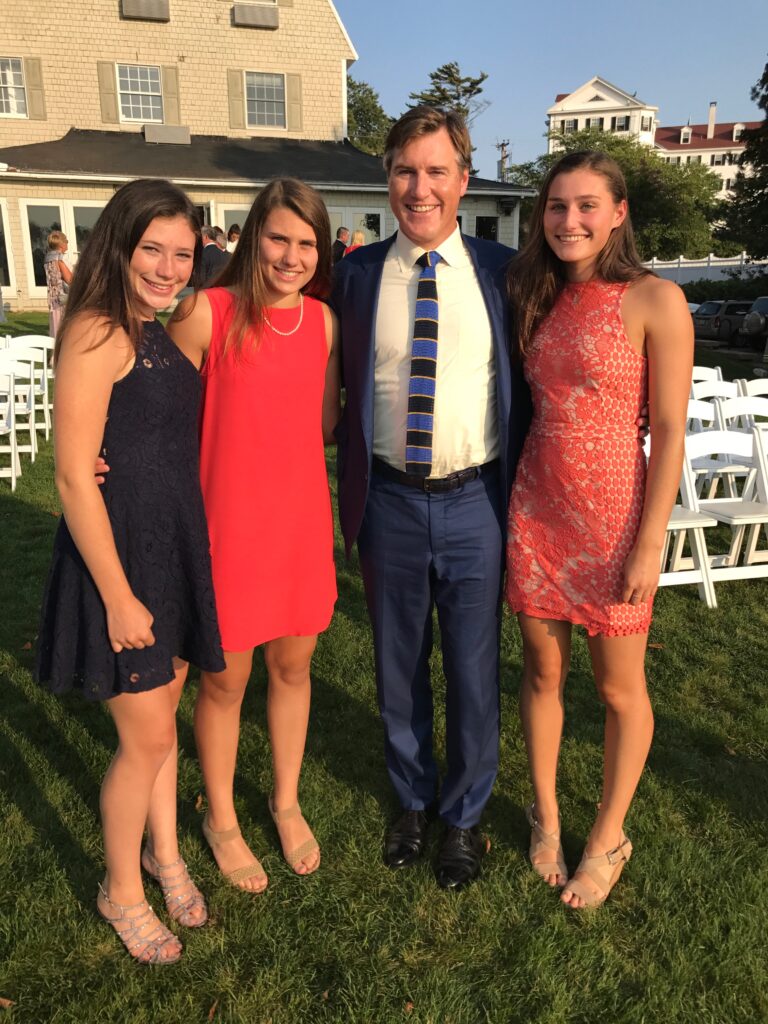 Bruce Dunbar, a member of LCRF's Board of Directors, was profiled on the Congressionally Directed Medical Research Programs (CDMRP) website in August 2021. Bruce was diagnosed with Stage IV ALK+ non-small cell lung cancer in 2017.
"My story is not that different from many others with NSCLC." he recounted. "I was in the prime of my life, successful at work, loving every minute of raising my three then-teenaged daughters and, by all accounts, a picture of health. I was even training for the longest swim race of my life, a 7-mile event across Long Island Sound near my home just outside New York City. First, I thought it was just turning 50 and a few extra pounds that was slowing me down—then maybe asthma or an allergy. Treatment for that did not work, nor did it for pneumonia. More tests followed, along with more worry, more interruption, and, finally a diagnosis."
Bruce serves as a Consumer Reviewer with the CDMRP's Lung Cancer Research Program (LCRP). Read his story here.