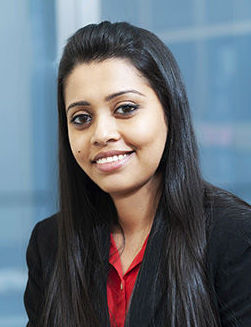 Triparna Sen, PhD, has been named winner of the 2021 AAAS Martin and Rose Wachtel Cancer Research Award for outstanding contributions to the field by an early-career cancer researcher. Dr. Sen, who is assistant attending at Memorial Sloan Kettering Cancer Center's Department of Medicine, was awarded a LCRF research grant in 2017.
The American Association for the Advancement of Science (AAAS) is the world's largest multidisciplinary scientific society and a leading publisher of cutting-edge research through its Science family of journals.
Dr. Sen will deliver her lecture titled "Understanding and Targeting Small Cell Lung Cancer" virtually on August 6 from 12-1 PM EDT. The free lecture will be hosted by the National Cancer Institute/National Institutes of Health. Her essay will be published in Science Translational Medicine. For more information about the lecture, visit LCRF.org/wachtel.