Colleen Conner Ziegler accepts role to lead foundation's board
NEW YORK, NY (September 28, 2023) – The Lung Cancer Research Foundation (LCRF) announces today its newest board chair, Colleen Conner Ziegler. Previous LCRF board chair, Reina Honts, has graciously agreed to take on the role of Vice Chair, alongside Dr. Brendon M. Stiles.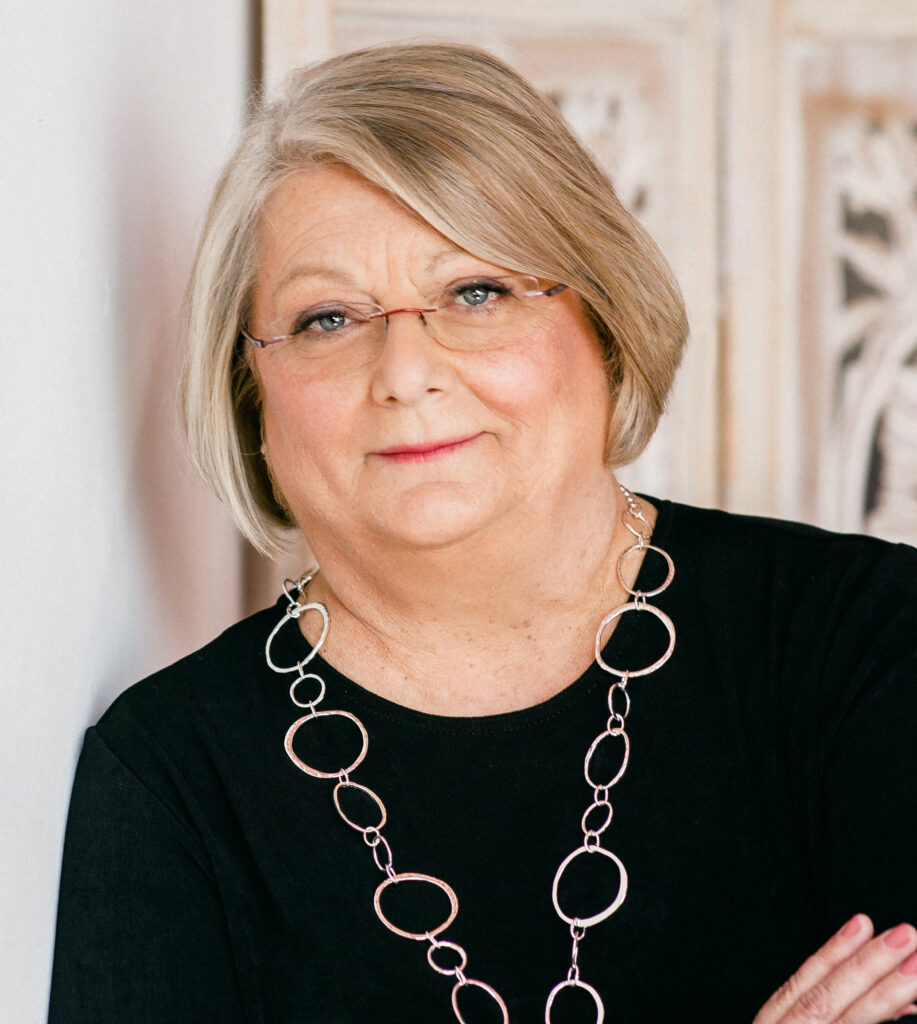 Ms. Conner Ziegler joined the LCRF Board of Directors in June of 2021 and has been instrumental in helping to guide the organization's strategic plan, its research roadmap, and the creation of its Research Advocates program.
After she was diagnosed with stage 4 ALK positive non-small cell lung cancer in 2015, Ms. Conner Ziegler received alectinib as her first line of treatment. At the time, the drug was part of a clinical trial. Ms. Conner Ziegler firmly believes that research is what has made her treatment – and her survival for 8 1/2 years and counting – possible. As an active patient advocate, she is convinced that the patient's voice in research is necessary for continued advancement in impactful science.
After a 22-year career in the pharmaceutical industry, Ms. Conner Ziegler served in a variety of community-focused capacities, including service on several Boards of Directors and Advisory Boards. Her primary focus prior to her diagnosis was on children's education as well as woman's health issues. Following her lung cancer diagnosis, she turned her focus to lung cancer advocacy, co-founding a number of organizations, participating in the Department of Defense Lung Cancer Research Program, and volunteering with several lung cancer advocacy groups.
Ms. Conner Ziegler's appointment as chair is a milestone for LCRF and underlines its commitment to integrating the patient's perspective in everything the organization does. Ms. Conner Ziegler is the first patient in active treatment to serve as board chair for LCRF. She has previously served LCRF as a member of its board, Scientific Advisory Board and executive committee; and as a patient volunteer Research Advocate.
Most recently, Ms. Conner Ziegler was honored at LCRF's Evening of Innovation gala for her many years of patient advocacy, mentorship and championing lung cancer research and researchers.
"Colleen is the right person at the right time to take the helm of the LCRF board," says Ms. Honts. "She is dedicated to LCRF and its mission and is deeply invested in making significant impact and improving outcomes for all patients… all while undergoing active treatment for lung cancer. I am delighted to pass the baton to her, and I'm excited to see what she will accomplish."
"It's such an honor to serve the lung cancer community in this way," remarks Ms. Conner Ziegler. "It is exciting to take a leadership role in a growing, evolving organization that is helping to advance lung cancer research in new and innovative ways. I am humbled by my colleagues' vote of confidence, and I look forward to working with the board, the Scientific Advisory Board, and the staff to make LCRF's vision – a world without lung cancer – a reality."
Ms. Conner Ziegler lives in Rochester, New York with her husband, Tom, and their daughter Taya.
###
About the Lung Cancer Research Foundation (LCRF)
The Lung Cancer Research Foundation® (LCRF) is the leading nonprofit organization focused on funding innovative, high-reward research with the potential to extend survival and improve quality of life for people with lung cancer. LCRF's mission is to improve lung cancer outcomes by funding research for the prevention, diagnosis, treatment, and cure of lung cancer. To date, LCRF has funded 409 research grants, totaling more than $42 million, the highest amount provided by a nonprofit organization dedicated to funding lung cancer research. For more information, visit LCRF.org.