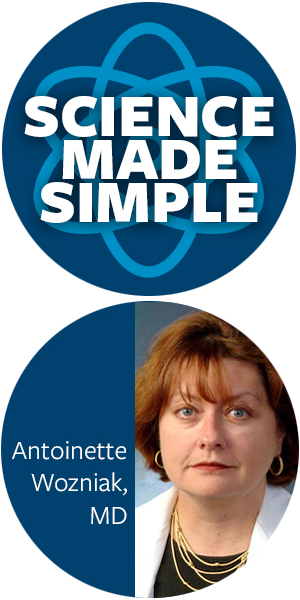 The good news
The European Society of Medical Oncology (ESMO) Congress was held recently in Madrid. Advances presented in the treatment of lung cancer were particularly prominent.
Why it's important
The results of several large trials in lung cancer were presented.
For early stage non-small-cell lung cancer (NSCLC), the phase III CheckMate 77T study compared neoadjuvant (before surgery)chemotherapy alone with neoadjuvant nivolumab (immunotherapy) plus chemotherapy followed by adjuvant (after surgery) nivolumab. Data revealed improved survival free of any disease-related events for patients who had the nivolumab and chemotherapy.
A second similar trial, KEYNOTE 671, testing neoadjuvant pembrolizumab and chemotherapy, indicated that patients who received the treatment before surgery lived longer. This is the first time that a neoadjuvant study has shown these results.
For patients with ALK-positive NSCLC who have had their cancer surgically removed, the phase III ALINA trial demonstrated a better outcome for patients who received the ALK inhibitor alectinib after surgery.
Other interesting information was presented for patients with advanced NSCLC. Promising results were presented for patients with EGFR mutated lung cancer. Amivantimab, an antibody which targets both EGFR and MET, looked promising when combined with other therapies as a first or second treatment for patients. We continue to see additional updates on the use of an antibody drug conjugate, datopotamab deruxtecan. Even for small cell lung cancer (SCLC), we had encouraging news. There was evidence of activity of the DLL3-targeted bispecific T cell engager tarlatamab in advanced-stage SCLC.
What it means for patients
It is very exciting that advancements in the treatment of lung cancer were front and center at the ESMO meeting. These findings may further expand the range of therapeutic options available for patients with many different types of lung cancer.
What to watch for
Nivolumab combined with chemotherapy has already been approved for the treatment of NSCLC patients before surgery. The FDA just approved a similar use for pembrolizumab based on the results of the KEYNOTE 671 trial. Researchers will continue to use the results of these trials to refine the treatment of patients with early-stage NSCLC.
Many questions still need to be answered, especially determining which patients benefit the most from treatment and how long to treat patients to obtain the maximum benefit and the fewest side effects. Look for more trials evaluating the novel agents that hopefully will determine their use in treatment.