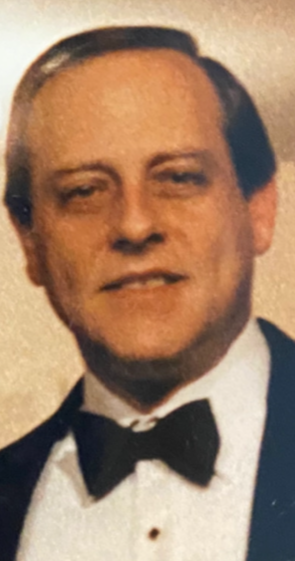 By Cyndi Berzow
It's been a little over two months since my incredible father left us, and it is hard to understand if it is getting easier. I find myself scrolling constantly through our texts and reliving our loving father/daughter relationship, our funny banter, reading his words and being able to feel his desire to continue to live life and conquer all the punches that this cancer was throwing at him with determination and wit.
It was Labor Day weekend 2018 when my father called me to tell me he had been diagnosed with small cell lung cancer. He broke down on the phone as he tried to get the words out and then started our journey as a family to help him not only beat this but also come to terms with living with cancer. It's a strange thing to support someone living with cancer. In many ways it is monumental, significant and upsetting – and at the same time, life goes on and the meds and the treatment become woven into your existence almost like you forgot what it was like without it.
My dad incorporated treatment as a way of life. Marty's kind, funny and easy-going nature was palpable, and he became fast friends with the nurses and doctors that were helping him weekly. He was almost like a celebrity, walking through the infusion center at Hudson Valley hospital, with my mother by his side every treatment (until COVID restrictions prevented that). He became used to the sleepless first night after chemo, the aches and pains, the ups and downs of the doctor appointments. He took it all in stride with a survivor mentality. The smartest of men, he understood exactly what was happening to him and that mind over matter was how he was going to get through this.
In November 2020 he got a clean bill of health; chemo had him in the clear and radiation had worked on the last two tiny tumors – we were elated. We celebrated all the wins, because even the smallest was a huge feat. Nothing prepared us for what was to come and suddenness of losing the rock of our family.
A bleed within a mass in his brain came out of nowhere. He didn't sound right, his voice was soft, his words not as clear. The hospital during COVID was the last place anyone wanted to be, but it was imperative. My dad being my dad, drove himself to the emergency room. No one was allowed to be with him because of the pandemic. He Facetimed me in his gown and I wish with every part of my being that I knew that would have been the last real conversation we had. He had suffered a stroke.
My mom, brother and I spent the next two weeks taking turns spending every second we were allowed with my dad. We had every reason to believe he would recover and go to rehab and we would look back on this as a family as another hardship that we conquered. The roller coaster of a prognosis was torture and the reality of what was to become of life without my dad was unimaginable. As a family we honored his wishes. We played his favorite music, I put the Mets classic games on the television, and we even got a message from the legendary New York Giant Carl Banks to tell him how undeniably amazing he was.
Dad, I'll never forget
I held your hand with my head on your shoulder as it always was, and I know you know I was there as you passed. Every part of who I am is because of you. Your kindness, your humor, your passion for music and astronomy. The smartest man with the biggest most patient heart. You sacrificed so much for me growing up so I could have everything you wanted for me. You are the definition of unconditional love. I told you every single day how much I loved you and adored you. I am so lucky to have had you for as long as I did. Rest in Peace, we will see you again my wonderful, amazing, loving, kind and incredible father. We will miss you forever.
I got you.
I love you the most.
I love you forever.
---
To view Marty's digital plaque or add a memorial for a loved one who has passed, please visit LCRF's In Memoriam page.