2021 Lung Cancer Research Foundation Pilot Grant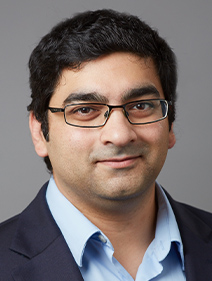 Nikhil&nbspJoshi, PhD
Yale University
Research Project:
Manipulating the functions of T cells in lung tumor draining lymph nodes
Summary:
Immunotherapy has changed the face of lung cancer treatment over the last decade, but the fraction of lung cancer patients that benefit from immunotherapy remains low. Immunotherapies require T-lymphocytes inside of tumors to kill tumor cells, but in many patients these T-lymphocytes are not present. Dr. Joshi and his team have used animal models and analysis of patient samples to discover that there are also tumor-killing T-lymphocytes that are located in lymph node glands, but why these cells do not respond to therapy remains not known. In their LCRF-funded project, Dr. Joshi and his team will test strategies for (1) helping immunotherapy make T-lymphocytes leave the lymph node and to travel into the tumor and (2) making T-lymphocytes more effective once they enter the tumor. The goal of this research is to improve therapy in animal models that get a cancer that mirrors the disease that is found in lung cancer patients, so that the findings will be as applicable as possible to the therapies that are used in the clinic.
* This project was awarded the James B. Dougherty, MD Award for Scientific Merit acknowledging the investigator whose proposal was selected for outstanding overall merit by LCRF's Scientific Advisory Board.