2022 LCRF–ALK Positive Research Grant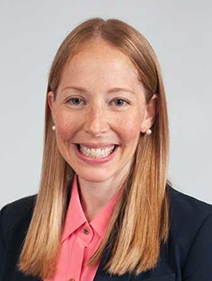 Jaime&nbspSchneider, MD, PhD
Massachusetts General Hospital
Research Project:
Metabolic reprogramming as a driver of resistance in ALK+ lung cancer
Summary:
Dr. Schneider is a thoracic oncologist and biomedical research who is using integrative metabolomics approaches to study lung cancer biology. She was awarded the 2022 ALK Positive Lung Cancer Research Award for her work on identifying novel mechanisms of therapeutic resistance based on tumor metabolic rewiring. Using patient-derived cell lines, orthotopic mouse models, and tumor specimens, the overall goal is to elucidate metabolic vulnerabilities in ALK+ lung cancer that may prove to be targetable for therapeutic intervention. Using state-of-the-art technologies to probe tumor metabolism, Dr. Schneider hopes to identify a new paradigm of resistance in ALK+ lung cancer in which modulation of metabolism is a clinically actionable lung cancer treatment.
Updated March 2023: Dr. Schneider's work was published in Nature Cancer, Feb. 16, 2023.