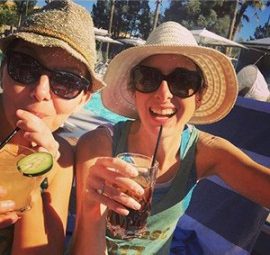 Kortni and Tiffany are sisters who lost a close friend, Lesley Demaio Duffy, at way too young an age. Lesley was only 38 – and pregnant with her second child – when she was diagnosed with lung cancer. Not only was Lesley in the prime of her life, she was healthy, active, and had never smoked.
When Lesley died on July 15, 2018, she left behind her husband, Chris, and two small children. Lachlan was just 3 years old when his mom was diagnosed, and Camden was born shortly after.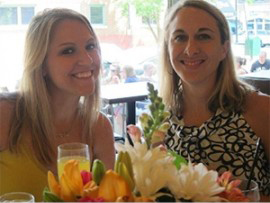 "She was robbed of her future by this silent killer," said Kourtni. "But she was lucky in some ways. At the time of her diagnosis, a new drug hit the market – it treated her specific type of lung cancer and gave her another two-and-a-half years with us."
Tiffany and Kortni decided to form a team for the Chicago Lung Run so they could support research that would give others more time with their loved ones. Currently, Team DeMuffy is the event's top fundraising team, raising nearly $20K.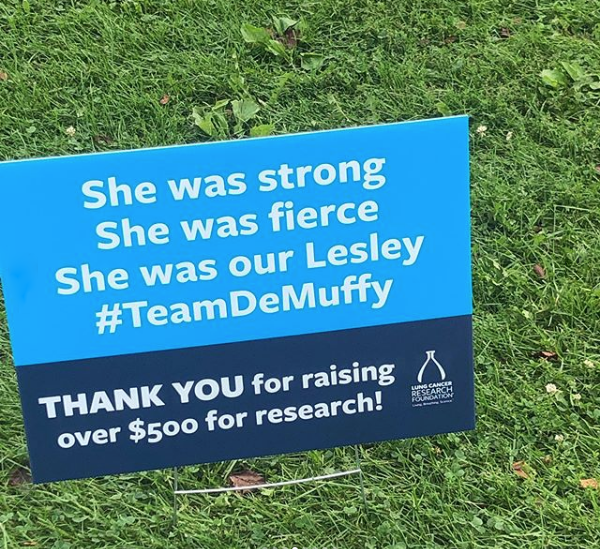 At the Chicago Lung Run kickoff, the sisters shared the top two reasons for their success. "Tell people why raising money and funding lung cancer research is important to you," Tiffany said. "Not only does this create awareness, but it also helps break the stigma associated with lung cancer."
Their other tip? "Ask everyone you know," said Kortni. "If you don't ask, they can't give!"
On event day, Tiffany was interviewed on Chicago's Fox 32. See the clip below.