The Lung Cancer Research Foundation was well represented at the TCS New York City Marathon on November 7. Team LCRF raised over $96,000 so far – surpassing its original goal of $75K, and inches away from the stretch goal of $100K! Here are a few photos from the big day. Below, meet the marathoners on Team LCRF!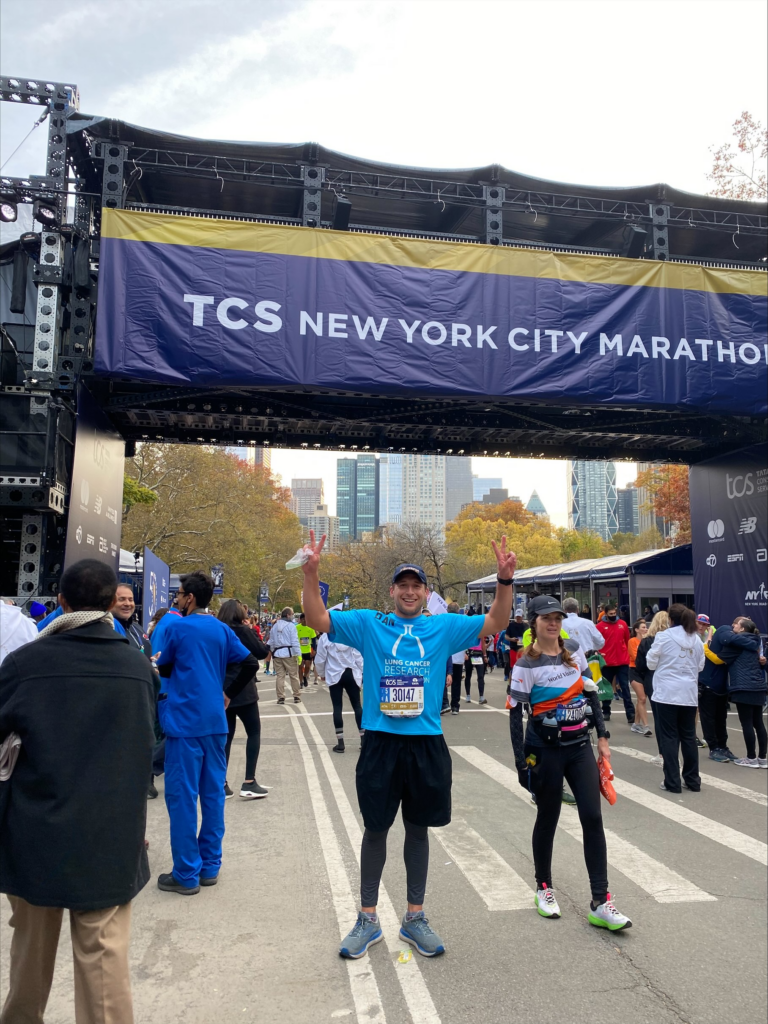 Meet the marathoners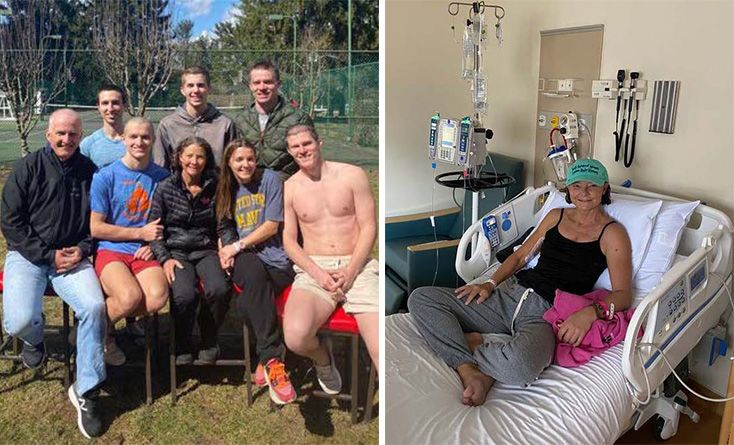 Isabella
Isabella de la Houssaye & family | New Jersey, USA
David Crane, David Crane Jr., Cason Crane & Fran McGill
Isabella is living with lung cancer and was joined at the marathon by her husband and sons.
"For me, the plea to support lung cancer research is personal and critical as I am on my 5th line of treatment with no obvious 6th line on the horizon. In nonsmoker's lung cancer like my own, the cancer mutates quickly to become drug resistant, so while my current treatment, a phase 2 clinical trial, is working, the median time before resistance develops and the cancer spreads is 7 months. Time is running out for me and the 541,000 others challenged by this disease currently in the United States alone."
---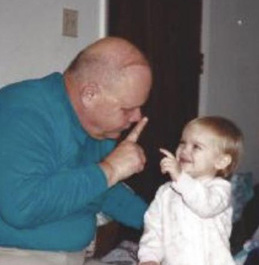 Erin
Erin Deutsch | Virginia, USA
In memory of her grandpa, Pot Larry
"Too many families are impacted by cancer. The challenging few hours that I will spend running this marathon pales in comparison to what cancer patients go through every day – I hope by proudly and humbly (and probably slowly, let's be honest….) running in my LCRF shirt that I can honor Pot by supporting the research needed to improve lung cancer outcomes and inspiring others to fight harder, battle stronger, and work toward kicking cancer's butt!"
---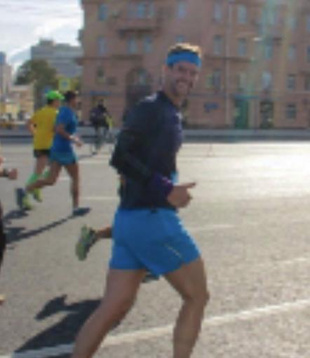 Yannick
Yannick Flaus | France and New York, USA
In memory of his mom
This was Yannick's ninth marathon.
"This year's race is a special one for me. It is the marathon I promised my mom I would run right before she left, to honor those like her battling lung cancer and their families."
---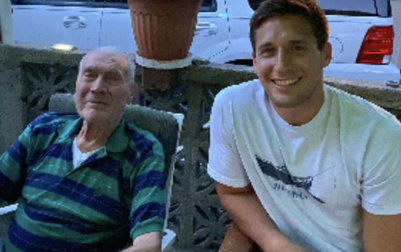 Daniel
Daniel Parrotta | New Jersey, USA
In memory of his grandfather, Saverio Parrotta
"Cancer holds no barriers and is a scary battle for anyone who faces it. It's stubborn, and will not go away, and no one deserves to suffer the consequences it holds. So, I choose to take on this run not only to honor my grandfather and everyone else who had or currently is battling lung cancer, but to help raise money to further our knowledge and research toward lung cancer. Research is the only way closer to winning this war against cancer."
---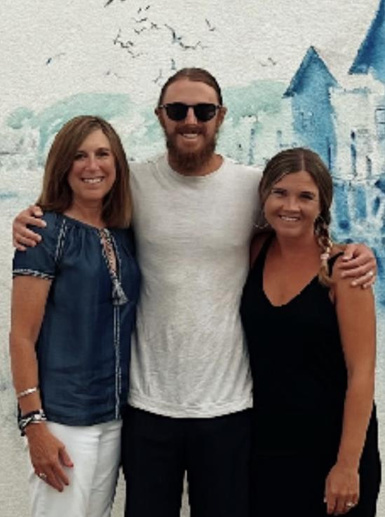 Ryan
Ryan Pryor | California, USA
In honor of his mom, Judy; in memory of his grandfather, Frank "Pa Paw" Pryor; and his wife's grandfather, Charles Smith
"Lung cancer can impact people of all ages and even healthy lifestyles, which is why I hope to raise awareness and fund lifesaving research that can develop treatments like the ones that have saved my mom's life. Our family is forever grateful to the doctors and medical staff at the University of Colorado Hospital, who continue to care for my mom and countless others in the fight against lung cancer."
---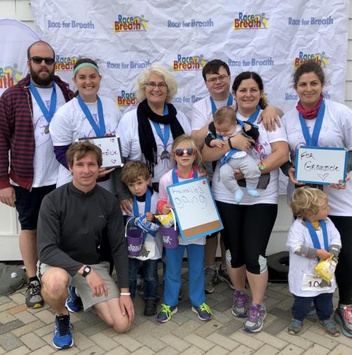 Mikaela
Mikaela Reynolds | New Hampshire, USA
In memory of her grandmother, Beverly Mick "Gramzicle"
"I am running the NYC Marathon for the Lung Cancer Research Foundation to make an impact in memory of my brave Gramzicle! I love running and this opportunity allows me to bring awareness to and funding for lung cancer research through the generosity of my friends and family. Every training mile and every mile right through the finish line is more meaningful because of this support and the great organization we're contributing to."
---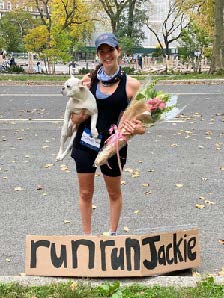 Jacquelyn
Jacquelyn Treatman | New York, USA
In honor of all the patients with lung cancer she works with at Mount Sinai, and in memory of her mom
"I work in lung cancer research at Mount Sinai Hospital where I interact with lung cancer patients every day. It shows amazing will to face and overcome difficulty even in the darkest times, and it is truly inspiring. My mom was and continues to be my hero and source of strength and inspiration."
---

Elizabeth x 2
Elizabeth Sheehan | Connecticut, USA
alongside her friend, Elizabeth Kohn | New York, USA
In memory of Elizabeth Sheehan's father, Russell Robertson
"I'm going to do my best to get through it, and I hope that future scientists will be able to find a cure so that others who suffer from this horrible disease can heal."