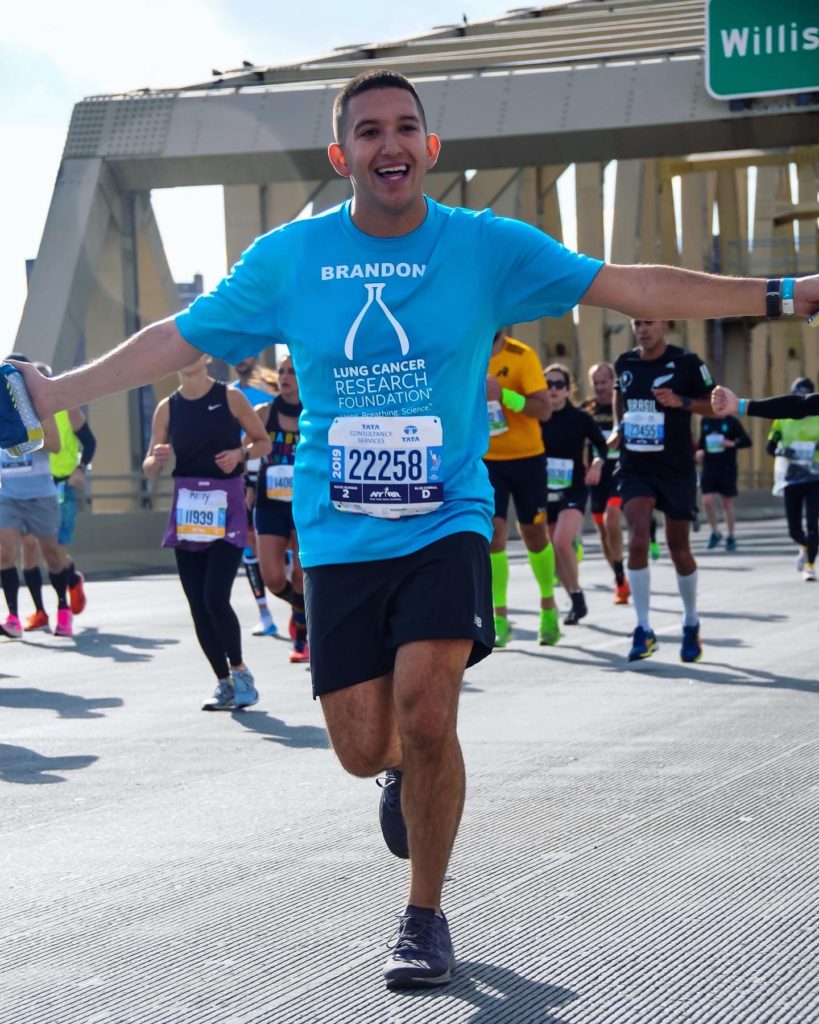 The LCRF fitness community, Team LCRF, will be part of two endurance events in New York City this year. Team LCRF athletes train for events such as marathons and triathlons while raising funds and awareness for lung cancer research.
On Sunday, May 3, Team LCRF bikers will participate in the 2020 TD Five Boro Bike Tour. This is the largest bike ride in the United States, where 32K cyclists of all skill levels come from around the world to bike through every borough of New York City on streets totally free of cars. Get started by filling out this form.
Then on Sunday, November 1, Team LCRF will take part in the 50th TCS New York City Marathon. This will be our 2nd year as an official charity partner with the marathon. Last year's group included runners honoring loved ones, as well as two former LCRF grantees, Drs. Balazs Halmos and Kwok-Kin Wong. Together they raised over $50,000 for lung cancer research!
If you are interested in running the marathon with Team LCRF, fill out this form.
Any goal-oriented fitness activity can be turned into a fundraiser. Running, swimming, biking, mountain climbing…you name it! Visit lcrf.org/fundraise-your-way to learn more and join our Team LCRF community.