March 2019 | by Cristina Chin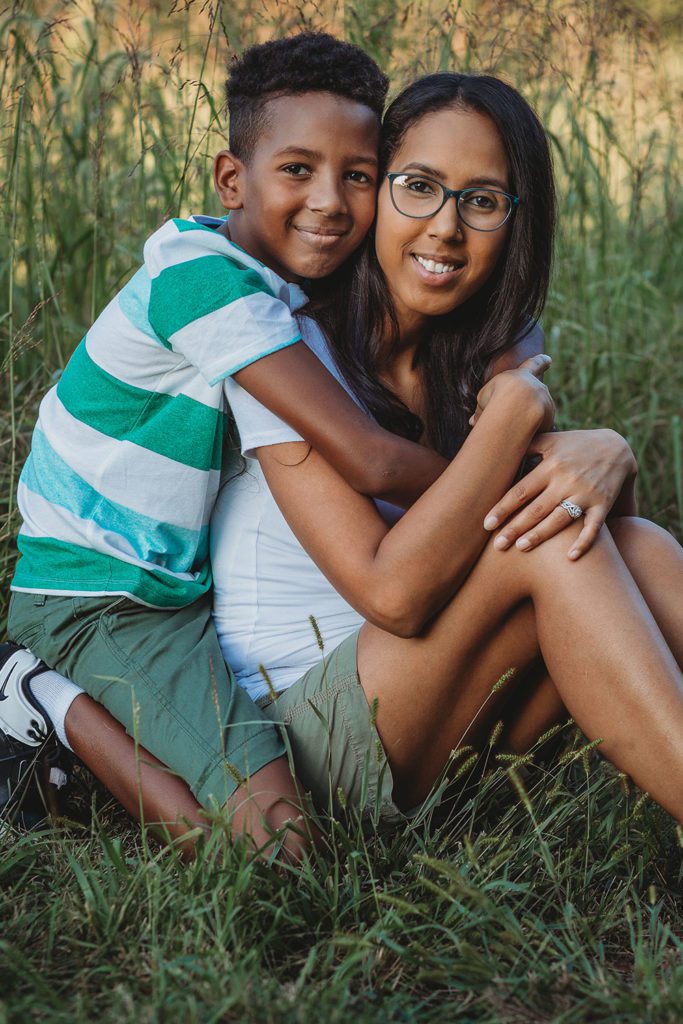 We often measure our progress against personal milestones, an orientation of where we have been and where we are destined to go. Victoria Vargas remembered some of her unique milestones as she shared her story with LCRF.
One milestone: Victoria at the ripe young age of 13, breathless after walking up a flight of stairs. "I thought I was so out of breath because I needed more exercise," Victoria explained. In reality, Victoria's lung had collapsed and would collapse twice more in her life.
Another milestone: Right before her 23rd birthday, Victoria received a diagnosis of stage III spindle-cell sarcoma of the lung, a rare and aggressive disease that occurs in just 0.3-1.3% of all lung malignancies. "To me, it didn't matter what story the statistics were saying about this disease," she shared. In that moment, all Victoria could think about was her 5-year old son and how she was going to explain to him what she was going through. "I decided right then and there that I would tell him that Mom is going to be a survivor."
After undergoing surgery to remove most of her right lung followed by months of chemotherapy and radiation treatment, Victoria received the good news that she was cancer free.
That was a milestone she could celebrate.
Victoria emphasized how supportive and encouraging her oncologist was throughout her treatment. She looks back fondly on the wealth of support she received from her healthcare team, family and friends.
As she had declared she would do, Victoria was able to tell her son that his mom is a survivor. While Victoria doesn't define her life by her diagnosis, she is grateful every year when she remembers her lung cancer milestones because they are all a reminder that she is full of life and full of hope.
Victoria sought an outlet for sharing her story with others who need the reminder that the lung cancer journey can be a hopeful one. She discovered a flyer for the Lung Cancer Research Foundation's walk to support lung cancer research at her treatment center.
Victoria has since been vocal about her journey, and first shared her story at LCRF's 2018 Philadelphia Free to Breathe Walk. "Through my treatments, I began to realize how bright a future is becoming possible for people with this disease," she observed. "New discoveries keep happening thanks to the amazing research being conducted."
"If I could share one thing with you, it would be how thankful I am that there are people like you who are willing to listen and share your journey," Victoria said. "Together we can cultivate each other's milestones of hope. Best of all, there are so many ways to get involved in supporting lung cancer research within the LCRF community."
Join Victoria and others in our community – visit lcrf.org/support-us to find out ways to get involved.