Many of LCRF's investigators, including Scientific Advisory Board Chair Dr. Katerina Politi, presented at this year's IASLC 20th World Conference on Lung Cancer in Barcelona. The discussions at this year's conference highlighted the importance of lung cancer screening, biomarker testing, and advocating for more lung cancer research funding.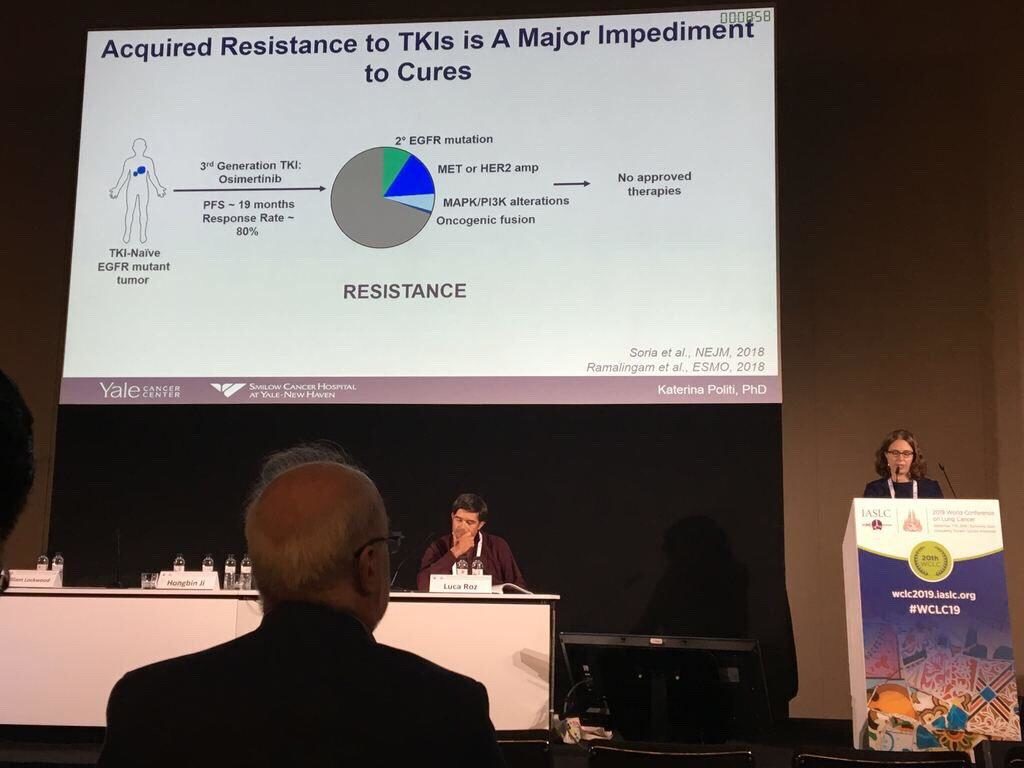 Dr. Katerina Politi provides an overview of how resistance to targeted therapies impacts lung cancer outcomes.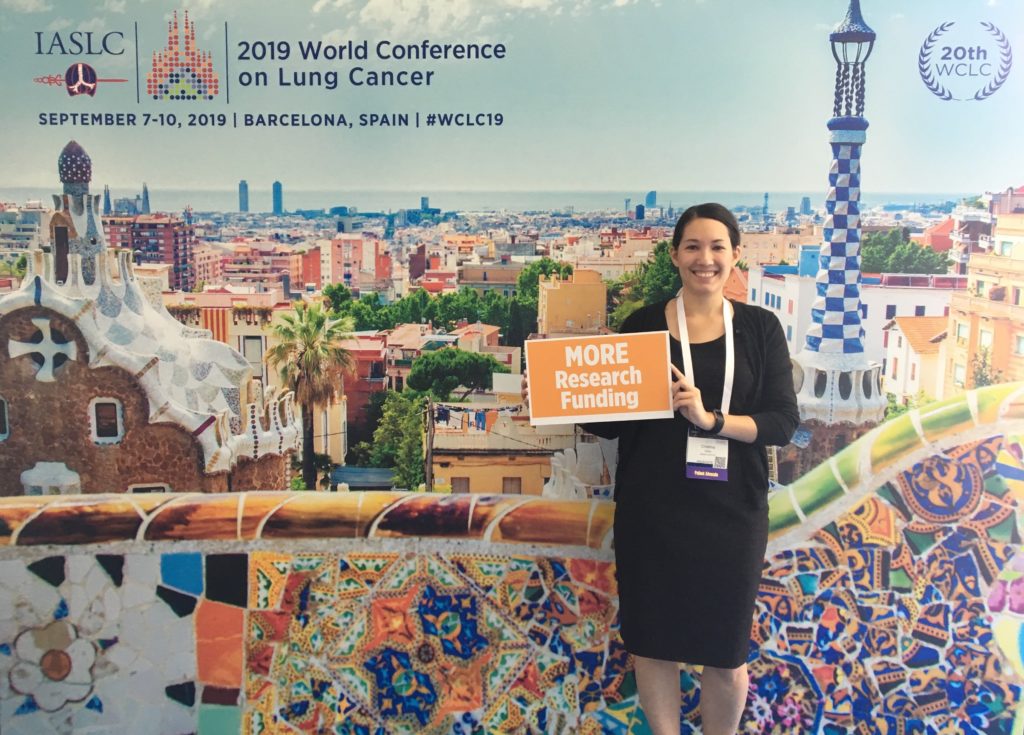 LCRF's Senior Manager of Education and Outreach, Cristina Chin, represented the organization at the annual meeting of the Global Lung Cancer Coalition, which took place just days before. More research funding will make all the difference in lung cancer outcomes!
WCLC on Twitter
After the rain storm at #wclc19, a beautiful rainbow came out. Seemed emblematic for the hope we have for lung cancer @ZPiotrowskaMD Lauren Byers Joan Schiller @n8pennell @annaffarago Alice Shaw pic.twitter.com/28E9eRekP4

— Lecia Sequist, MD, MPH (@LeciaSequist) September 8, 2019
Do you ever wonder why it's important for patient advocates to attend conferences? Read about this topic and more in my article for @LungCancer_HU about my recent trip to @IASLC 's World Conference on Lung Cancer. #wclc19 #lcsm #lungcancer @EGFRResisters https://t.co/wJsvYGiK9S

— Ivy Elkins (@ivybelkins) October 4, 2019
Read more on Twitter