Let's end inequity in lung cancer prevention, detection, and treatment
Lung cancer affects Black Americans, particularly Black men, differently than their white counterparts. Black men are 11% more likely to be diagnosed with lung cancer, and 9.8% more Black men die from the disease. While smoking remains the primary risk factor to developing lung cancer, about 20% of lung cancer patients did not smoke.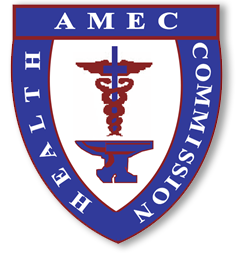 LCRF and the African Methodist Episcopal Church International Health Commission (AMEC IHC) have joined forces to bring awareness of the prevalence, risk factors, importance of screening, and prevention of lung cancer in Black Americans. Read more
Jesse Owens was well known as a record-breaking track and field athlete and four-time gold medalist in the 1936 Olympic Games. What isn't as well known is that he died of lung cancer at the age of 66. Watch a short documentary on lung cancer in the Black community, featuring Owens' daughter and grandson.
---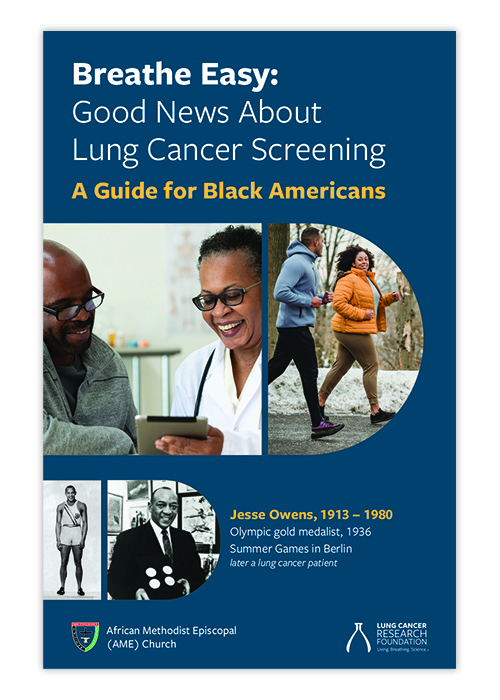 Free Guide
Get our free guide, Breathe Easy: Good News About Lung Cancer Screening, and read more about symptoms and screening.
---
Public Service Announcements (PSAs)
The following PSAs are available now and are appropriate to show all year long. If you are looking for TV-ready versions, please go to this link.
---

This program is funded in part by Bristol Myers Squibb, as part of its initiative to address racial inequities in healthcare.
Additional support is provided by grants from:



---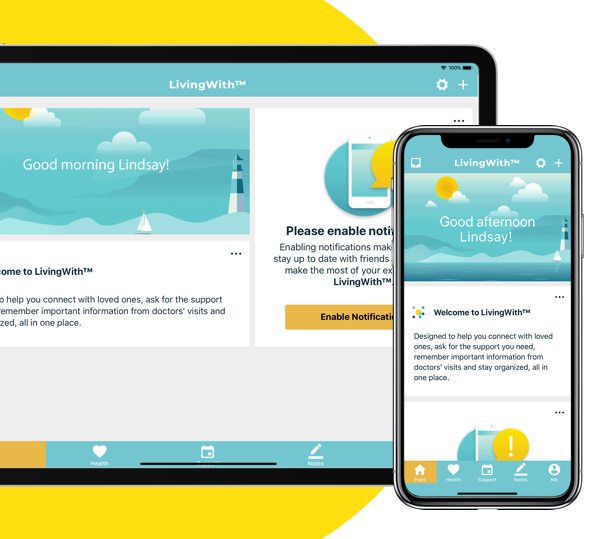 NEW!
Download the free LivingWith app, developed by Pfizer Oncology, designed to help manage life with cancer.