Every year in November, people around the world work together to recognize and raise awareness of the challenges that come from a diagnosis of lung cancer.
Click here to read the 2023 White House proclamation
Awareness is the first step to prevention. Funding research is the first step towards finding treatments that will prolong and save lives. Learn the facts about lung cancer and find out about screening and prevention.
Here's how you can help!
Donate | November Your Way | Social media | Facts | Patient stories | Educational Materials
---
Donate towards research
The single most impactful thing you can do to help eradicate lung cancer is to make a donation towards research. Your gift makes progress possible!
---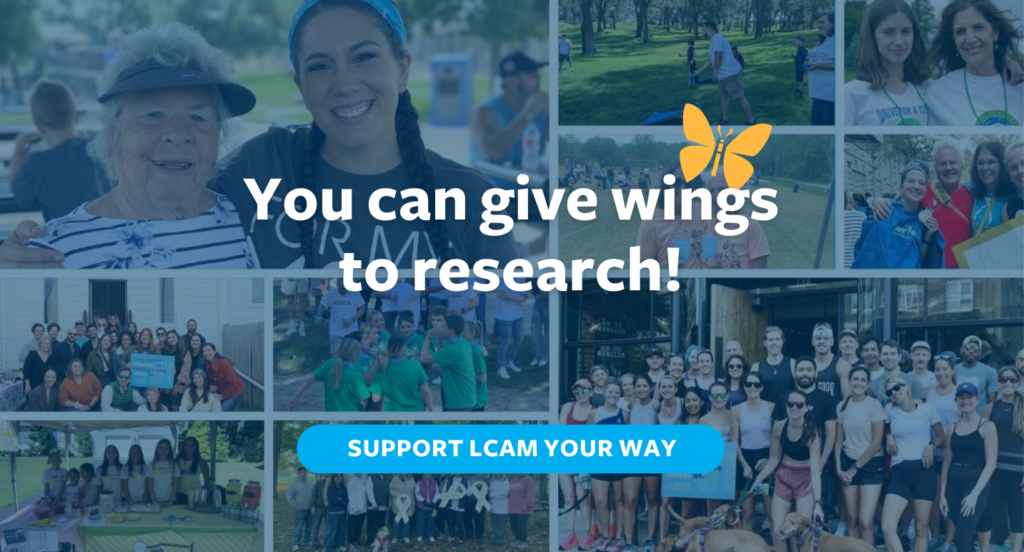 Have fun while raising funds
Make an impact this Lung Cancer Awareness Month by doing something you love – sports, cooking, spa day, game night – and making it a fundraiser for research. Get started now!
---
Social media
Follow LCRF on Facebook, X (formerly Twitter), Instagram and LinkedIn. Like, comment on, and share our posts about Lung Cancer Awareness Month.
Right-click and save the graphics below, and share them by text, email, and social media.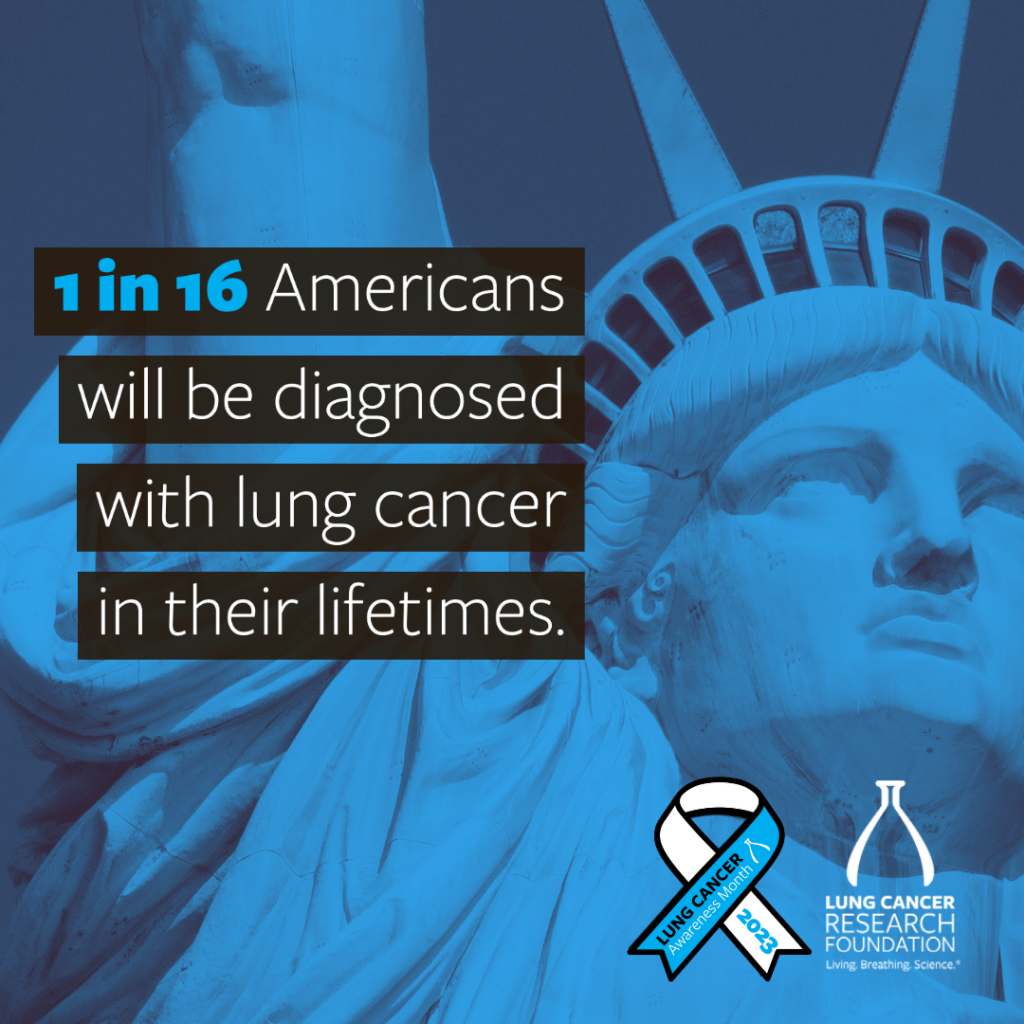 ---
Learn the facts
Visit our Lung Cancer Facts page and get the latest numbers on how this disease affects people in the U.S. and worldwide. Download a free fact sheet that you can share.
---
Hear from patients with lung cancer
Every patient's story is different. Read about their experiences and find out how they are moving forward.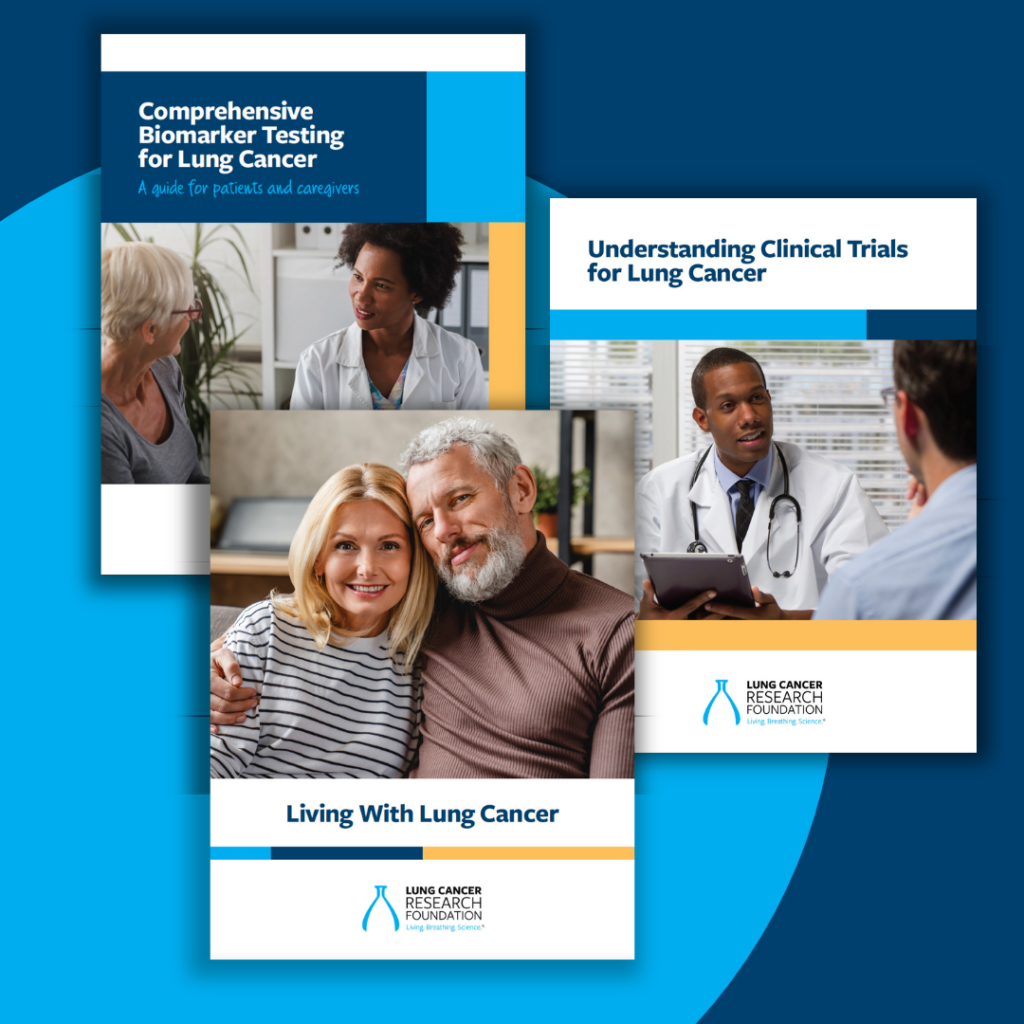 Get educational materials
LCRF offers free educational materials for patients and caregivers. See what's available and order yours at LCRF.org/resources.
Information and materials are also available in Spanish.