By Karen V. | October 2021
It's been just over 8 years since my life changed forever. Sharp pain in my back and shoulder prompted me to drive to the emergency room in the middle of a blizzard. My 12-year-old daughter came with me. I couldn't figure out why the doctor kept asking me if I'd ever smoked (I haven't).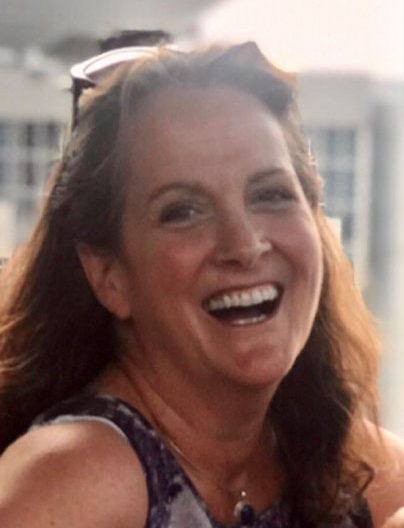 Imagine my shock when I heard that I had a large tumor in my lung. I was 47 years old, had no family history, and I was a healthy person – I never, ever got sick. But the X-ray didn't lie. I had surgery to remove my left upper lung and a bunch of lymph nodes, followed by chemotherapy.
I've had clear scans ever since…until this past February. Lower back pain sent me back to the doctor and the cancer was back. They took out a tumor and two of my ribs. With the help of my amazing doctors and my family, I am facing this latest challenge head-on.
Believe it or not, I have the same feeling about being diagnosed today with stage 4 lung cancer, as I did 8 years ago with stage 2. Because the amount of research that's been done, I feel as confident now as I did then that I will see my way through this.
Eight years ago, they didn't even know which mutation I had. Today, they do. I have one that affects only 3% of lung cancer patients, and there's already two FDA-approved drugs for it.
I'm a big believer in not letting my cancer take over my life. I bike a hundred miles a week. I walk, I just started a French class, I've got a trip planned. None of this would be possible without the treatments I've had, and the treatments wouldn't be possible without the research.
Everyone who hears a lung cancer diagnosis deserves to feel this hopeful!