Introducing our 2022 Team LCRF runners who will be doing the TCS New York City Marathon on November 6! Read more below about this year's amazing group of marathoners who are raising awareness and fundraising for lung cancer research.
---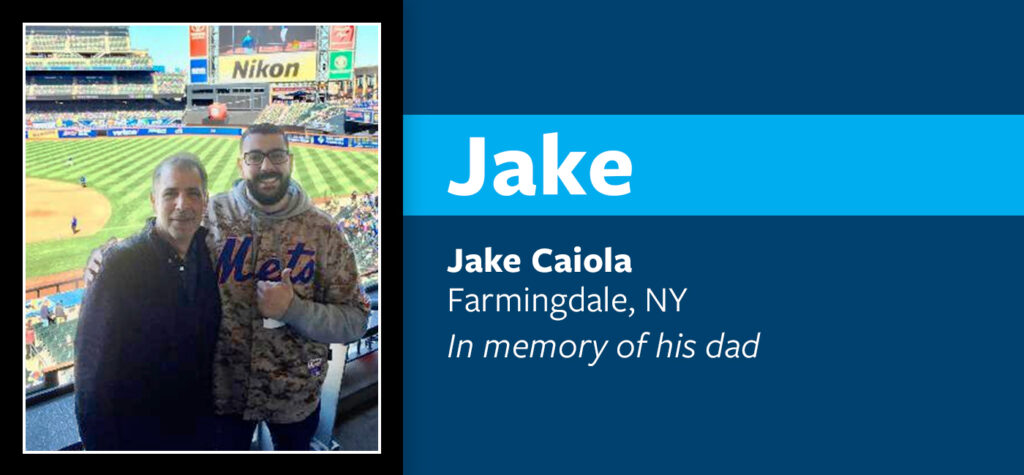 Jake is a restaurant manager whose proudest running moment was completing the Zion Half Marathon.
"It's important to be a part of Team LCRF to me because my father passed away from lung cancer, and this is my way of honoring him by being able to raise money to help the cause."
Favorite running partner: "My favorite run partner is anyone who will talk mid run with me."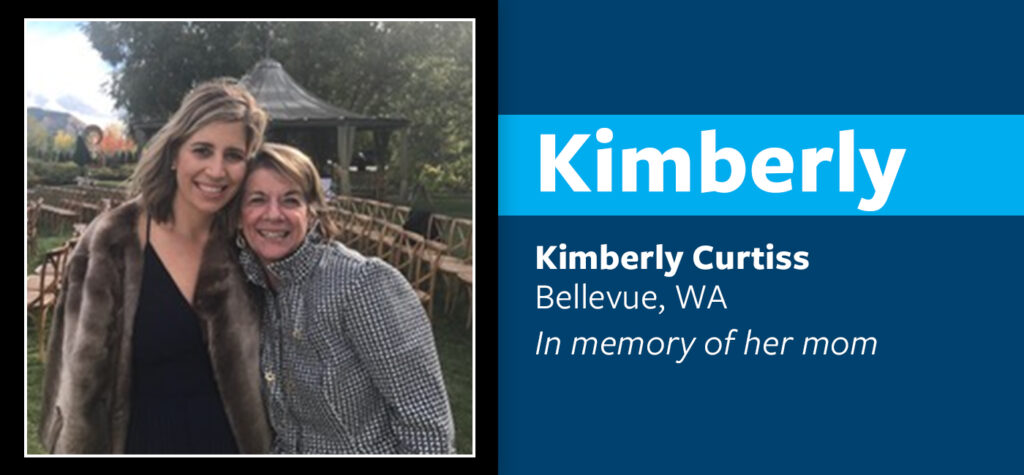 Kimberly, a small business owner, completed her first (and only, so far!) marathon in 2009.
"I lost my mom to non-small cell lung cancer in January of 2020. She was an inspiration of genuine kindness and had the energy of the energizer bunny. I'm running in her honor and to support a great cause."
What's on her playlist: "Love listening to podcasts and Lizzo when running!"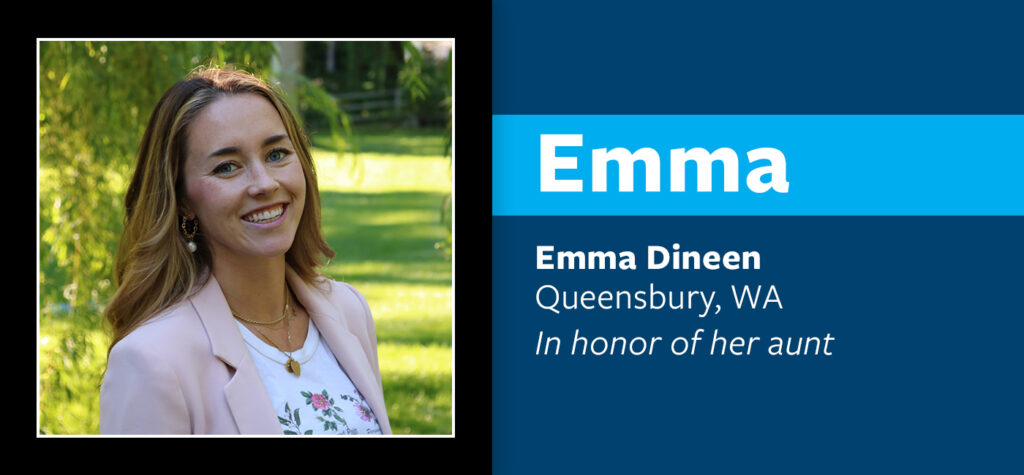 Emma, a retail buyer, recently completed her first half marathon while training in the Colorado mountains.
"I am running for LCRF in honor of my aunt, Reina Honts. Reina is one of the lucky lung cancer survivors who received an early diagnosis. She has paid her good luck forward by becoming a vocal lung cancer advocate, serving as an Executive Board Member of the Lung Cancer Research Foundation."
"Through her, I have learned that lung cancer continues to be the #1 cancer killer for both men and women in the US. I want to help support better options and research for early detection, with the goal of increasing lung cancer survival!"
Favorite food while training: "I have been greatly enjoying my increased pasta intake. I have even tried making it at home! :)"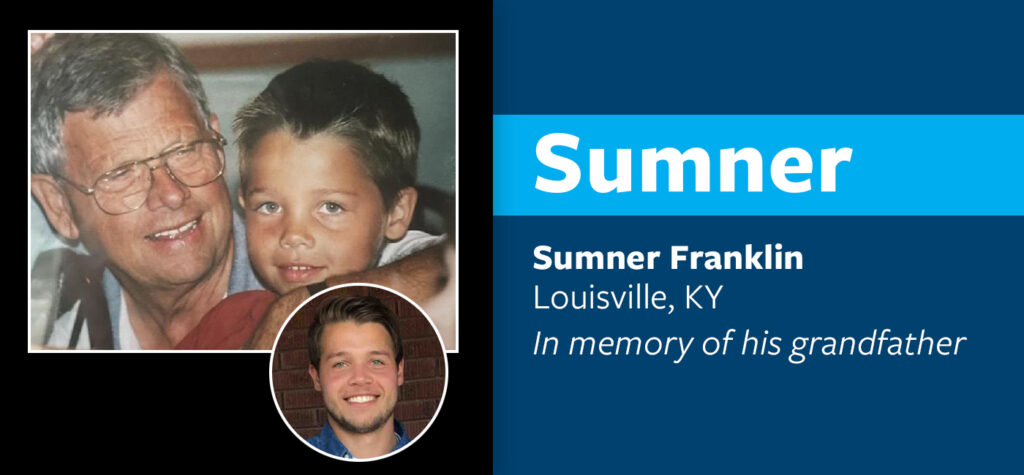 Sumner, a sports marketing consultant, is proud to have made running part of his everyday life.
"Team LCRF is important to me because it's given me an avenue to share my grandfather's story, raise money to fight lung cancer, and learn more about what the foundation is doing to rid the world of this disease. I'm running in memory of him, Paul Sumner, and know he'll be cheering me on every step of the way."
Rest day routine: "Major recovery hack – Hyperice Normatec 3 Legs! I use them twice a day. If you can get yourself a pair, your legs will thank you."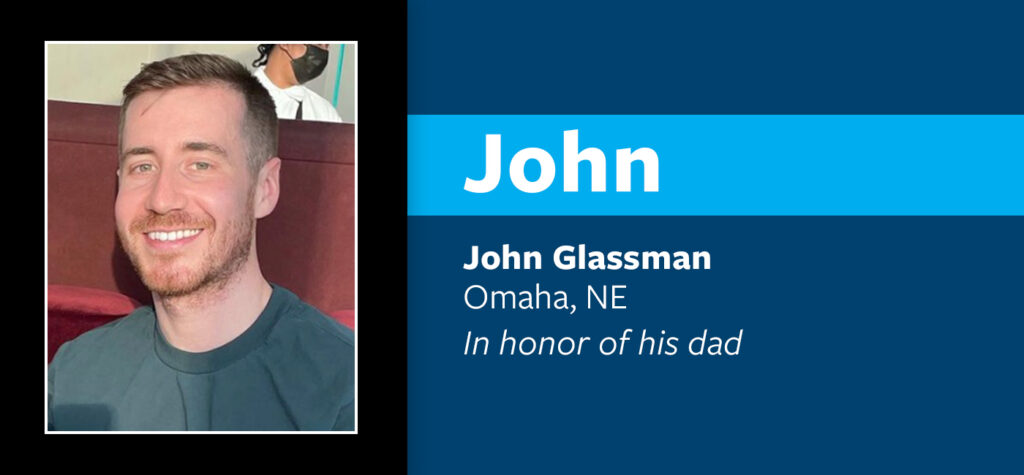 John, an analytics manager, remembers how proud he was to cross the 14-mile threshold when training for his first marathon. "It seemed impossible – until I did it!"
"My dad was diagnosed with NSCLC with EGFR mutation in the summer of 2019. LCRF has been such an incredible resource for me and my family. I am proud to be a part of Team LCRF to help support the incredible work this organization does!"
Favorite food while training: "Long runs make it much easier to justify a pint of Ben & Jerry's Cherry Garcia!"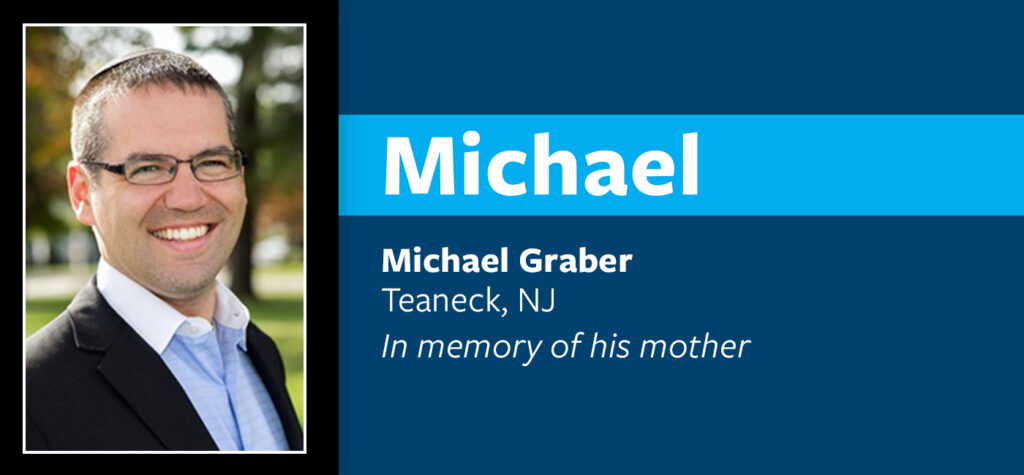 Michael, a mortgage banker, completed two marathons in 2021 – Chicago and NYC.
"I'm running for Brach Graber – my mother."
Favorite food while training: "Cold Coke zero after a long run – weird, but it's my jam."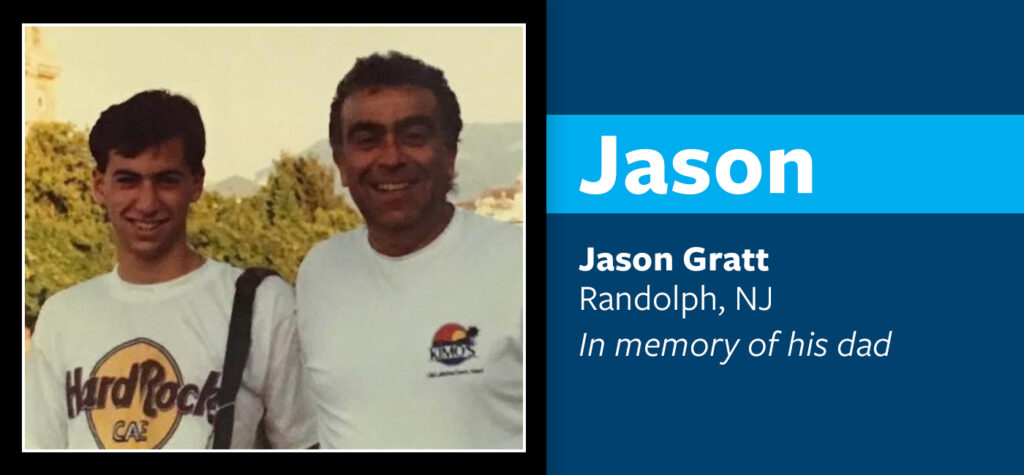 Jason, an attorney, is running the NYC Marathon for the first time. But he's no stranger to long runs – this will be his 8th marathon.
"My father was larger than life until he was diagnosed with metastatic lung cancer. While I am thankful that he passed very quickly after his diagnosis, there is not a day in my life that I do not miss him. If I can do anything to prevent another family from going through what I have gone through, I am all in."
Rest day routine: "What is a rest day???"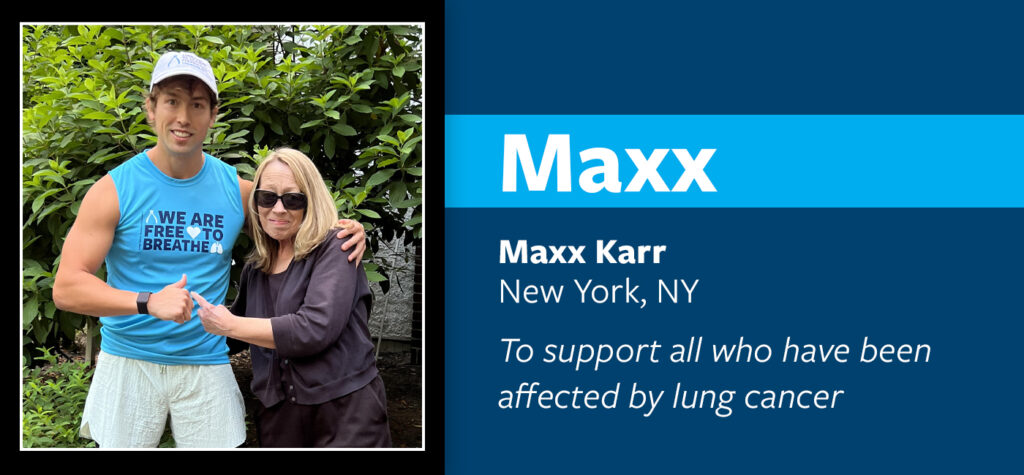 Maxx, a partner at Venture Capital, remembers his proudest running moment: "running a solo, impromptu marathon in the Hollywood Hills."
"I am running on behalf of lung cancer research to support those in my family and all who have been affected by lung cancer."
What's on his playlist: "My running playlist is all about mixing it up: from Lane8, to Ridin' Roads by Dustin Lynch, to hip hop… have to keep it fresh!"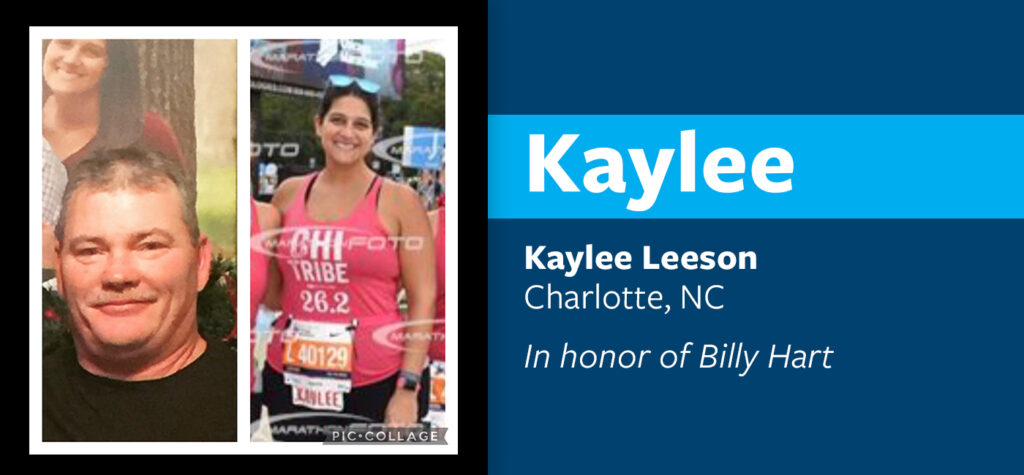 Kaylee, a dental assistant, finished the Chicago Marathon last year and is excited to soon add the NYC Marathon to her accomplishments.
"I am running in honor of Billy Hart, a very close family friend who died of small cell lung cancer in 2020 at the ago of 49."
Favorite running partner: "I have very special BRF (best running friends) tribe that I have been running with weekly for the last 5 years!"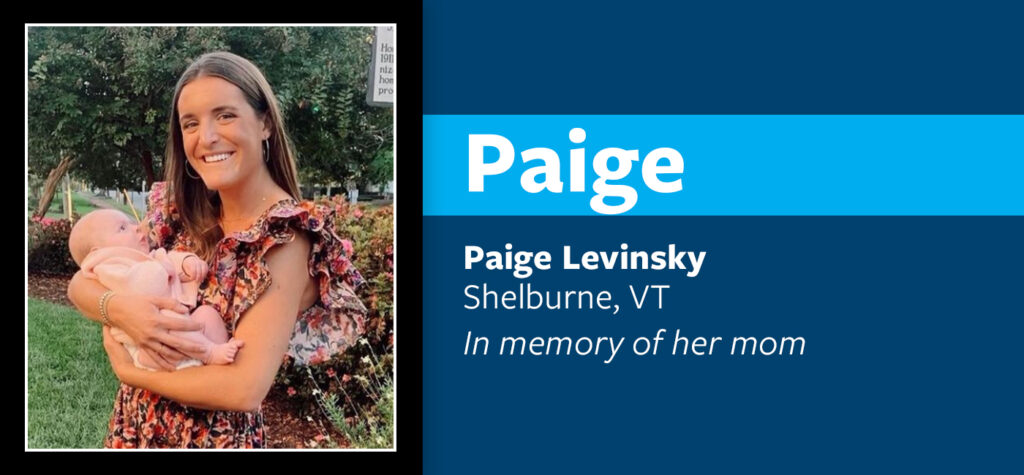 Paige, who sells medical devices, counts her training 20-miler as her proudest running accomplishment – at least until she does the marathon!
"Team LCRF is important to me because this is the ground breaking research that is going to change lung cancer diagnoses forever. I am running in honor of my mom, Susan Krawczyk Levinsky, who passed away in January 2005."
What's on her playlist: "We Can Do Hard Things podcast for long slow training miles! "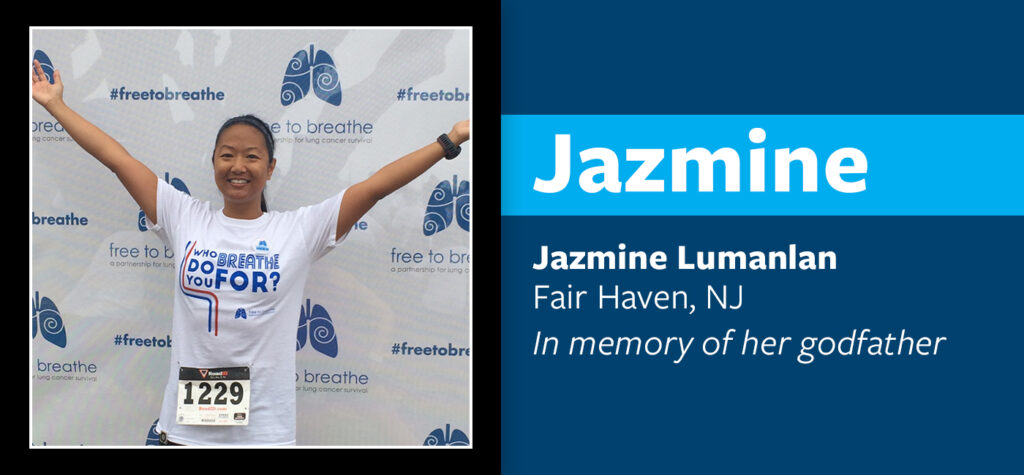 Jazmine is a paralegal, and is proud to be captain of her Ragnar Relay team.
"Raising crucial funds for lung cancer research while training to run 26.2 in my favorite city is a challenge I've wanted to undertake since losing my godfather in 2015."
What's on her playlist: "I love 90s hair bands, so 'Livin' on a Prayer' by Bon Jovi and 'Pour Some Sugar on Me' by Def Leppard are some of my favorite songs to run to."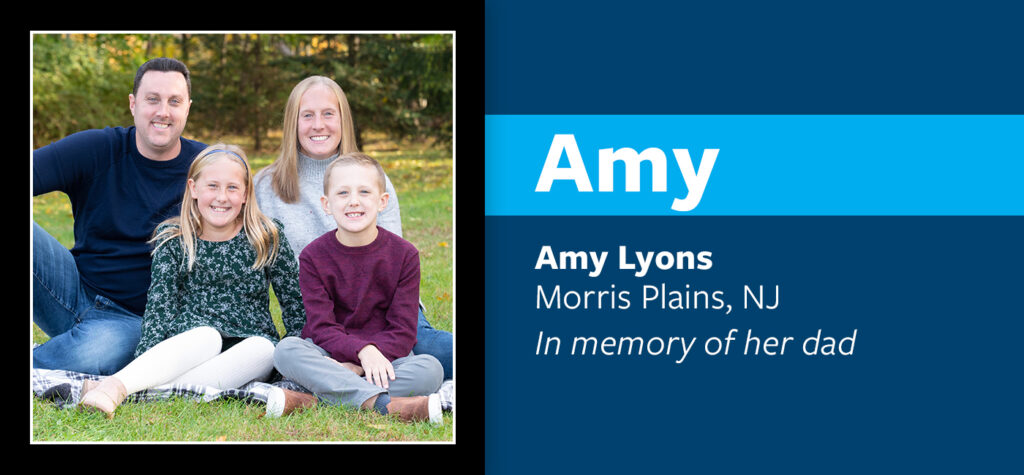 Amy, a teacher who is current a stay-at-home mom, set a new PR when she completed her 3rd marathon in Philadelphia last November.
"This fall will be 22 years since my Dad lost his battle with lung cancer, so I am running in his memory. This is my 4th marathon, but it means the most supporting Team LCRF in his memory."
What's (not) on her playlist: "Most people are surprised when I tell them that I don't listen to any music when I run, even on my long runs!"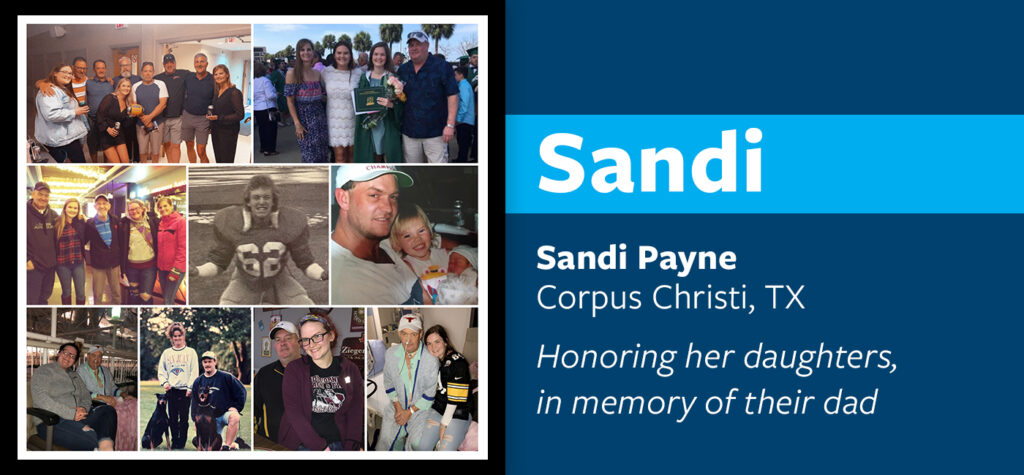 Sandi, a registered nurse, is proud to reach the finish line at any marathon.
"I am running in honor of my two daughters in memory of their dad, who passed away on November 8, 2021."
Favorite running partner: "I used to run with my dog, but she can't run anymore, so now I just run by myself and listen to music!"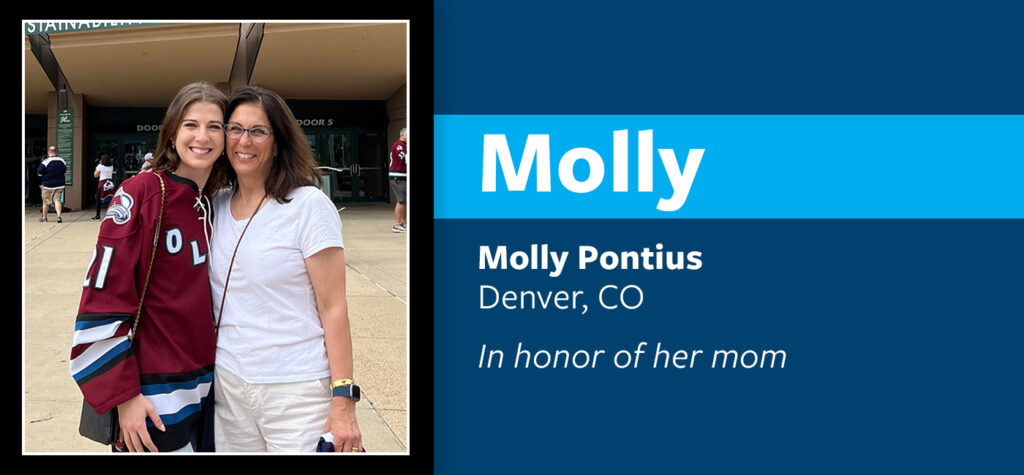 Molly, an account manager at Bloomberg, counts the half marathon she ran last spring as her proudest running accomplishment to date.
"I am running in honor of my mom. Four years ago, I got a call telling me she had been diagnosed with lung cancer. I have never felt more powerless or terrified in my life after hearing that. We were so lucky and had a great team of doctors that were able to remove the tumor with surgery and she has been cancer free for four years! Every checkup, I still feel that unbelievable fear and helplessness, so this is my way of taking action. I am running to honor my mom, my biggest role model, greatest champion and the woman who made me who I am today."
What's on her playlist: "My running playlist is full of Harry Styles, as every good playlist should be."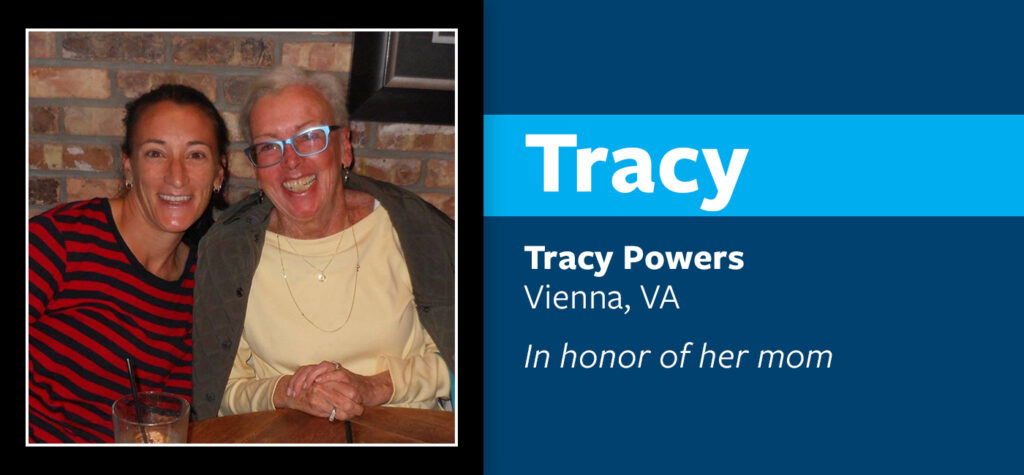 Tracy, a dispatcher, will be doing her 8th marathon this November.
"I am running in honor of my mom, Susan Powers, who passed away from lung cancer in 2015. I want to educate more people on how susceptible they are to this disease even if they do not smoke."
What's on her playlist: "'Sandstorm' is my go-time song when I need a pick-me-up. Michael Jackson also a favorite to get me running a little faster. "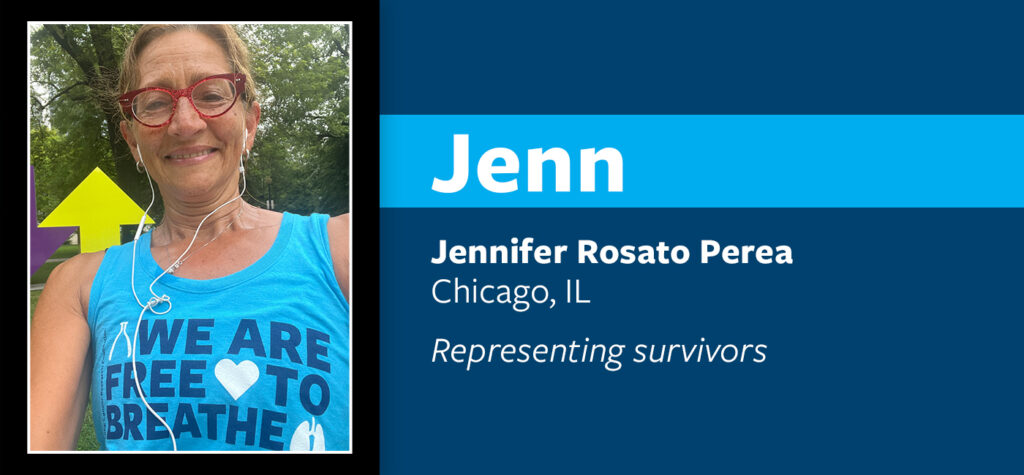 Jenn, who serves as Dean of DePaul University College of Law, ran a half marathon only four months after having a lobectomy.
"Being on Team LCRF is important to me to help support much-needed research to ensure more survivors (like me!), more treatment alternatives, and better quality of life. As a recent survivor of lung cancer, I want those diagnosed to see other survivors who are able to continue to run and remain active — which I did not see when I was diagnosed."
What's on her playlist: "My running playlist includes pop divas – Madonna, Lady Gaga, Rihanna, Brittney."
LCRF is proud of this fantastic team!
Cheer them on as they prepare for the TCS NYC Marathon!