"I didn't think cancer could happen to me at age 29," said Elizabeth Moir in a recent article published by Women's Health magazine. Elizabeth was in the third trimester of her second pregnancy when she woke up with severe chest pain and rushed to the ER. She was diagnosed with calcified granuloma, a small, noncancerous spot of inflammation, and gave birth to a healthy baby girl two months later.
Getting back in shape proved to be difficult, and Elizabeth was alarmed when she started coughing blood. She was referred to a pulmonologist.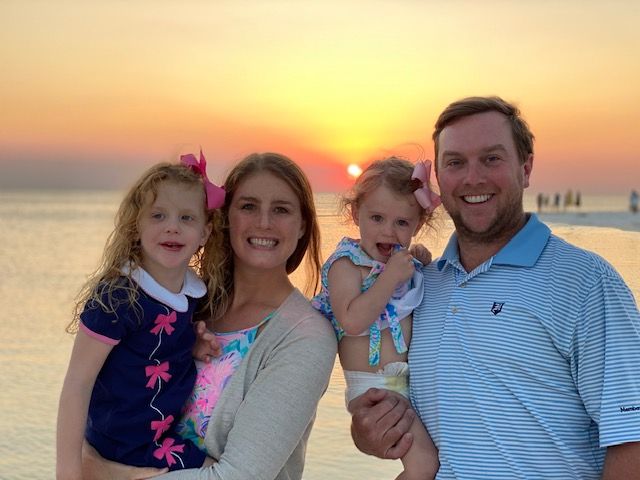 "After a bunch of tests, scans, and a second opinion, I was diagnosed with stage IV lung cancer that had spread to my liver and my bones," Elizabeth said. Testing revealed that her cancer had the ALK mutation, which meant she was a candidate for targeted therapy. She began taking a pill that stops the spread of cancer cells by blocking the action of the mutation.
In July 2019, she had a scan which showed no evidence of disease. Because research led to the discovery of targeted therapies like the one she's on, she is "back to living a pretty normal life."
"I want young women to understand how important it is to be your own advocate and take your health seriously—because I didn't."
Read the full article here.