2003 UALC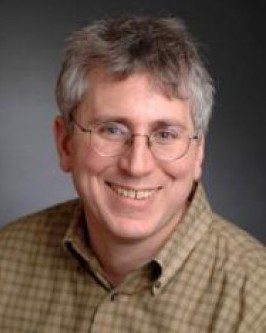 Matthew&nbspMeyerson, MD, PhD
Dana-Farber Cancer Institute
Research Project:
Virus Discovery in Human Bronchioalveolar Carcinoma
Summary:
The causes of lung carcinoma in non-smokers remain unknown. Viruses have been linked to causing a number of different cancers, for example cervical cancer. Dr. Meyerson plans to use a new method, computational subtraction, to look for viruses that cause bronchioalveolar carcinoma.
More Content:
Final Report
Dr. Meyerson is continuing to study potential infectious causes of lung cancer. He is now using a new method, PathSeq for computational analysis of next-generation sequencing data for pathogen discovery, and applying this to all available lung cancer genome data.
Notable Accomplishments
First awarded a grant from Joan's Legacy in 2003 (then Joan's Legacy), Dr. Meyerson and his colleagues launched the field of targeted therapy in lung cancer. UALC funding provided support for Dr. Meyerson's early work on lung cancer genomics, including the discovery of EGFR mutations in lung cancer (Paez et al., Science, 2004), which was the major discovery that has led to the revolution in lung cancer targeted therapies. The support from UALC enabled Dr. Meyerson's group to discover EGFR mutations in lung cancer, setting the state for the field of genome-targeted therapy in lung cancer. It has led them to continue to develop genome analysis in lung cancer, including discovery of the CRKL oncogene (Zhao et al., 2005; Cheung et al., in press); mutations in multiple genes including the NF1, ATM, and APC tumor suppressor genes (Ding et al., 2008); lineage specific amplifications of NKX2-1 in lung adenocarcinoma (Weir et al., 2007) and SOX2 in squamous cell lung carcinoma (Bass et al., 2009); targetable amplifications of FGFR1 (Dutt et al., 2011) and mutations of DDR2 (Hammerman et al., 2011) in squamous cell lung carcinoma; and now a complete genome characterization of both lung adenocarcinoma and squamous cell lung carcinoma, as part of The Cancer Genome Atlas project. There are many clinical trials on EGFR inhibitors in lung cancer that are derived from Dr. Meyerson's early research results (Paez et al., Science, 2004), funded in part by UALC. These trials have now demonstrated conclusively that patients whose lung cancers harbor EGFR mutations benefit from EGFR inhibitors such as gefitinib or erlotinib while patients without these mutations do not UALC-funded work has launched the field of genome-targeted therapy in lung cancer, leading directly or indirectly to:
Treatment of EGFR mutant lung cancer with erlotinib or gefitinib.
Treatment of ALK translocated lung cancer with crizotinib.
Clinical trials of second-generation EGFR and ALK inhibitors.
Clinical trials of new inhibitors for lung cancers with mutant ERBB2, BRAF, PIK3CA, DDR2, FGFR1, FGFR2, FGFR3.
Dr. Meyerson has published 16 peer-reviewed journal articles supported by UALC, including notable publications in Science and Nature. Through his many projects, including Principal Investigator of the Genome Characterization Center at the Broad Institute, Dr. Meyerson has garnered over $5 million in follow-on funding to continue to develop new therapies for lung cancer patients. Dr. Meyerson was awarded the Caine Halter Hope Now Award from UALC in 2011.