2006 UALC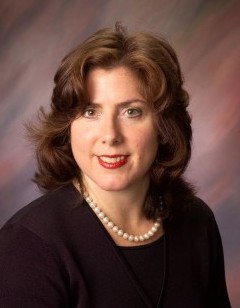 Edwina&nbspLerner-Kinchington, PhD
University of Pittsburgh
Research Project:
Targeting the X-Linked Gene Gastrin Releasing Peptide Receptor in Combination with Epidermal Growth Factor Receptor Inhibitors in Non-Small Cell Lung Cancer
Summary:
Dr. Lerner-Kinchington is exploring the role of gastrin releasing peptide receptor, a protein involved in lung development and cell growth. This protein is expressed by the x-chromosome, meaning women have higher levels of this protein. Dr. Lerner Kinchington will be testing compounds that target this receptor alone or in combination with EGFR inhibitors as a potential treatment for female non-smokers with increased GRPR.
More Content:
Final Report
The original compound used to inhibit GRPR was unfortunately ineffective, further work is ongoing to develop more useful tools to investigate this pathway. Due to developments in the field, this laboratory is exploring the role of Src-family kinases in regulating communication between the GRPR and the EGFR signaling pathways.