2007 UALC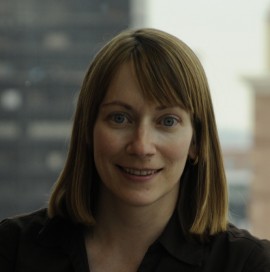 Carla&nbspKim, PhD
Children's Hospital Boston
Research Project:
Isolation and Characterization of Bronchioalveolar Carcinoma Stem Cells
Summary:
Dr. Carla Kim is investigating the role of "cancer stem cells" in bronchioalveolar carcinoma (BAC). These cells represent only a small fraction of the cells within a tumor but are believed to be responsible for tumor growth as well as being more resistant to conventional chemotherapy. Her goal is to isolate these cells from lung cancer tumors to develop more effective chemotherapy.
More Content:
Final Report
Dr. Kim is continuing to investigate transplantation of tumor stem cells into recipient preclincal models, further honing the stem cell selection process. Dr. Kim is also further optimizing sphere cell culture conditions to conduct the chemical library screen identifying potential drugs that will inhibit stem cell growth. Dr. Kim is currently investigating if the pathways responsible for the homing of stem cells during development may be aberrantly upregulated in metastatic cancer cells.
Notable Accomplishments
This grant was originally supporting Kerstin Sinkevicius, PhD as she began her postdoctoral fellowship in the Kim Lab. At the conclusion of the award period, Dr. Sinkevicius was awarded a postdoctoral research fellowship from the American Cancer Society, to support her for another three years. She was able to use the funding provided by UALC (Joan's Legacy) to support her salary and research and to obtain the preliminary data that helped her win the ACS Fellowship. Since the ACS Fellowship is quite competitive, this will help her greatly as she pursues her goal to run her own academic research lab in the future.