2007 UALC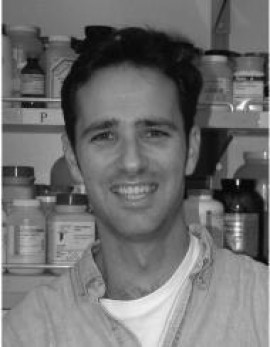 Mark&nbspFuster, MD
University of California, San Diego
Research Project:
Novel Targeting for Two Faces of Bronchioalveolar Carcinoma
Summary:
While drugs targeting EGFR are uniquely effective against some forms of bronchioloalveolar carcinoma (BAC), these drugs are less effective in patients with advanced or atypical forms. Dr. Fuster is investigating a new approach to improve response to EGFR-therapies by combining anti-EGFR agents (erlotinib) with a novel method of blocking the ability of a tumor to recruit new blood vessels and the nutrients needed to support tumor growth (angiogenesis).
More Content:
Final Report
Dr. Fuster has made some exciting discoveries about how tumor cells respond to anti-EGFR therapy, and identified additional activated pathways involved in angiogenesis that show promise as future targets in combination with anti-EGFR drugs to treat BAC.
Notable Accomplishments
Dr. Fuster has used work supported by the grant to receive two additional major grants from the American Cancer Society and the VA totaling $720,000.