2018 LCRF Scientific Grant Program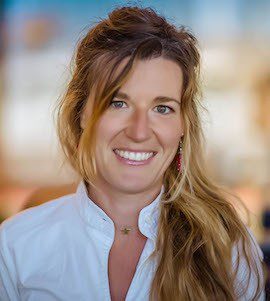 Chiara&nbspAmbrogio, PhD
Dana-Farber Cancer Institute
Research Project:
Functional and Therapeutic role for RAS dimerization
Summary:
KRAS is one of the most commonly mutated oncogenes in human cancer, with selectively high frequency in tumors of the lung (30% of patients). KRAS mutant tumors are associated with poor prognosis, yet there are no effective therapies to specifically treat cancers expressing the KRAS oncogene. No direct inhibitor of mutant KRAS has been approved so far and first-line therapy for patients with advanced KRAS mutant disease remains systemic chemotherapy with associated toxicity and therapeutic limitations. Therefore, an urgent need remains for innovative and effective therapeutic strategies to improve outcomes for KRAS mutant cancer patients. Dr. Ambrogio focuses her research on KRAS dimerization, a recently discovered biological feature of KRAS which represents an actionable vulnerability for mutant KRAS. She will use genetic-defined tools to broaden the current understanding of the biology of KRAS in cancer with the ultimate goal of developing new therapeutic approaches for KRAS-driven cancers.

* This project was awarded the LCRF Scientific Merit Award acknowledging the investigator whose proposal was selected for outstanding overall merit by LCRF's Scientific Advisory Board.