2018 LCRF Scientific Grant Program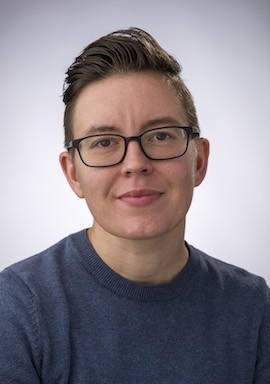 Athea&nbspVichas, PhD
Fred Hutchinson Cancer Research Center
Research Project:
Targeting oncogenic RIT1 and KRAS in lung adenocarcinoma
Summary:
Today, treatment of lung cancer is evolving from standard cytotoxic to personalized treatment based on the DNA mutations present in the tumor of each patient. Recent DNA sequencing studies of lung cancer patients have identified mutations in the gene RIT1. This gene is very similar to the most commonly mutated gene in lung cancer, KRAS. Mutations in KRAS or RIT1 are found in over 30% of lung cancer patients, accounting for almost 29,000 patients diagnosed per year. Currently, lung cancer patients with mutations in RIT1 or KRAS have few therapeutic options.
In collaboration with the Drug Repurposing Hub at the Broad Institute, Dr. Vichas will use a high-throughput drug screening platform to screen 5,349 drugs, of which 4,045 have been or are currently being tested in human clinical trials for the ability to inhibit RIT1 or KRAS mediated cell growth. Drug repurposing aims to identify new therapeutic uses for existing drugs, providing rapid clinical impact at a much lower cost than new drug development. Dr. Vichas will validate the efficacy of these drugs in RIT1 and KRAS mouse models, which will provide valuable pre-clinical data that could translated into clinical trials. This research has the high potential to discover therapeutic options for patients with lung cancer and radically change disease management for a group of patients urgently in need of effective therapies.