2018 LCRF Scientific Grant Program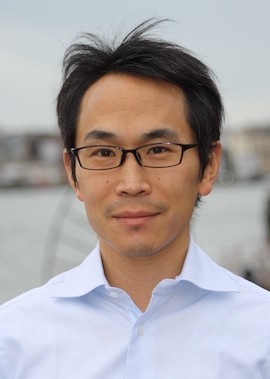 Satoshi&nbspYoda, PhD
Massachusetts General Hospital
Research Project:
Tailoring treatment for ALK-positive lung cancer
Summary:
The development of targeted therapies represents one of the most significant successes of cancer research over the past several decades. For lung cancer patients whose tumors harbor the EML4-ALK fusion gene, ALK-targeted therapies have significantly extended survival and improved quality of life. Unfortunately, the inevitable development of drug resistance limits their benefit and eventually causes disease relapse. Recent results have revealed that lung cancer patients with different variants of the EML4-ALK fusion gene develop different types of resistance mechanisms after treatment with ALK inhibitors. In this project, Dr. Yoda will study cancer cell lines and mouse xenograft tumors established from EML4-ALK lung cancer patients to determine the biological features of different EML4-ALK variants that lead to different resistance mechanisms. These experiments will yield insights that will Dr. Yoda and his team to develop and test new treatments specifically tailored for different EML4-ALK variants. Ultimately, they hope to directly apply these results to optimize cancer treatments in the clinic.
More Content:
Notable Accomplishments
Dr. Yoda and his colleagues published a manuscript in Nature Cancer in June 2022: Analysis of lorlatinib analogs reveals a roadmap for targeting diverse compound resistance mutations in ALK-positive lung cancer.