2018 LCRF Scientific Grant Program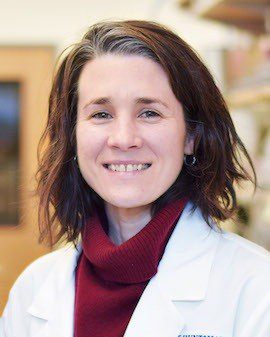 Trudy&nbspOliver, PhD
University of Utah
Research Project:
Arginine deprivation as a novel therapy for MYC-driven small cell lung cancer
Summary:
Small cell lung cancer (SCLC) is a highly aggressive, neuroendocrine type of lung cancer with limited treatment options beyond chemotherapy. Historically, SCLC has been treated as a single disease, but recent work by Dr. Oliver's lab and others suggests that it is comprised of at least two subtypes that each respond differently to therapy. The Oliver Lab recently found in human cell lines and mouse models that depletion of the amino acid arginine is an effective treatment against one subtype of SCLC. Using mouse models, they tested a drug called ADI-PEG20 that is currently in clinical trials and works by depleting arginine from the body. Importantly, ADI-PEG20 treatment was more effective than combination chemotherapy with less toxicity, and it appeared to stimulate the immune system. The goal of this project is to extend these findings by testing ADI-PEG20 in a panel of human tumors using patient-derived xenograft (PDX) models. Second, the Oliver Lab will study how ADI-PEG20 impacts the immune system and whether it combines with immunotherapy for a greater impact on tumor burden and survival.
* * This project was awarded the LCRF William C. Rippe Award for Distinguished Research in Lung Cancer, acknowledging the investigator whose proposal not only demonstrated exceptional scientific merit but also exemplified an enduring commitment to making an impact in the field of lung cancer research.