2019 LCRF Research Grant on Disparities in Lung Cancer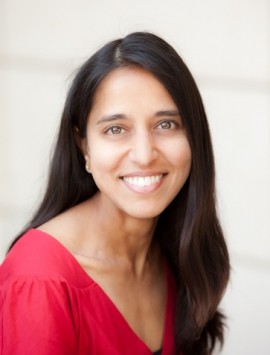 Manali&nbspPatel, MD, MPH
Stanford University
Research Project:
Reducing Disparities in Lung Cancer through Community Partnerships
Summary:
Scientific advances continue to reduce rates of new lung cancer cases and death from the disease. However, populations with low income as well as racial and ethnic minorities continue to experience high rates of lung cancer cases and lung cancer death. One potential cause for ongoing disparate outcomes from lung cancer includes inequitable receipt of evidence-based lung cancer care. Studies over the past decade repeatedly show lower receipt of stage-appropriate lung cancer care among low-income and minority populations as compared with non-Hispanic white and the more affluent. Previously, we demonstrated the role of social support in improving lung cancer survival for Hispanic populations and developed a novel approach, the CARE (Community health workers Activate, Reach, and Engage) intervention, to utilize social support to engage patients in their care and improve access to end-of-life cancer care for low-income and minority patients with advanced stages of cancer. The objective of this project is to refine, implement, and evaluate CARE with patients and caregivers in community oncology practices to increase access to evidence-based lung cancer recommendations from diagnosis until the end-of-life. The hypothesis is that this approach is feasible and acceptable in the community and can improve patients' quality of life and reduce lung cancer outcome disparities.
More Content:
Notable Accomplishments
Dr. Patel published a manuscript in JCO Oncology Practice in June 2022: Perspectives of Low-Income and Minority Populations With Lung Cancer: A Qualitative Evaluation of Unmet Needs.