2019 LCRF Pilot Grant Program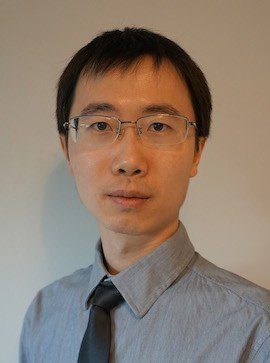 Lingtao&nbspJin, PhD
University of Florida
Research Project:
The role of protein kinase signaling in cisplatin-resistant ASCL1-high subtype SCLC
Summary:
Small cell lung cancer (SCLC) is the most aggressive subtype of lung cancer. Due to very limited improvements in SCLC therapy or survival over the past 30 years, SCLC has been categorized as a recalcitrant cancer. Platinum-based chemotherapies, which are the standard of care for SCLC patients, usually lead to a robust initial clinical response, but the majority of patients quickly become resistant to therapy. Therefore, identification of critical factors responsible for the emergence of resistance to chemotherapy will not only provide personalized treatment options, but also help to identify cancer patients who may or may not benefit platinum-based chemotherapies. Dr. Jin's lab recently found that a protein called MAST1 promotes the development of resistance to platinum treatment in SCLC. They found that MAST1 abundance correlates with platinum resistance in SCLC cell lines and patient tumors. Initial studies suggest that MAST1 may regulate cancer cell cycle progression and increase cancer cell survival ability in response to platinum treatment. Therefore, it is important to further decipher the role of MAST1 signaling in driving platinum resistance. In addition, Dr. Jin's group will validate MAST1 as a therapeutic target to overcome platinum resistance. They found that a drug called CEP-701, which inhibits MAST1 activity, is effective in killing small cell lung cancer cells when combined with platinum. They will further evaluate the efficacy of CEP-701/platinum combination therapy in small cell lung cancer cell lines and animal models, and develop next generation of MAST1 inhibitors that may be used to treat platinum-resistant small cell lung cancer.
* This project was awarded the James B. Dougherty, MD Award for Scientific Merit acknowledging the investigator whose proposal was selected for outstanding overall merit by LCRF's Scientific Advisory Board.