2021 LCRF Research Grant on Disparities in Lung Cancer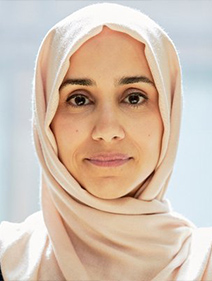 Mariam&nbspJamal-Hanjani, MD, PhD
University College London Cancer Institute
Research Project:
Investigating the association between air pollution and EGFR mutant never smoker lung cancer
Summary:
Lung cancer in people who have never smoked has a marked gender bias, occurs more frequently in women, and has a disproportionately high incidence in people of Asian ethnicity. We are yet to determine the causes of lung cancer in this population, and whilst it is known that air pollution is a major risk factor for lung cancer, especially for people who have never smoked, the process by which this occurs remains unknown. This project aims to examine the genetics of normal lung tissues to identify any abnormalities that may predispose never-smoker patients to developing lung cancer, and in particular, to investigate whether this is facilitated by exposure to air pollution.
Ultimately, the aim is to understand the alternative causes of lung cancer which may impact the way in which we screen for the disease in high risk, under-served populations, and may also inform early interventional strategies to prevent cancer development.