2022 LCRF and EGFR Resisters Research Grant on EGFR-Driven Lung Cancer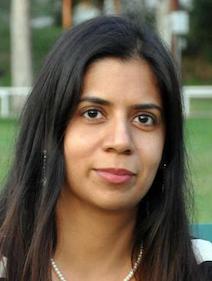 Swarnali &nbspAcharyya, PhD
Columbia University Medical Center
Research Project:
Drugging the S100A9-Retinoic acid pathway: companion biomarker and therapy
Summary:
* This project was awarded the James B. Dougherty, MD Award for Scientific Merit acknowledging the investigator whose proposal was selected for outstanding overall merit by LCRF's Scientific Advisory Board.
Metastasis to the central nervous system (CNS) is a frequent complication observed in EGFR-mutant lung cancer patients and is associated with poor prognosis, cognitive decline, morbidity, impairment of motor function and accelerated death. Despite recent advances in EGFR-TKI treatment, CNS metastasis remains a common site of treatment failure and relapse. In our recent studies (Biswas et al., Cancer Discovery, 2022), we have identified that a mechanism of brain relapse (S100A9-ALDH1A1-RA signaling axis) in EGFR-mutant lung cancer that links both drug resistance and metastasis. The goal of this proposal is to perform rigorous preclinical studies and clinical validation of the S100A9-RA axis to accelerate the clinical translation in lung cancer patients.