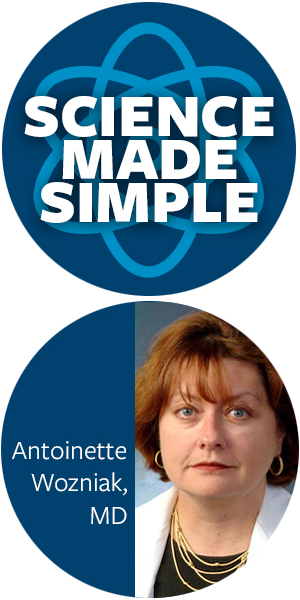 The good news:
Results are in for the phase 3, double-blind ADAURA trial, and the news is very good. In the trial, patients with stages IB, II or IIIA, completely resected EGFR mutation-positive (EGFRm+) non-small cell lung cancer (NSCLC) received a once-a-day regimen of osimertinib (Tagrisso®). The trial, which followed 682 patients, showed a 51% decrease in mortality at five years. A full 88% of those participating in this clinical trial were still alive five years after their initial surgery for their lung cancer, compared to 78% of those in the control group.
Why it's important:
Osimertinib is the standard of care for previously untreated, advanced EGFRm+ NSCLC. Prior to the ADAURA Trial, the benefit of osimertinib post-surgery (adjuvant) was unknown. The results of this study prove the drug's efficacy and safety for patients treated after surgical removal of their lung cancer.
What it means for patients:
Patients who have already had surgery for their early-stage EGFRm+ lung cancer now have a once-a-day pill regimen proven to increase their survival. The study's findings also underscore the importance of comprehensive biomarker testing of tumors, so patients can receive the latest and most effective forms of treatment for their lung cancer.
What else we should know:
The EGFRm+ target for treatment was discovered by a researcher whose pilot project was funded by LCRF. Dr. Matthew Meyerson and his lab were the pioneers in identifying and locating the EGFR mutation and its mechanism, allowing for the development of drugs to effectively treat this particular oncogenic driver of NSCLC. Osimertinib, first approved by the FDA in 2015 for the treatment of EGFR T790M mutation-positive NSCLC, is now the preferred initial treatment for patients with advanced EGFRm+ lung cancer. As a result of the ADAURA trial it is also approved for use in earlier stage EGFRm+ NSCLC after surgery. Despite the success of the trial, some questions still need answers. For example: Is chemotherapy after surgery necessary? What is the optimal length of treatment of osimertinib? Hopefully, future trials will answer these questions.
---
Read more: