February 2, 2021 | As told by Steve Shelton
"We're going to cure you." That was the confident declaration of one of the oncology team members treating me for stage 3B NSCLC. At the time, that was as much as I knew about my diagnosis and treatment plan. It was all I needed to know. Later, I would find out that I was positive for the ALK mutation. That set in motion 13 weeks of an oral chemotherapy treatment followed by a combination of 37 rounds of radiation and six infusion chemotherapy treatments. In eight months, I went from a 25% chance of survival to cured of cancer. There was no evidence of cancer in my body. My doctor's bold prediction had come true.
This story is only possible because of the advances being realized through research and the funding of that research. Research improved the accuracy of my lung cancer diagnosis, which gave me more treatment options and access to follow up care.
This is not where my cure story ends. Fast forward 27 months through many follow up scans and appointments, all bringing varying levels of good news. Almost to the day of my three year diagnosis anniversary, a mass was discovered in my right kidney. It was later determined that my lung cancer has metastasized.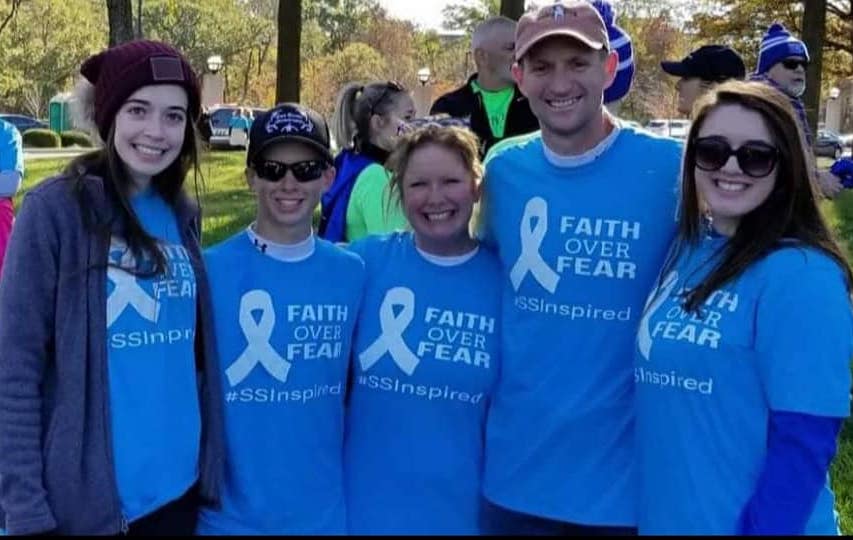 With equal confidence as the first time we met, my oncologist said there were many effective treatment options that would allow me to live a long and full life. Since that time, I've taken an oral chemotherapy twice a day. My cancer has shrunk and even disappeared. I am very active, work full time, take numerous adventures with my wife and dogs, steal as much time as possible with my five young adult children, and plan to see my new grandson enjoy a long and successful life.
I still have lung cancer, but because of the advances made through the funding of research, I will be able to live a long and full life. Who knows what advances will be made in the coming months and years as I'm living this wonderful life? In time, there may be other treatment options for me that will continue my curing process. I'm confident there will be.
My story is not unique, but it's not common enough. PLEASE support Lung Cancer research so others will have the opportunity to live long and full lives.
---
Steve is captain of #TeamShelton, which has raised thousands of dollars for research through the Free to Breathe Walk.