Only research will cure lung cancer. Every dollar makes a difference in the fight against lung cancer, and you have the power to help change what it means to face a lung cancer diagnosis. YOU can make the next breakthrough possible as part of the Free to Breathe community!
Are you looking for ways to honor a loved one's memory? You can find special information on memorial giving and fundraising here.
Free to Breathe Walks
Free to Breathe Walks bring people (like YOU!) together to raise awareness and funds for lung cancer research. Honor and support those who have been diagnosed with lung cancer, while celebrating hope for improving future lung cancer outcomes. Join one of our in-person events in the United States during Free to Breathe Walk Weekend Sept. 30 – Oct. 1, 2023 – or get a group together to walk in your community, any day you'd like.
---
Free to Breathe Team LCRF
As part of Team LCRF, you can reach your endurance goals while fundraising for lung cancer research. LCRF is a charity partner for several high-profile events throughout the U.S. If you can't participate in a partner event, you can fundraise while training for other races.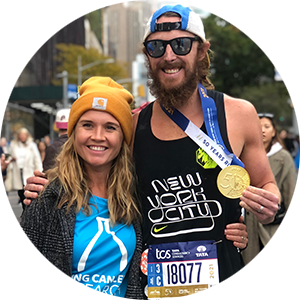 TCS NYC MARATHON
Sunday, Nov 5, 2023
New York City
Please note: We have currently filled all of our allotted bibs for this year's marathon. You may still join the waitlist or apply for the 2024 event.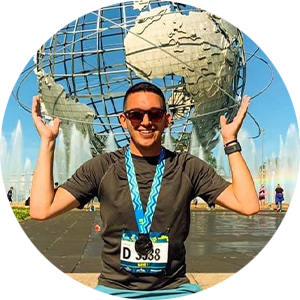 RACE YOUR WAY
Choose any endurance event
that works for you!

---
Free to Breathe Your Way
Bring LCRF to your community! You have the power to save lives by doing what you love. Turn any activity or event into a fundraiser to support lung cancer research. We can help you every step of the way!
HOST AN EVENT
Movie night, cocktail party, concert, cornhole tournament, golf, even your own community walk… any way you can get a group together!
CREATE AN ONLINE FUNDRAISER
We have tools that make it easy! Share your link by text, email, or social media.
LIVESTREAM FOR RESEARCH
Sign up via Tiltify, which is the #1 platform for livestream and digital fundraising!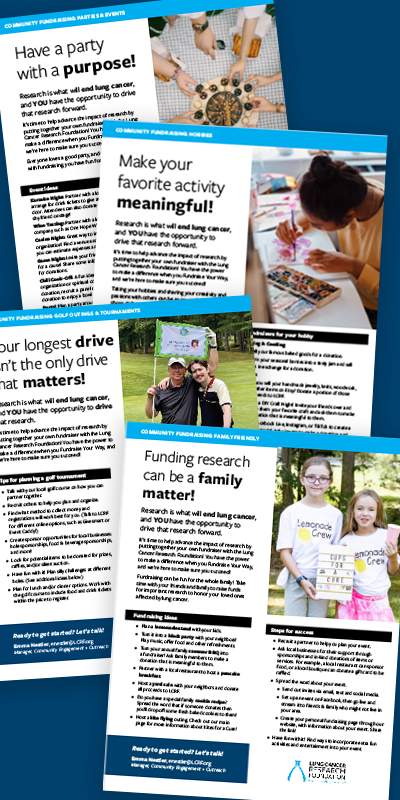 "Get started" guides with Free to Breathe Your Way fundraising ideas
Getting a fundraiser going is easier than you might think. We've got a collection of downloadable idea starters for categories ranging from tournaments to parties to hobbies!
---
Contact us
Looking for more help? You can contact our team at events@LCRF.org. We'd love to talk with you!